Haiti provides fertile ground for economic experiments. Its people are ready and willing, and when the right program hits, everyone will benefit. Zafen, a new interest-free microloan initiative enabling lenders and donors to finance small and medium-sized Haitian businesses, may be just the ticket.
That's what four organizations that collaborated to launch www.zafen.org hope will happen. Zafen was developed through the collective expertise of the worldwide Vincentian Family, a network of groups numbering one million strong that derive their inspiration from St. Vincent de Paul:
DePaul University, the largest Catholic university in the United States;

Fonkoze, Haiti's alternative bank with 41 branches, 200,000 savings accounts, 47,000 borrowers and 15 years of experience covering rural Haiti; and the

Haitian Hometown Associations Resource Group (HHTARG), which enables the Haitian Diaspora to foster economic and social growth to alleviate poverty in their native communities.

Members of Rezo Fanm de Mirebalais want to create a community restaurant to provide
contacts with NGOs and schools to provide meals once the restaurant is operational.
"I hope we can help the people of Haiti renew the lives of their families and their country's economy," said the Rev. Robert Maloney, former Superior General of the Congregation of the Mission, commonly known as the Vincentians, a religious order founded in 1625 by Vincent. Fr. Maloney chairs the worldwide Vincentian Family Board responsible for Zafen.
Meetings with Haitians living abroad generated the idea of creating a website showcasing sustainable and viable projects and enterprises in need of a loan or donation. Microfinance is the 21st century transformation tool that offers people around the globe opportunities to provide funds to those living in poverty while giving entrepreneurs the opportunity for greater autonomy. These lenders and donors fill the void traditional banks have left in many world economies.
"Access to capital is lacking in Haiti, despite its availability in many other developing economies," according to Katleen Felix, chair of the HHTARG and Haitian Diaspora Liaison with Fonkoze.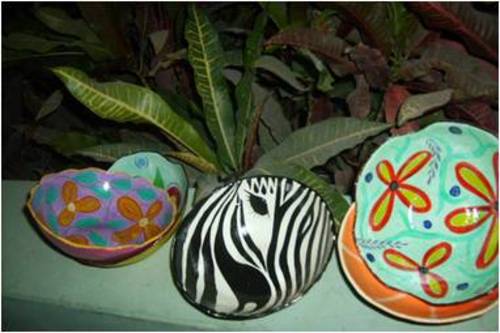 Creations Blaise in Jacmel makes functional products such as trays, under-plates and
bookends in wood, glass and papier mache. Its long-term business plan is to establish
an administrative organization with a professional accountant, a supervisor and a
marketing department. With this structure in place, the firm plans to sell its products
directly to the international market, eliminating middle-manexpenses. So far, it has raised $200 in loans toward the $1,300 is seeks to begin implementing its plan.
Zafen operates through a website at www.zafen.org that serves as the connection point open to anyone willing to lend or donate to Haitian entrepreneurs or fund scholarships for Haitian students. Projects span the gamut from a community restaurant in Mirebalais to an Internet access project for youth in Bethsaida, to supporting artists in Jacmel to modernizing farming equipment in Centre, among dozens of other opportunities.
The first lenders and donors lining up to participate are the Haitian Diaspora, members of the worldwide Vincentian Family and other friends of Haiti.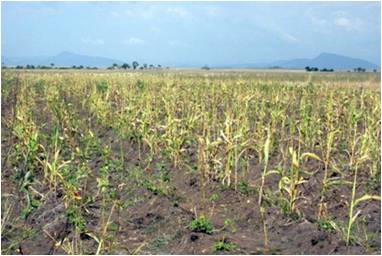 The Cooperative Agricole et Commercialisation de Dianville wants to borrow $2,000 for a
solar water pump to irrigate 20 acres to create a sugar cane farm, which will generate revenues
to provide free schooling and meals to local schoolchildren and literacy education for adults
living in the region. The project will provide jobs for women and young people who otherwise
must leave the area to find work. So far, $275 has been pledged toward the $2,000 goal.
In commission for less than a month, Zafen has already raised more than $25,000 and funded several projects. They include a waste-to-charcoal initiative on the nearby island of Ile-a-Vache that will allow businesses to burn less wood and prevent more deforestation.
"Having a tool like Zafen, where the project has been pre-vetted and pre-selected, is a good way to start and get to know the country and what's going on," Felix said. "The transaction is conducted in a safe and secure environment. Then Fonkoze tracks the activities of the project, what they're doing with the money, how they are progressing. Lenders will see updates on what their money has been doing."
Laura Hartman is a management professor at DePaul University and a business ethicist who has worked and written extensively in the area of global poverty alleviation. She is on the Vincentian Family Board and has traveled from Chicago to Haiti six times so far to help recruit businesses and establish the program. "Haiti does not need help in the traditional sense of the word help," she said. "Haiti needs your confidence, your partnership, your belief, your optimism, and all of that is why you go to Zafen.org."
She noted, "Zafen seeks out those borrowers or recipients for whom a contribution is going to mean value, but that value is going to help the entire community."
The Vincentian Family is marking the 350th anniversaries of the deaths of St. Vincent and his colleague, St. Louise de Marillac, this year. By supporting Zafen, it sought to help Haiti as a way of emulating what Vincent and Louise did for France: spark systemic change on behalf of the underserved.
Let's hope this is the experiment that makes a real difference in the Haitian economy.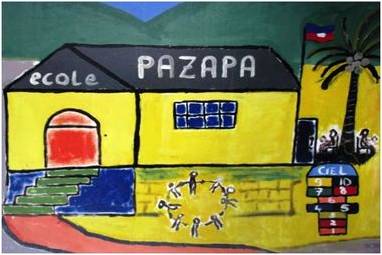 PAZAPA's mission is to support the treatment, education, and development of children with
disabilities and to integrate them into society. It is seeking $3,700 to fund outreach, home visits -
and education for physical and mentally challenged children and to provide support to their
parents. So far, 10 percent has been loaned. In Haitian Creole, PAZAPA means step-by-step
and, step-by-step, PAZAPA is making a difference in the lives of Haiti's disabled children.


Popular in the Community