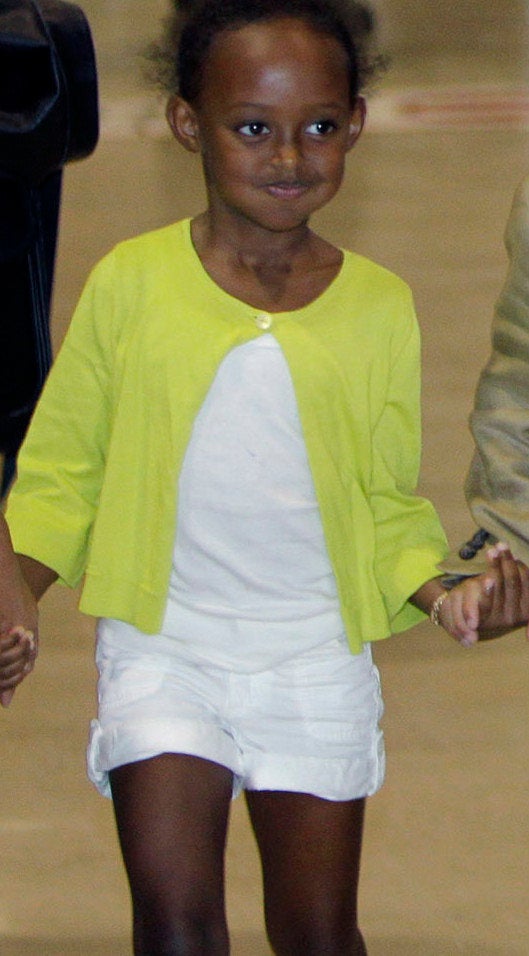 Zahara Jolie-Pitt is growing up before our eyes and so is her hair. Brad and Angelina's adorable daughter is now sporting braided extensions.
According to the Daily Mail, six-year-old Zahara debuted her new low maintenance 'do in Las Vegas where the entire Jolie-Pitt clan went to see Cirque du Soleil's "Michael Jackson: The Immortal."
The pretty plaits are a more grownup look from the curly ponytails and afro puffs we're used to seeing on the Ethiopian-born little girl. And when it comes to Zahara's mane, there has already been plenty of debate about whether Angelina has devoted enough time to learning the art of grooming it.
Having a close black friend on-call to show you the ropes is highly suggested, but now there are even several websites, like Chocolate Hair Vanilla Care, for textured-hair challenged parents. Although something tells us that Brad and Angelina aren't surfing the web for how-to's on black hair.
Either way, Zahara's new hairstyle is perfect for her jet-setting lifestyle and new love of horseback riding. Angelina (or at least the nannies) will be free of combing, brushing and styling for several weeks.
Let's just hope Zahara avoids the possible perils of plaits and weaves--bald spots are never a good look.
Check out Z's new 'do and some of her hairstyles leading up to the big debut.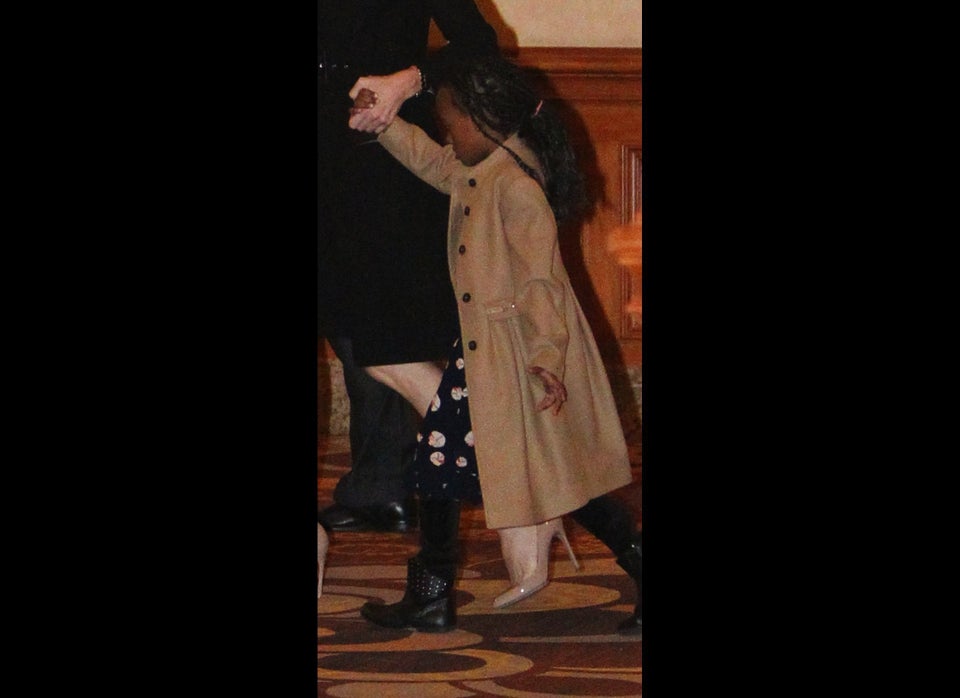 Zahara's Hair Extensions
Popular in the Community