If Lari makes it to the Winter Olympics, she'll be making history for her country.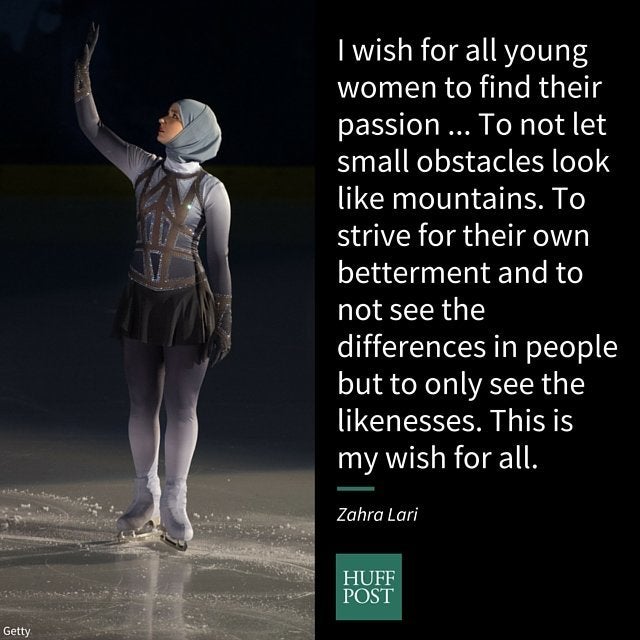 Lari started skating on a whim when she was about 12 years old, after watching the Disney film, "Ice Princess." She told The Huffington Post that she was captivated by the artistry and beauty of the sport. But when she got out on the ice, skating turned out to be much harder than she'd anticipated.
"When I first stepped onto the ice, I fell," she wrote in an email. "I knew that I just needed to figure out how to get back up and keep trying. So that's what I did. Fall after fall, I kept getting back up."
Despite the spills, she was hooked. What started as an after school hobby soon blossomed into an intense passion for the sport. Fans in Lari's country soon gave her the nickname "Ice Princess," after the movie that inspired her. By 2015, she was training between four to seven hours a day, balancing her time on the ice with schoolwork at Abu Dhabi University.
"Fall after fall, I kept getting back up."
"I spend hours on-ice training each day and also hours off-ice training each day," she said. "I have dreams and I have set goals for myself. If I reach these goals, then I will be jumping for joy but if I don't, it won't be for lack of trying."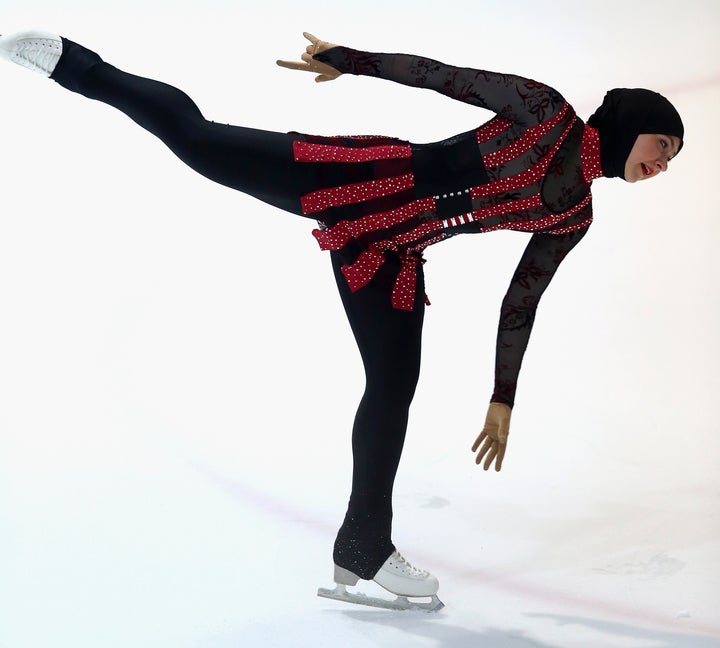 Lari said that both of her parents were initially hesitant about her skating, worried that she would be injured or that her academics would suffer. But when they realized how passionate she was about the sport, she said they began supporting her 100 percent.
"There was a period of time that my Dad wanted me to stop because he said that I was getting too serious and he felt that I had reached the age that I needed to stop," Lari said. "He always did so with love and kindness."
"When there was a national competition, he refused to allow me to participate," she said. "But in all fairness, he took me to watch and cheer for my fellow teammates. When he saw how happy I was for them but sad for myself, he allowed me to continue. That was when he finally understood me and how much I truly loved this sport."
Now, Lari said that her dad cheers for her just as loudly as everyone else.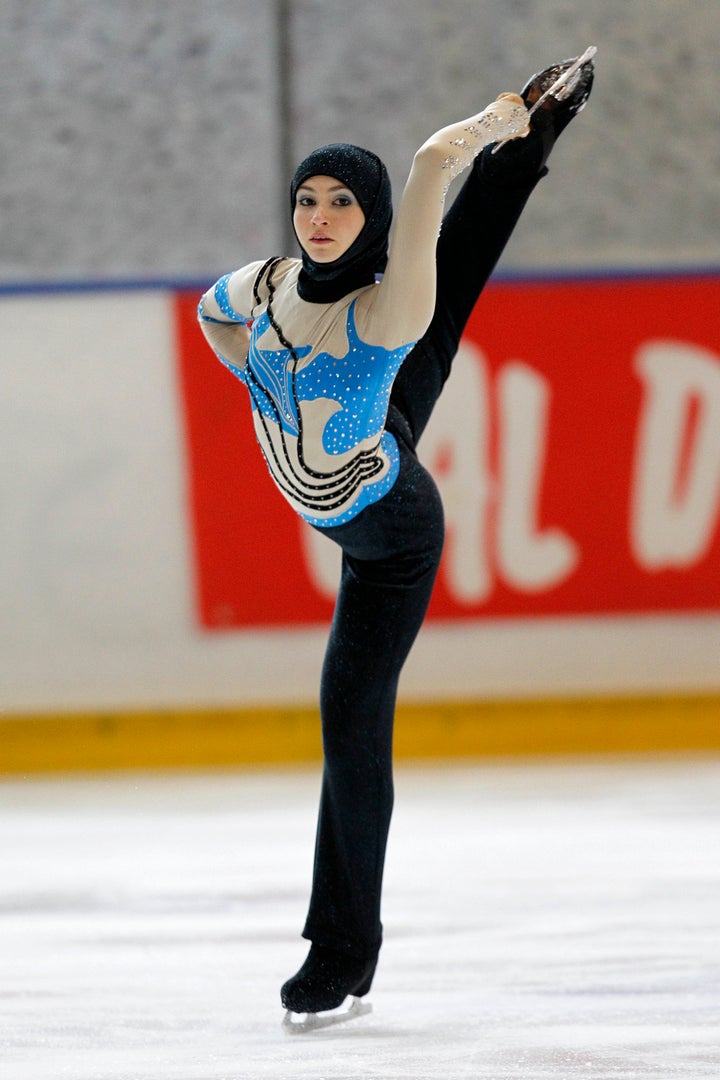 If Lari makes it to the Olympics in 2018, she'll be following in the footsteps of a number of Muslim athletes who have competed while wearing the hijab. Bahrain's Ruqaya Al Ghasara, who participated in the 2004 Athens games, was reportedly the first Muslim woman to wear a hijab at the Olympics. The 2012 London Olympics was a particularly strong year, with competitors flying in from many of the world's Muslim majority countries. This year in Rio, fencer Ibtihaj Muhammad will become the first Muslim American woman to represent the United States at the Olympics in a hijab.
Lari hopes that young women -- both Muslim and non-Muslim -- will be inspired by her story to work towards their own dreams.
"I wish for all young women to find their passion. To be concerned for their health and well being. To take up sport. To not let small obstacles look like mountains. To strive for their own betterment and to not see the differences in people but to only see the likenesses. This is my wish for all," she said.
Watch a video of Lari in action above.
CORRECTION: A previous version of this story identified Lari as a "professional" figure skater. She is a competitive figure skater.
Related
Before You Go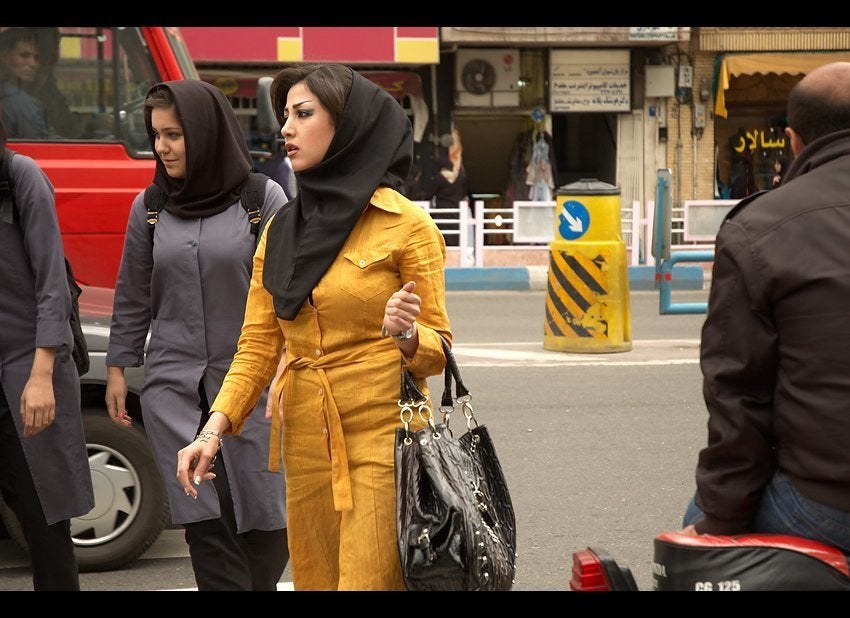 Hijabs, Niqabs, Burqas: Know Your Muslim Veils