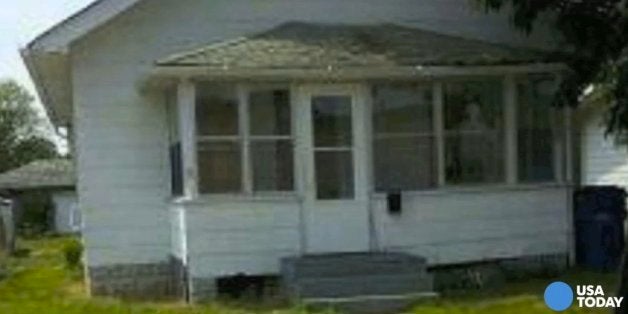 This Indiana house with an allegedly haunted history might be called a fixer-upper.
The host of the reality show "Ghost Adventures" bought a home in Gary, Ind. that was the site of multiple exorcisms by a Catholic priest and bone-chilling experiences by government officials who also investigated.
Zak Bagans paid $35,000 for the modest one-story home that attained international fame last week after an investigation by the Indianapolis Star.
Latoya Ammons, her three children and her mother began renting the bungalow in 2011 and claimed that they witnessed a long series of erie phenomena -- all outlined in the Star's article. The family of five allegedly saw ghosts, phantom footsteps climbing the basement stairs, wet footprints that materialized on the floor, and one of the little girls of the home levitating above her bed.
"I really [have] a passion for this stuff and the research aspect," Bagan said after making an offer to the landlord.
Attempts by Ammons to get help brought police officers, child welfare case workers and eventually a Catholic priest to the home and to meet with family members in other settings. Some police equipment supposedly malfunctioned during visits while photos captured images of apparitions, according to files reviewed by the Star.
A Catholic priest performed a series of exorcisms and the family has moved to Indianapolis where they say they're happy and free from the paranormal activity.

Popular in the Community