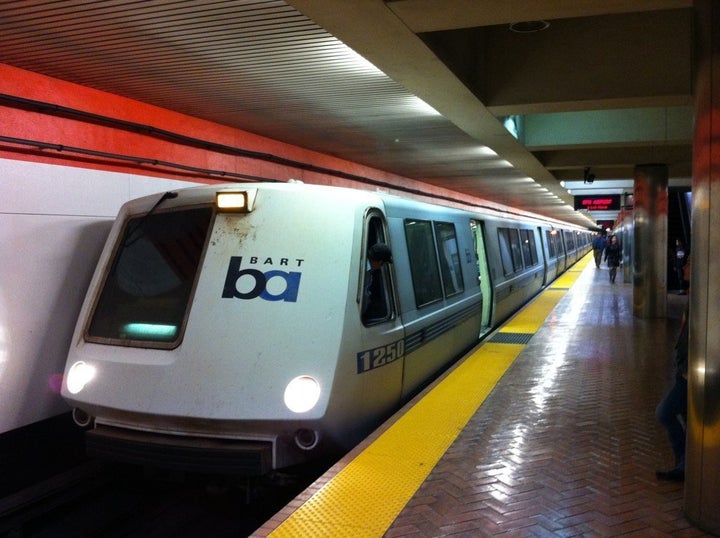 In one of the more unexpected San Francisco Bay Area election results, BART Board of Directors President Lynette Sweet was swept out of office in favor of a 25-year old recent UC Berkeley graduate.
Zakhary Mallett recently completed his masters in city planning with a concentration in transportation planning. He told the Contra Costa times that he was the only candidate in the race for the District Seven BART board seat with academic training in the field of transportation.
The El Sobrante resident ran on a platform of extending BART along the I-80 corridor to better connect towns like San Pablo, Pinole and Hercules into the region's larger transportation grid, which would hopefully lessen congestion on the highly trafficked highway.
In addition to Sweet, Mallett also defeated former Pinole mayor and Contra Costa Democratic Central Committee member Maria Algeria and environmental justice advocate Margaret Gordon.

After Sweet publicly criticized the lack of racial diversity in BART's subcontracting practices, a coalition of firms banded together in support of Mallett as part of a $60,000 effort to defeat Sweet.
The awarding of BART contracts is big business, ringing in at $2 billion last year alone. As The Bay Citizen reports, the companies competing for these contracts play a very large part in the electoral campaigns for BART board directors:
In the upcoming election, 44 percent of the money donated to the 13 candidates vying for five open seats on the BART board has come from companies or employees of companies that have done – or want to do – business with BART, according to an analysis by The Bay Citizen. Another 14 percent of all donations are coming from unions, including some that soon will be negotiating new contracts with BART management.

When companies have bids pending with BART, they are limited to $1,000 campaign donations. But the transit agency imposes no other limits on fundraising. The setup has led to accusations that BART directors favor their donors. BART Director James Fang recently was accused of a conflict of interest for advocating a development deal at the Millbrae station for a friend and campaign contributor who gave him $3,500.
Bart's District Seven, which was recently redrawn, includes portions of San Francisco, Oakland, Albany and Berkeley.
Related
Popular in the Community