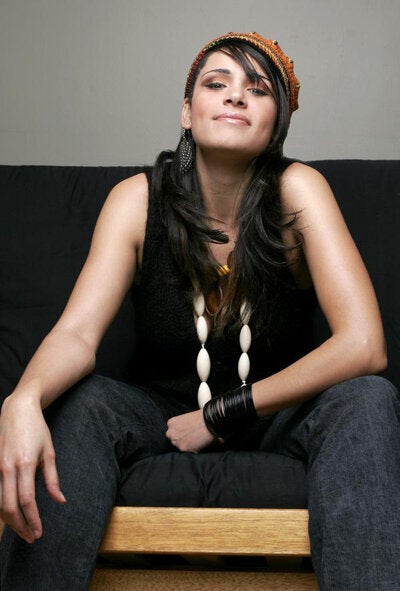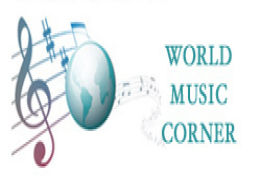 This is HuffPost World's regular feature that highlights interesting musicians and musical trends around the world. Know of a great musician doing ground-breaking work outside the United States? Send us your ideas for bands to profile or up-and-coming musicians to follow. Please fill out this survey form.
Here is the third installment of World Music Corner.
Zaki Ibrahim is not afraid of change, as she declares in the lyrics to "You Choose," a track off of her most recent album, Eclectica (Episodes in Purple). The genre-bending songwriter's eclectic artistry has brought her to the stage with artists such as The Roots, K'Naan, and Erykah Badu, but it is her desire for growth and change, both musically and socially, that has her inspiring crowds with a fresh, honest view of the world.
Zaki was born to a South African father who was an anti-apartheid political activist involved in community broadcast radio and a Scottish-English mother who taught English as a second language. "I think that just from living in South Africa and experiencing what they've experienced has made my family all very politically minded in that they are aware of and involved in community initiatives." Her father, who lead a community radio station in Cape Town and later on in other parts of Africa, demonstrated the importance of communal expression early on. "I've been able to observe how important it is to have access, to be a voice and to express the issues of your community. I've just been surrounded by that all of my life."
Because her parents wanted her to explore the diversity of her roots, Zaki grew up in both Vancouver, BC, and South Africa, exposing her at an early age to the vast cultural differences between the two.
"It was during that time, going back and forth as a child, that I got to see a lot of the differences in things like education quality and people's attitude towards it. On one side in South Africa people are struggling to go to school while there were a lot of riots, and then coming to North America later on in high school people are skipping school and the attitude is completely different. Just being able to observe that was an experience. It shaped the way I see the world in general, in interesting ways that come out in my art and in my poetry."
Constantly on the move, Zaki learned to digest and express those experiences through her music.
"I feel like I've always had to embrace and accept change and find ways to embrace different angles and perspectives while still paying attention to how I am able to make change myself. It's almost like self-therapy in a way. I do see it as being a gift to be able to kind of lay it out in front of me and then be able to share it with someone else."
Zaki's live performance blurs the line between performer and audience, exhibiting an innate sense of community awareness. The seamless combination of her soulful music and socially conscious lyrics transcends cultural boundaries.
To reduce her art to its recognizable hip-hop, r&b and jazz influences seems absurd, so I asked Zaki how she feels about the seemingly inevitable confinement of genre classification.
"This always brings up the question of where my influences come from because there's obviously a lot of different cultures behind them. But it reminded me of while growing up during apartheid in South Africa there was this pass that one had to carry stating what they are, as in 'what's your race.' And I never really thought about this particular thing, but I felt that that was a really weird concept for a child to understand and be able to accept. On the pass there were all these categories stating whether you were either African or Indian or Malay, and you were not able to go into certain areas if you were not white. But yet you were still put into a category for no reason. It created major division. So the idea of putting yourself in a genre is not a comfortable thing to do. It's just music. And therefore [it] involves everything that's part of you."
Captivating audiences while eschewing borders and cultural divides, Zaki's music has the undeniable ability to open minds and touch souls. "Whenever I'm able to address something on a smaller level it usually translates into the bigger picture. For instance, when you are not able to see the big picture because of fear, or being set in your ways, that fear of difference makes it harder for you to make any kind of change. If I'm able to do that for myself then I feel like whatever is put out there might inspire someone else to do something similar."
Popular in the Community