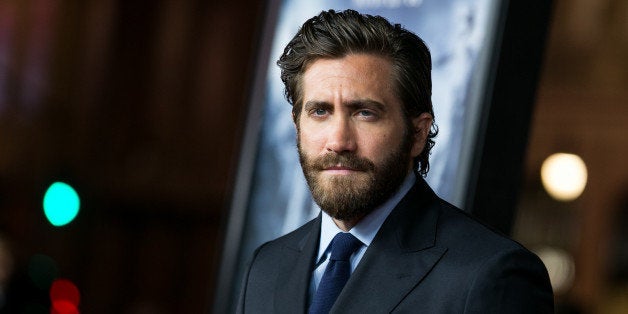 "Because it's there," said famed mountaineer George Mallory in 1924 when asked why he wanted to climb Mount Everest. Those words came just before his third and final try at the mountain, as he disappeared shortly thereafter, with his frozen remains finally discovered some seventy-five years later. And yet, Mallory's tossed-off bon mot sums up the fascinating paradox that drives the need to conquer that particular peak.
So powerful is the mountain's pull that it compels men and women with families, livelihoods, and everything in the world to live for, to spend ungodly amounts of money and put themselves in very real harm for a small chance at scaling the summit and owning an achievement that only a handful of humans can claim. More than 200 people have died making the ascent, but new climbers arrive every year hoping to etch a place for themselves in the history books.
I'm not a climber, myself. I don't even like those simulated rock walls at your local gym. I'm all about keeping my feet planted on terra firma. Nonetheless, I still have a fascination with people's fascination with climbing. With the compulsion that keeps them coming back again and again. And it's this compulsion that's central to Everest, director Baltasar Kormákur's dramatization of the 1996 tragedy that claimed twelve lives -- one of the deadliest on record for Earth's highest peak.
Fully taking advantage of the immersive IMAX-3D palette, Everest benefits from some of the most breathtaking and dizzying mountain photography I've ever seen, as well as a top-drawer cast including Jake Gyllenhaal, Josh Brolin, Emily Watson, Sam Worthington, and a terrific star-turn by Jason Clarke as veteran mountaineer Rob Hall, whose Adventure Consultants organization was one of the early pioneers in commercial climbing.
In hindsight, there were a lot of mistakes made that served to compound the '96 disaster, but Everest takes a studiously neutral approach, not affixing blame but merely documenting what happened, for good or for ill.  In a weird way (and it feels doubly weird saying this given that we are talking about real life events here), the first act of the film is not unlike the early goings of a horror movie as we get to know and spend time with our motley cast of characters before the big climb.
There's tough guy Texan Beck Weaver (Brolin). There's unassuming mailman Doug Hansen (John Hawkes). There's journalist Jon Krakauer (Michael Kelly), whose bestselling memoir Into Thin Air served as a firsthand account of the events depicted here. All have their different reasons for coming to Everest. But even as we form attachments, we also know -- as in any monster movie -- not everyone is going to make it to the end. The difference here is that the "monster" isn't some space alien or serial killer, but a silent, snow-covered peak.
Now, the '96 events are recent enough that I remember it happened, but far enough in the past that I didn't know the exact specifics of what happened, and to whom. To that end, I actually avoided reading up on real life events before seeing the film so I could experience the story in purely cinematic terms first. And on those terms Everest succeeds marvelously. It's an engrossing, exhilarating, terrifying film that should be experienced on an IMAX screen in 3D -- and for far more reasons than just "because it's there." B+
Calling all HuffPost superfans!
Sign up for membership to become a founding member and help shape HuffPost's next chapter