New York photographer Dominick Williams was walking down the street in Queens last Thursday afternoon when he spotted four NYPD rookie officers joking around on patrol. Williams snapped a slice-of-life photo.
"I saw these cops just chillin'," the 21-year-old told The Huffington Post. "And I asked them if I could capture the moment."
The officers obliged, kidding him not to blast the photos all over social media. Williams took a photo, then another. Before he could take a third, a hatchet-wielding man -- identified as 32-year-old Zale Thompson -- ran at the cops, swinging his weapon wildly.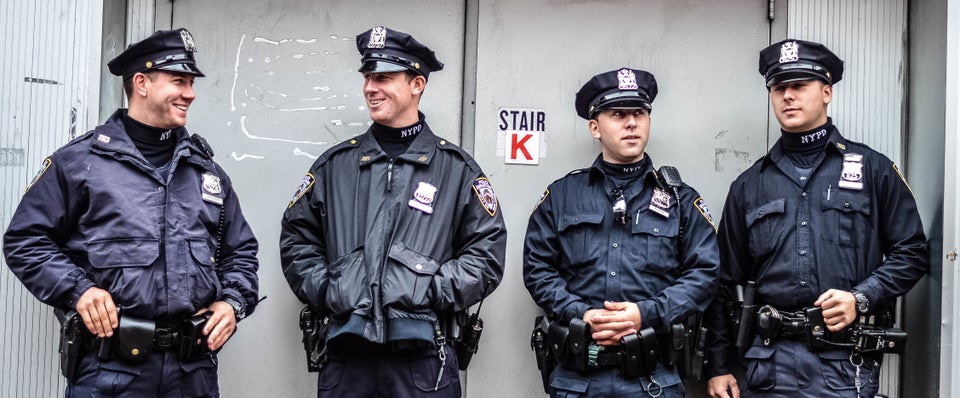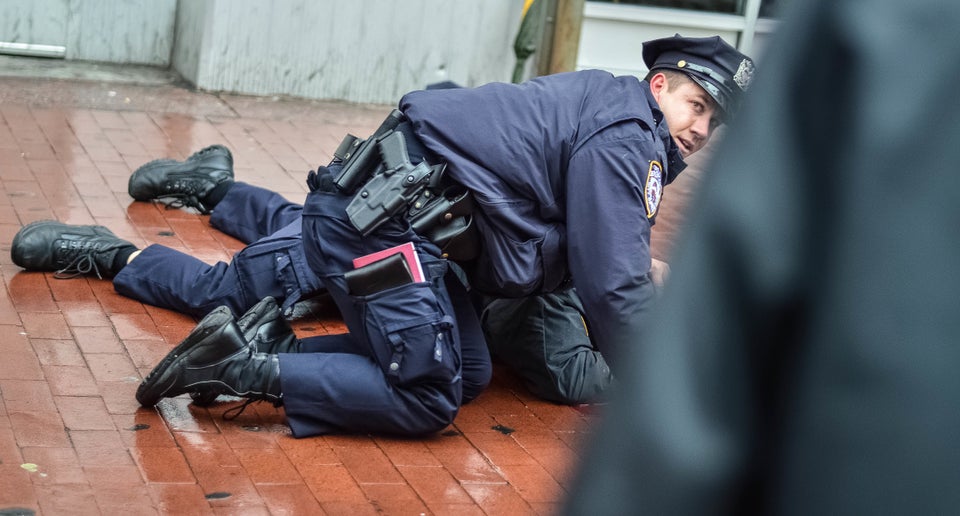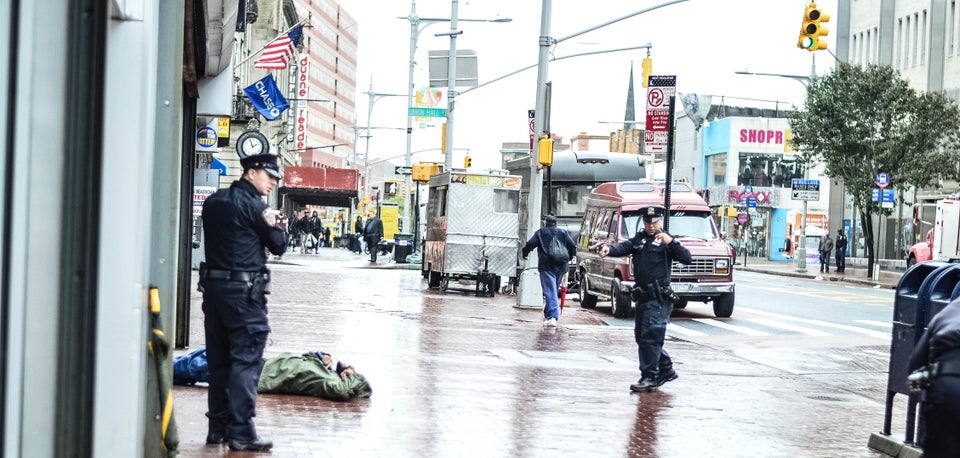 "This dude charged from my left with the hatchet," Williams said, "and I saw him catch the first officer in the arm."
Thompson continued to swing, landing a devastating blow to Officer Kenneth Healey's head, who immediately buckled to the ground. The other officers fired, killing the suspect.
Williams said he was scared, but focused, capturing the intense moments with his camera.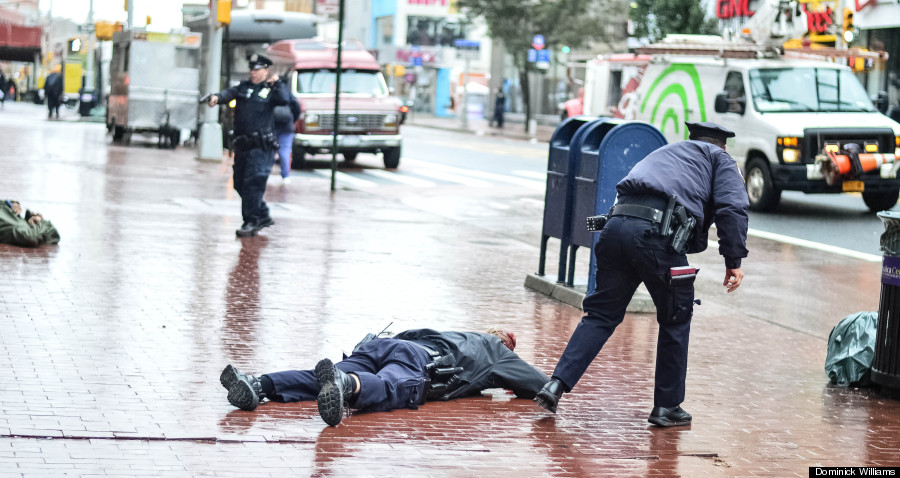 "I was just in that mode," he said. "When I heard the shots fired, it kind of woke me up. I was scared, but I knew the moment had to be captured."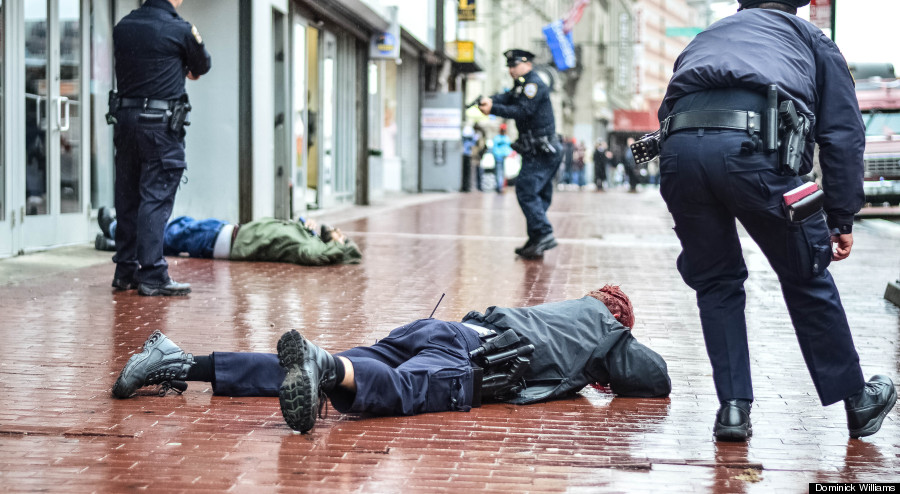 As other officers called for backup, Williams said he could hear one of the cops saying "Holy shit, oh my god," and another telling their wounded partner to stay calm.
"He was telling him 'keep your head down, it's going to be OK, everything's going to be all right.'"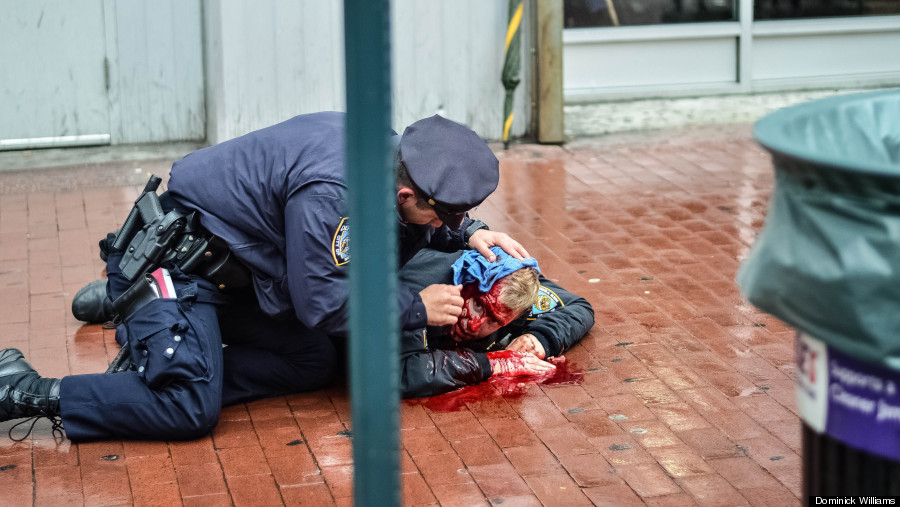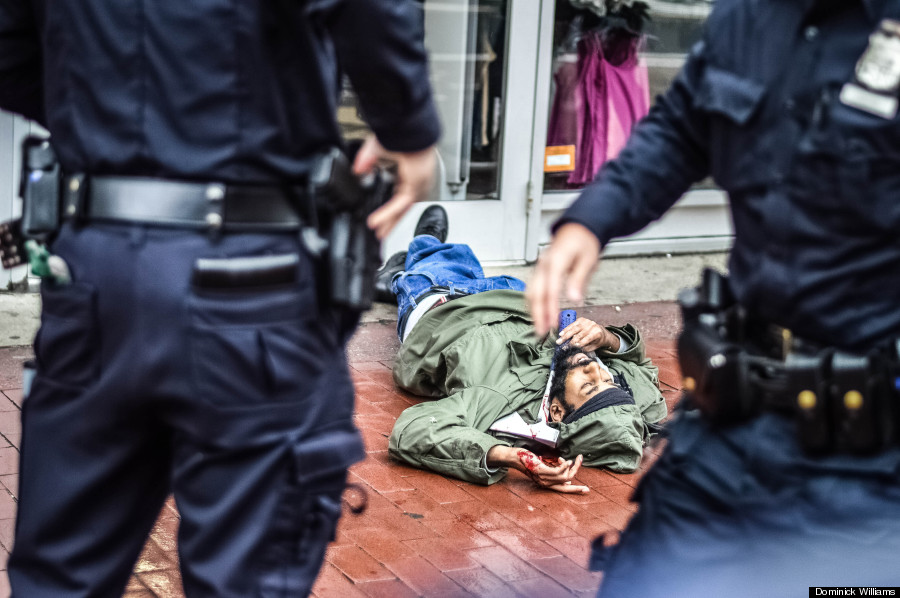 Popular in the Community