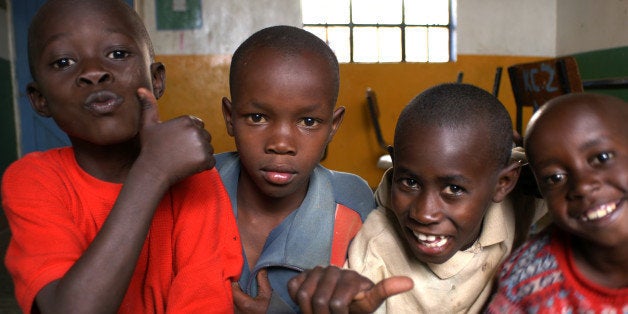 According to the Southern African nation's government, no one in the country's Chienge district is relieving themselves in the open, NPR reported. It's the first district in Zambia to do achieve the status.
The milestone, set last month, marks progress in Zambia's fight to ensure all of its citizens have access to improved sanitation within the next five years.
Leonard Mukosha, national coordinator of the Total Sanitation program there, told NPR of the difference private toilets have made to Zambians.
"Before, he would go into the bush [to use the bathroom] with fear because he would think of snakes," he explained of a 12-year-old boy in Chienge. "And during the rainy season, sometimes you go and suddenly it starts raining. Now, [at least], he's able to go to the toilet [indoors] so there are no surprises there."
Aside from wildlife and unexpected downpours, open defecation makes for a challenging public health issue in many areas of the developing world.
In regions where open defecation is the only option, feces in waterways poses another threat to communities. Unsafe drinking water can result in potentially life-threatening conditions like cholera, hepatitis and polio, according to the United Nations.
Diseases linked to open defecation are responsible for a child's death every 2.5 minutes, as U.N. Deputy Secretary-General Jan Eliasson noted last year.
"Those are silent deaths," she said. "Not reported on in the media, not the subject of public debate. Let's not remain silent any longer."
A lack of sanitation can also significantly hinder economic progress. A 2010 report found that India lost roughly $53.8 billion in 2006 in costs related to poor sanitation -- death and disease, losses in education and reduced tourism, for example.
But for now, those who have toilets in Chienge are celebrating.
Pit latrines -- a concealed hole in the ground that collects waste and is surrounded by shelter -- have become more available to those in the district, and health workers have taught residents about the importance of using them routinely, NPRreported.
To take action on pressing health issues, check out the Global Citizen's widget below.
Calling all HuffPost superfans!
Sign up for membership to become a founding member and help shape HuffPost's next chapter
BEFORE YOU GO
PHOTO GALLERY
Toilets Around The World