Zander Venezia, a native of Bridgetown, Barbados, was killed after hitting a shallow reef on the east coast of the island, Surfer.com reported.
Shortly before the accident, Venezia told fellow surfer Dylan Graves that he had just caught "the best wave of my life," former pro surfer Alan Burke told Surfline.
Photographer Jimmy Wilson told Stab, a surfing magazine, that he captured Venezia on his final wave. "Today we witnessed the worst case scenario," Wilson wrote in an Instagram post. "Thankful to see the stoke of his last wave and that's how I'll always remember this kid. RIP @zandervenezia and 🙏 to your amazing family."
A number of pro surfers who traveled to Barbados for the hurricane-generated high surf were reportedly in the water when the accident occurred, and tried to come to Venezia's rescue.
"Nathan Florence got to him first, then shouted for the other guys and started to perform CPR," Burke told Surfline. "Zander was bleeding, and he wasn't moving. They tried to get him to the beach quickly, which was difficult."
Some media reports have said Venezia likely sustained a broken neck. However, Burke told Surfline that an autopsy showed no fractures and that Venezia drowned after being knocked unconscious.
In a post Wednesday to Instagram, Graves — one of several who reportedly tried to save Venezia — said he was "still in shock."
"What an absolute pleasure it was meeting you earlier this year," Graves wrote. "I didn't know you long but you seemed like the nicest kid. And you were charging so hard your last session! I was so impressed. My deepest condolences to the Venezia family."
In his own post to Instagram, surf legend Kelly Slater shared a photo of himself and Venezia in 2006, when Venezia was 5 years old.
"By all accounts you were as good a friend as you were a surfer...thank you for the impact you had on those around you for a life lived with joy and purpose," Slater wrote. "And thank you for taking this photo with me when you were 5. I will cherish it always."
Venezia started getting attention on the competitive circuit at age 11, when he was crowned the U-12 national champion, according to Surfer.com. He had recently won the Rip Curl Gromsearch 16-U division in Nags Head, North Carolina, and was scheduled to compete at the national final at Steamer Lane in October.
Venezia's final post to Instagram shows him inside a barrel last week at the WRV Outer Banks Pro QS1,000 off the coast of North Carolina.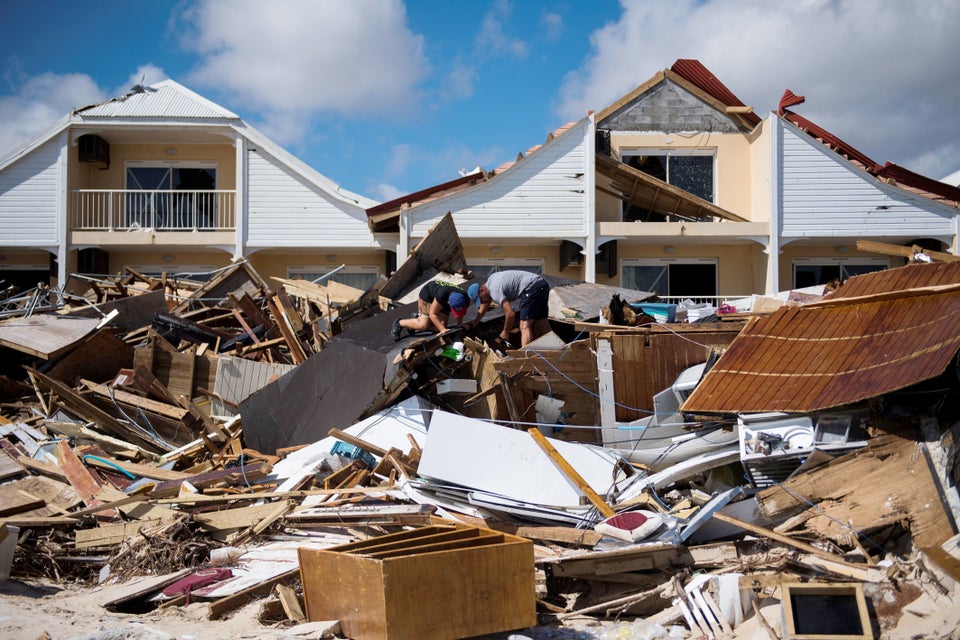 Hurricane Irma Devastation
Popular in the Community