 The title pretty much says it all. Zane Lamprey is what I refer to as a connoisseur of booze. The guy literally gets paid to travel and drink. Sounds like a pretty sweet gig to me, and after chatting with him, I quickly learned he felt the same way. Zane currently is the host of a traveling drinking show, Drinking Made Easy, where he tours across the United States learning about some of America's best drinking games, fellow drinkers and untapped watering holes. The show is currently entering its third season and airs Wednesday nights on the AXS television network, owned by Mark Cuban & Ryan Seacrest.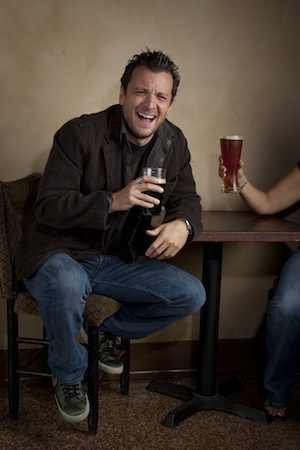 Zane began his drinking adventures in 2006 with his first TV cult series, Three Sheets. The show featured Zane drinking and eating his way around the world, while highlighting foreign cultures by consuming their traditional food and drink according to local customs. The show aired four seasons, and Zane traveled to an impressive 60 countries, including Tanzania, New Zealand, Iceland, Tahiti, Greece, Ireland and Lithuania. The show has since been aired on a number of networks including Mojo HD, Fine LIving Channel, Travel Channel and Spike TV.
In addition to his television show, he just recently completed two national comedy tours and debuted an album of drinking songs. While hitting cities across the U.S., Zane Lamprey Live: Sing the Booze, was recorded in front of a live audience in San Diego and was released in August of last year. He has appeared on various television shows and has been featured in all the big name publications.
Zane gave me a little background on his new show and his latest venture, drinking games.
3 Sheets was on the air for four seasons but the network went off the air. I called up Mark Cuban and told him that we should do a domestic version and that's exactly what we did. The best part was the fact that someone would pay me to do it! I was never an expert on drinking, but after traveling to 50-60 countries and learning about it, it became my passion. For me, games were the next logical step. People were always asking me about drinking games that I knew so it just made sense. Cup, dice and card games are what I learned while traveling. We tested theses exhaustively. These are the best of the best and we also invented a few of our own. So many others didn't make the cut!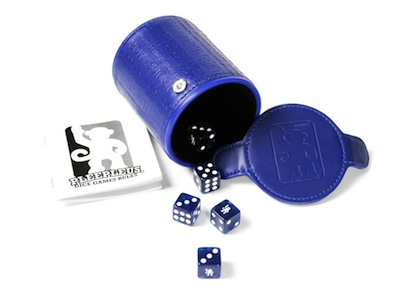 Lamprey currently resides in Los Angeles. His book, Three Sheets: 6 Continents, 15 Countries, 190 Drinks and 1 Mean Hangover, hit the shelves in March 2010 to rave reviews. With his spare time, Lamprey hosts a weekly podcast currently available on iTunes, where he welcomes special guests, and explores drinking culture and stories from around the world. Lamprey's extremely popular website, DrinkingMadeEasy is an online magazine dedicated to the celebration, education and enjoyment of adult libations, and features drink recipes, episode guides and daily news stories. His line of new drinking games are available online and after testing them out personally, I can wholeheartedly say, they will change your upcoming holiday parties from mundane to insane. Zane also is soon to be launching his own brand of rum, "Monkey Rum."
Calling all HuffPost superfans!
Sign up for membership to become a founding member and help shape HuffPost's next chapter