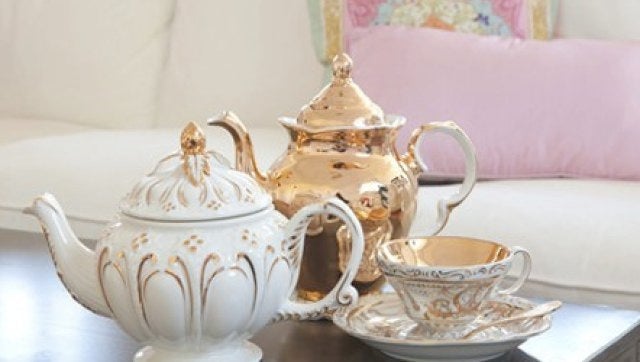 We've known a little secret we couldn't share... and now we're thrilled to finally tell you. Zara Home is now available in the United States.
That's right, launching on October 9th, the international apparel retailer will be selling housewares in America via ZaraHome.com/usa. In the past, Zara Home had only been available overseas, but now these stylish goods can be yours with a click of a button. We were lucky enough to get to get a sneak peak at the line and we think you'll be pleasantly surprised at the array of beautiful items for every room in your home, from chic dinnerware to luxurious bedding to stylish occasional tables.
Similar to ABC Carpet and Home, which is starting its own fashion line, Zara reminds us of Anthropologie, except that even though the decor looks totally high-end, it's actually affordable. Fashion and decor definitely go hand-in-hand, and we know for sure we can't wait to shop.
Click through our slideshow to see some of our favorite picks from the line. And check out ZaraHome.com on October 9.