Since late 2006, I have been working in Nigeria in the retail sector after leaving a six-year stint as an Associate Chair of Product Design at Parsons School of Design, where I harnessed some out-of-the-box thinking capabilities. I worked with and implemented the ideas of an innovator, Tony Whitfield, who taught me more about risk and challenges. So, in Nigeria, I found myself studying other sectors to see what was possible. How and why? Well, I am half Nigerian and half American. These two elements are important. They are about gustiness and daring.
I have been coming back to Nigeria for the last six years, about two to four times a year, to understand its potential and to discover opportunity by looking and studying hard. What I realized is that frequency is important in this context, as most Nigerian people take you seriously if they see you often and more or less will talk with you more often and in detail about what you are looking to learn.
My timing and opportunity came a year ago, in late fall, when I went to Nigeria on a vacation/business trip for my Brooklyn and Lagos retail businesses. During my time there, I had several meetings focused on understanding the problems of raising money for nonprofits/educational institutes and NGOs. But it took a quick trip to Abuja that opened up the right place and project to start.
My meeting in Abuja was with the owner of Zaria Academy, Dr. Adamu. And it came through a good contact: the introduction was through a friend. I would love to name him, but he keeps a low profile, and I respect that. Nigeria is very much like everywhere else: it's about who you know, and a referral is the best entry into any business dialogue. The meeting was short, but it focused on how I could assist the school in raising funds to expand and grow. Luckily for me, I always prepare well before a meeting, and I came prepared with a three-page assessment of the school.
Dr. Adamu listened to me talk for about an hour. He was quiet through most of it, while his business associate asked questions. His focus was on how to get money from Bill Gates. I smiled because Mr. Gates had made Africans think it was easy for Americans to hand them money. I brought up the fact that no small African-run organization had been given money by Bill Gates, and that he had given money to organizations based overseas that were doing work in Africa. I also went on to talk about the negative reputation of charities run by Nigerians where money was not used for what it was meant for and none of the required reporting was done. Simply, I made him aware that we had a tall hill to climb and that we needed to take the hill slowly and do the groundwork smartly and effectively. The meeting ended with a promise to continue our dialogue.
A week later, in an extensive conversation in Lagos, Dr. Adamu's son informed me that his father felt that I had lectured him. I agreed that I did and made it clear that he was entering unchartered waters and needed to understand the terrain, and that he had to come to the table ready for the battles ahead. I left the country a few days later, and to my surprise, about two weeks later, I was asked to send a report and a fee proposal. I sent my three-page report and a proposal with a schedule. And in April of this year, when I returned to Nigeria, I began working to get the school ready for fundraising.
What I am able to say is that the short synopsis of my three-page "cheat" sheet said:
For Zaria Academy in Shika to begin to garner grants and funding from the US, Nigeria, Europe and Asia, the institute will need to take the following definitive steps that focus on leveraging its key assets -- its location, its students, its faculty, teaching methods, outcomes and results (performance scores), build relationships and partnerships, target, expand and grow programs and build a database of information.
I also did in that short assessment a SWOT (Strengths, Weaknesses, Opportunities and Threats) with the goal of getting Dr. Adamu to see what he and his team needed to do. I showed him what a dynamic and sustainable grant profile of individual donors; local businesses and corporations; local, state and federal funding; locally based grantors; consulates and embassies; regional (West African) grantors; African foundations; and foreign foundations and organizations could mean if he was prepared for the process.
For Zaria Academy to get any funds, there is a grant-development process of getting the institution ready to receive it. Simply, they had to get their house in order and actually understand how the funding processes worked. To do this effectively, I had to come back and spend time at the school, with its leadership, and get them to come up with a 10-year plan that included the development of a capital plan. My work was not easy, to get the school and its leadership to think strategically and to mine its resources, or what I would call its unseen jewels.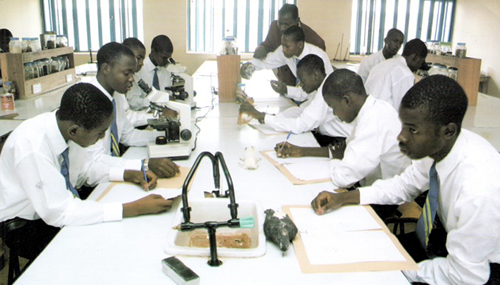 Zaria Academy is a secondary school for boys and girls, established in 1998. It is located at Shika, in Kaduna State, in Northern Nigeria. Its motto, "Learning Without Borders," demonstrates the school's vision of producing enviable future leaders for the betterment of the human society. What makes Zaria Academy unique is its Universal Concept Abacus and Mental Arithmetic System, which was taken from the Brain Development Programme for Children, developed by the UCMAS Education Group, which was established in 1993 in Malaysia. The UCMAS mental program is a brain development program that stimulates the brain by teaching children to perform mental calculations quickly and accurately without the use of any electronic tool, such that our students, typically aged 4 to 13, are guided to develop and use their mental faculties in varied disciplines more fully.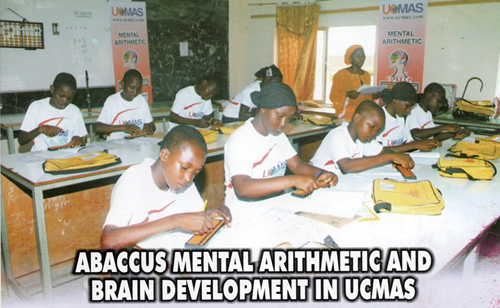 The UCMAS mental education program builds the ability to solve mathematical problems in record time by visualizing the Abacus. The training will also lead to the development of the right brain, as learners would be using their right brain to create an image memory while performing the calculations mentally. The UCMAS program will help enhance memory, concentration, alertness and grasping power, in addition to developing math skills in the children.
Zaria Academy was founded by Dr. Haroun Adamu. From 2000 to 2002, he served as the Chairman of the Petroleum Trust Fund, a national infrastructure fund in Nigeria. He was a member of the Nigerian Constitutional Conference in 1989 and served for 10 years as the Managing Director and Publisher of the Nigerian Economist, from 1987 to 1997. Adamu was the Chairman of the Nigerian Foreign Policy Conference from 1985 to 2000, in Kuru, Jos, and he was a member of the Political Bureau of the Advisers to the Government on Transition from Military to Democratic Rule in 1986. He was the managing director of Punch Newspaper from 1985 to 1987; the managing director of Triumph Publishing Company in Kano from 1980 to 1983; and the political editor of Daily Times Newspaper from 1973 to 1977. Adamu is a 1966 graduate of Phillips Exeter Academy in Exeter, N.H. In 1970 he earned a B.A. in political science from Yale University, and in 1989 he earned a Ph.D. in political science from Ahmadu Bello University in Zaria. In 2009 he received a Doctor of Humane Letters, Honoris Causa, from the American University of Nigeria.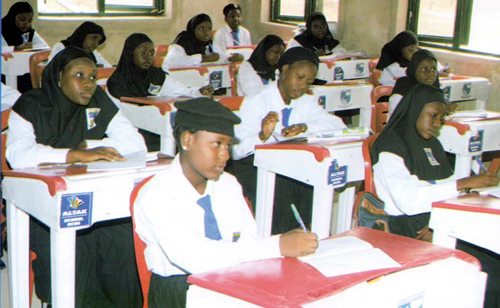 Dr. Adamu is a pioneer and an educator who for 13 years has been changing the playing field in the education of Nigerians. He is sincere about achieving his school's mission of providing first-rate education for students in Northern Nigeria. As I work to assist, I am cognizant of the fact that some of the five key steps and tasks I set as a base for Zaria will be reached. It may take some time, but is needed to begin the process of readying the school for fundraising. They are simple:
Create an annual report for every year of its existence (in progress)
Create an advisory board (in progress)
Get the school's website up (done)
Begin to seek funds locally, in Zaria, Abuja, North Region (in progress)
Create strategic alliances and partnerships -- local government area; city, state and federal government; institutions like ABU; corporations in Zaria; other schools
Zaria Academy is seeking funding funds to expand and grow its school from 700 boys to 1,000 and from 300 girls to 1,000, for a total of about 2,000 students. In order to do this, it will need to expand and upgrade its facilities to state-of-the-art. Some items on its priority list include a new science laboratory, a digital library, and dormitory, dining and kitchen facilities for its students.
Zaria Academy will be ready to take its campaign for funds to expand its educational outreach and provide first-class education by September 2011. They will be ready to leverage their assets. In the next series of blogs, I will share some of the strategies and steps implemented. Some have ended in no results, but others have yield great results. The real challenge for Zaria is to keep focused and continue to do the work needed.
For Nigerians and Africans with small educational institutions, like Zaria Academy, to garner funds and expertise necessary to grow, my experience with Zaria Academy and with developing a fashion school in Ghana, which I will blog about soon, is to have those of us Africans living in the diaspora share the skills we have acquired, the strategic thinking and know-how on what Africans need to do and how they can ready themselves. It is time for Africans who have been educated and lived overseas to take their skills back to the continent and use it for good. Africa needs us.
Popular in the Community