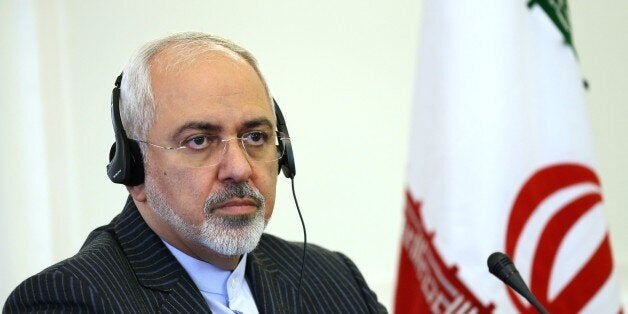 Iran's Foreign Minister Mohammad Javad Zarif on Monday angrily dismissed an open letter sent by 47 U.S. senators to the Iranian government about Tehran's ongoing nuclear negotiations.
In the letter, the Republican lawmakers note they believe the Iranian negotiators "may not fully understand [the American] constitutional system" and claim that the next American president could "with the stroke of a pen" revoke any agreement with Iran that is not approved by Congress. The threat comes as representatives of Iran and six world powers, including the United States, are working to reach a deal about Tehran's nuclear program by the end of March.
In his scathing reply, Zarif challenged the lawmakers' analysis, dismissing the letter as a "propaganda ploy with no legal value."
"I wish to enlighten the authors that if the next administration revokes any agreement with 'the stroke of a pen,' as they boast, it will have simply committed a blatant violation of international law," Zarif said, according to Iran's Fars News Agency.
"I should bring one important point to the attention of the authors and that is, the world is not the United States," he added. "The conduct of inter-state relations is governed by international law, and not by U.S. domestic law."
The authors may not fully understand that in international law, governments represent the entirety of their respective states, are responsible for the conduct of foreign affairs, are required to fulfill the obligations they undertake with other states and may not invoke their internal law as justification for failure to perform their international obligations.
The senators' letter also drew condemnation from President Barack Obama, who said the lawmakers wereplaying into the hands of Iranian hard-liners.
"I think it's somewhat ironic to see some members for Congress wanting to make common cause with the hard-liners in Iran. It's an unusual coalition," Obama said, according to CNN.
Calling all HuffPost superfans!
Sign up for membership to become a founding member and help shape HuffPost's next chapter