It's a fact of life: Nice family photos never go viral, as one family in St. Louis recently discovered.
Pam and Dave Zaring hired a photographer to take what they assumed would be lovely family photos.
When they received the final prints, they were shocked because the images had been retouched to the point where the family looked more like Legos or robots rather than their usual selves.
Their 8-year-old son, Connor, couldn't believe what he was seeing.
Pam Zaring was also shocked ― especially after she paid $250 to a person who claimed to be a professional photographer.
"This is too funny to keep to ourselves," she told "Inside Edition."
"We laughed until we cried," Dave Zaring added.
So the Zaring shared the bizarrely retouched pics with the world via Facebook:
As the Zarings noted in their post, the photographer blamed the botched pics on the fact they were taken on a sunny day, which made for really awful shadows. Also, the photographer claimed her professor never taught her to retouch photos properly.
Pam Zaring said the problems with the photographer began long before they were given the strange-looking pics.
"I passed my furious mark months ago when she wouldn't send us anything," she told WTVD-TV. "I was fully prepared to be scammed, money gone, and no final product! So the humor was much easier to find. Trust me, at one point my blood boiled anytime I was asked about the status of our photos!"
However, it seems people prefer the bizarrely botched pics to regular, normal ones: The Zarings' post has been shared nearly 390,000 times since Saturday.
As for the photographer, the Zarings insists the laughs from the photos were so great that they wouldn't be asking for a refund.
"We just hope that she's getting a laugh out of it as well," Dave Zaring told "Inside Edition."
Related
Before You Go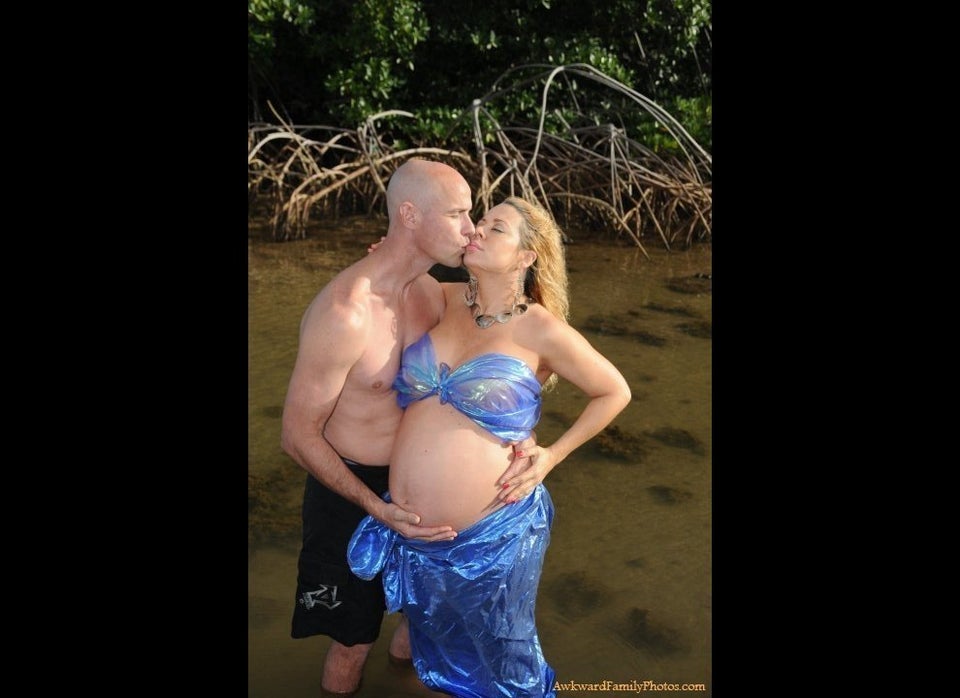 Awkward Family Photos: Pregnancy Edition
Popular in the Community