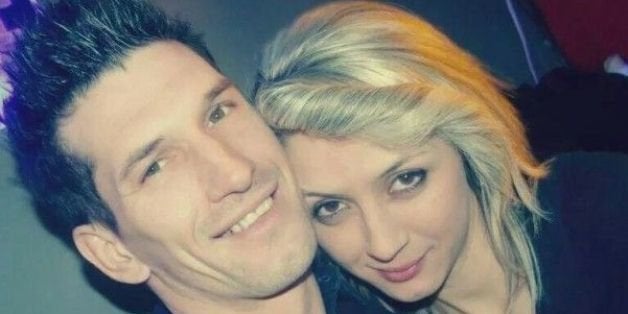 The fiance of a Bosnian man who was brutally beaten to death Sunday says that her boyfriend's final act was to protect her from her attackers.
Police said Zemir Begic, 32, was allegedly beaten to death by a group of four teens wielding hammers in a confrontation in South St. Louis early Sunday morning.
Speaking at a rally for her slain boyfriend Sunday night, Arijana Mujkanovic told KSDK that Begic put himself in harm's way to save her.
"The last thing he did before he actually died was pull me out of the way and put himself in front of me, basically giving up his life for me," Mujkanovic told the station.
Begic and Mujkanovic were in their car when the group of teens allegedly advanced on them and began to damage the vehicle.
Protesters blocked traffic in the Bevo Mill neighborhood of St. Louis on Sunday night, where they placed a memorial to Begic. Demonstrators told KMOV that they were afraid because of the attack.
"All of us are going to get together, and it's going to get bigger," one woman, who was not identified, said on camera. "Just like the protests going on regarding [Officer] Darren Wilson, same thing's going on here. It's not fair."
St. Louis Metropolitan Police Chief Sam Dotson said that there was no indication that Begic was targeted because he was Bosnian.
"I'm just lucky. God is on my side," Dzananovic, who suffered only cuts to his neck and hands, told the paper.
Family told the newspaper that Begic had come to the United States from Bosnia with his family in 1996 and eventually settled in Iowa. Begic moved to St. Louis a few months ago and became engaged to Mujkanovic, whose family lives in St. Louis.
"He loved America," his sister, Denisa Begic, 23, told the newspaper. "We come from Bosnia because we were getting killed and our homes and families were getting destroyed. Never in my life did I think he would get murdered."
Correction: This story has been corrected to reflect Begic's marital status.
Popular in the Community