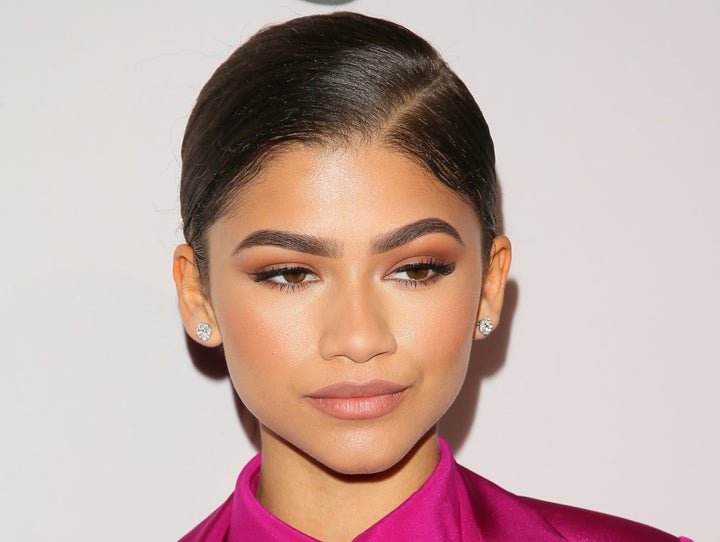 News flash, Twitter trolls: Your insults need work.
For the remaining few unaware of Zendaya's uncanny ability to show online haters the door, the pop star proved once again that she is 👏 not 👏 the 👏 one 👏 to come for on Twitter this weekend.
It all started when the "K.C. Undercover" star shared a photo of herself with the Snapchat flower-crown filter. Per usual, it was stunning. But someone thought it was necessary to let her know that she looks like "a gay dude wearing makeup." To which we say, "And?"
Zendaya, of course, dissed and dismissed the tweeter, politely informing him that he's going to need to try a little harder to ruffle her feathers. And then, she let Rihanna do the talking.
But she didn't stop there. After the tweet, the singer's fans began sharing photos of themselves to show their support and prove once and for all that nothing slays harder than "a gay dude wearing makeup."
Zendaya encouraged them along the way, retweeting their posts on her page with messages like "Slay baby " and "All this gorgeousness in my mentions."
Twitter haters, this has been your final warning.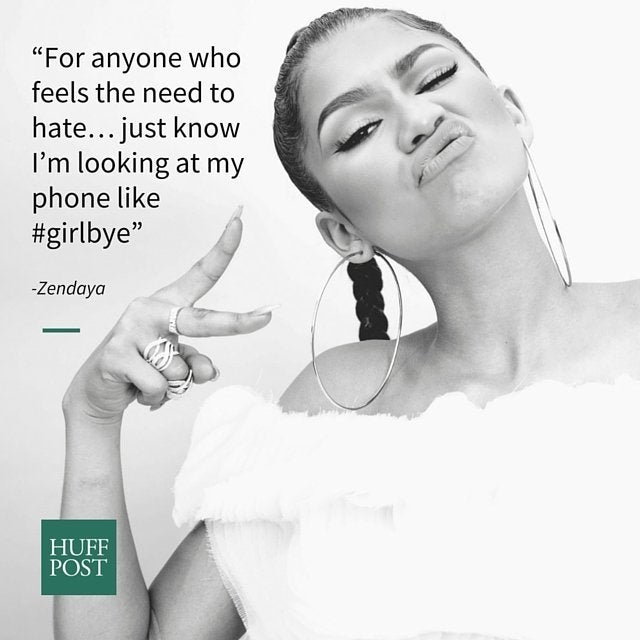 Zendaya Quotes
Popular in the Community