Zendaya reflected on being criticized online after she and her longtime fashion collaborator Law Roach were captured in a viral video dealing with a seating mishap at a fashion show.
The Emmy winner told Elle in a profile published on Wednesday that she had worried that people on the internet would "create something" that wasn't true after a video of her and Roach interacting awkwardly at a Louis Vuitton show during Paris Fashion Week spread on social media in March.
In the video, Zendaya can be seen taking a seat in the front row while Roach hovers nearby, appearing unsure of where to sit. The "Euphoria" actor quickly motions to a seat behind her.
Some people assumed Zendaya's gesture was dismissive. People on Twitter even postulated that she was the reason Roach announced his retirement as a celebrity stylist later that month.
But the actor reiterated what Roach has already publicly shared about the video: Any apparent discomfort in their body language was due to their tardiness that day — not to a conflict between them.
Zendaya told the publication that she wasn't signaling for Roach to sit behind her but was instead communicating that the seat behind her was her assistant's assigned seat.
"We're so used to sitting together that he didn't know where to go," she said. "But obviously, people want to assume the worst of the situation, which is not always easy to deal with and hurtful."
Roach, who told Elle he is now Zendaya's creative director, said that the actor has been nothing but a champion for him.
"It's not often that such a big superstar like that is very generous and understanding when someone wants to basically step out," he said. "She's been one of my biggest supporters."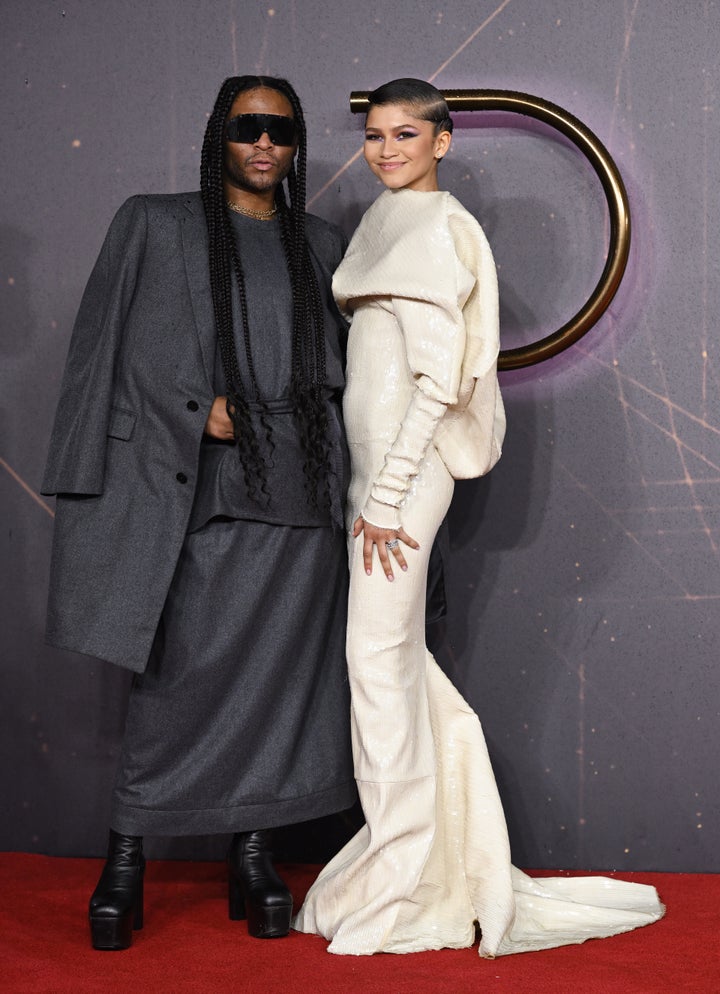 Roach has shut down speculation that there are issues between him and Zendaya on several occasions.
Shortly after he announced his retirement — and after the viral Paris Fashion Week video — he tweeted in March that he and Zendaya are "forever."
"She's my little sister and it's real love not the fake industry love," he wrote in a later tweet.
"The internet is cruel," he said. "People started to blame her for my retirement, and that wasn't fair to her. And the things they were saying of course [aren't] true."
"She started to suffer, too," he added. "And I didn't think that was fair because she has always protected me in this industry, and vice-versa."
Roach has been styling Zendaya since she was a teenager.
During her acceptance speech for the Fashion Icon Award from the Council of Fashion Designers of America in 2021, she called Roach her "fashion soulmate" and "constant inspiration."
Support HuffPost
The Stakes Have Never Been Higher
Popular in the Community