UPDATE: As it turns out, Zendaya was doing much more than making a fashion statement with her buzzed about mullet. In an Instagram posted Sunday night simply captioned "Bowie @covergirl," she confirmed that along with Lady Gaga, that her red carpet look paid tribute to David Bowie.
The 19-year-old arrived on the Grammys red carpet on Monday night in a downright edgy outfit. The androgynous look consisted of a Dsquared2 suit, major bling and -- wait for it -- a mullet.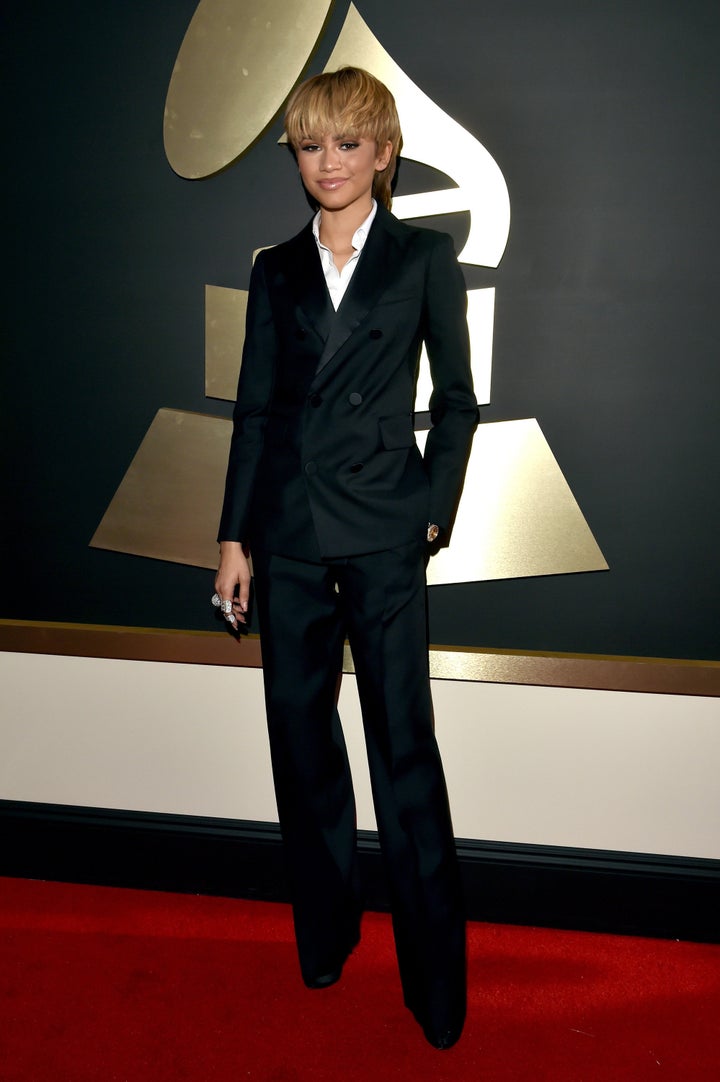 Yes, that's right. The singer showed off her blonde pixie with an addition that is strictly party in the back, channelling Billy Ray Cyrus and sending Twitter abuzz almost immediately.
We're of the belief that Zendaya can do no wrong, but this is admittedly not our favorite look from the star.