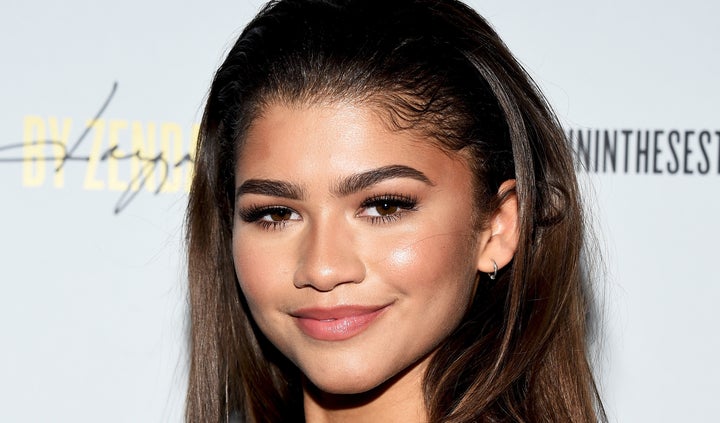 Given that, we're not surprised that the 20-year-old doles out some pretty solid breakup advice, too.
In a piece on her app titled "How I Survived a Broken Heart," the actress-singer-activist talks about how she dealt with a difficult breakup last year. Essentially, she didn't allow herself to wallow in the watch-sad-movies-and-cry-in-the-fetal-position phase of her split.
"I started forcing myself to have a lot more fun. I tried new things — going out and just doing more stuff," Zendaya wrote.
She added: "A healthy relationship does not mean you need to be with that person 24/7."
The wise-beyond-her-years star also recommends boxing up things that remind you of your ex.
"I got rid of old text messages, pictures and their clothing I still had. You don't hang on to old Band-Aids. Throw that in the trash!" she said. "You have to get rid of everything associated with them. It's best to get rid of their number. Or if you can't quite let go, at least change the title of their name in your phone."
Experts agree with Zendaya on the need to get out and have some fun post-split. In a recent Huffington Post piece about moving on, life and relationship coach Deb Besinger stressed that point.
"Knock something off your bucket list after a breakup," she said. "These sorts of markers in our life are physical representations of the next chapter and remind us that we are moving forward."
Nailed it, Zendaya.