"The Last Supper" is heading to auction. But if you're expecting Jesus, Judas and the gang, you've got another thing coming. This unorthodox -- and very pricey -- take on Da Vinci's classic was rendered over 500 years later and quite a ways across the globe.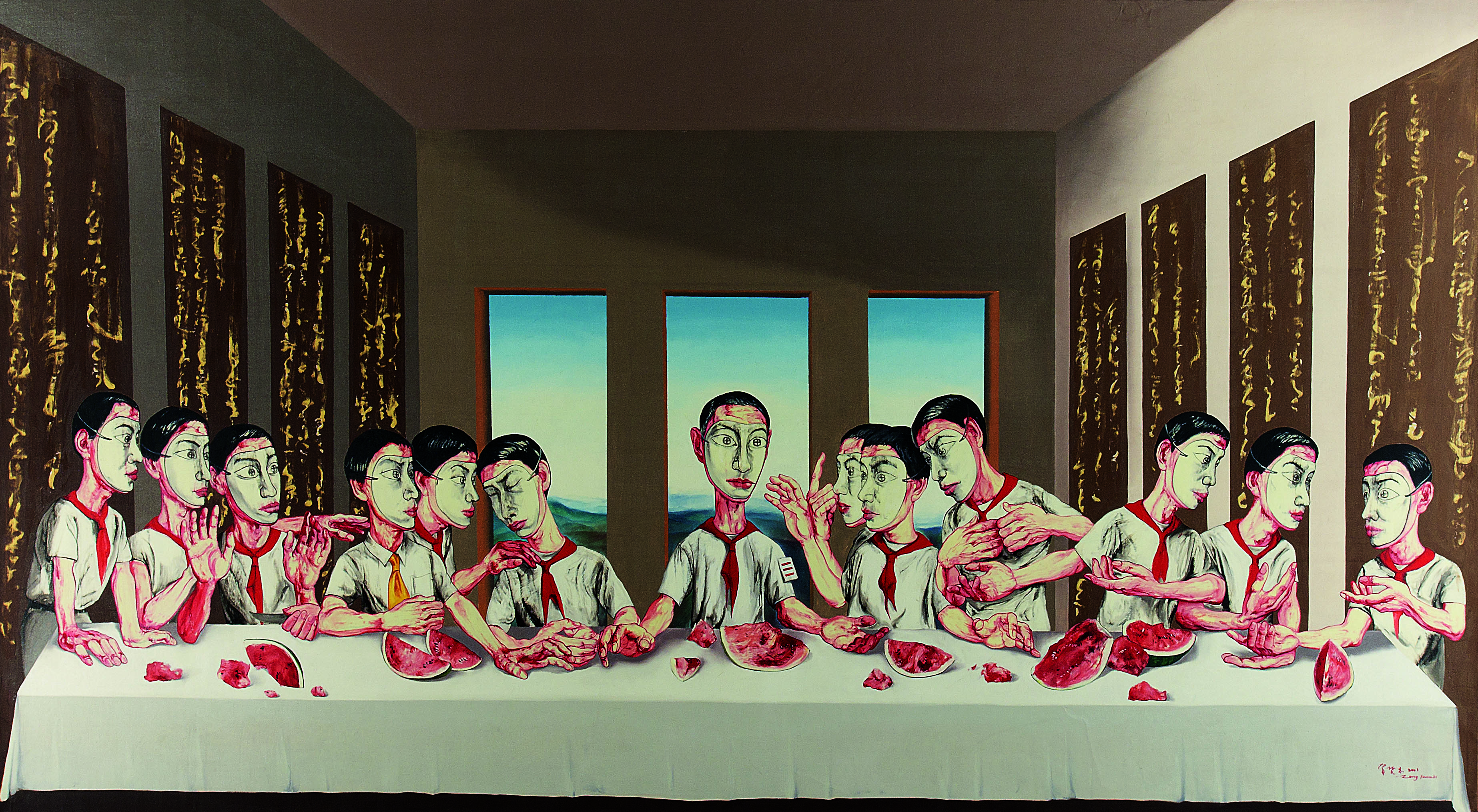 "The Last Supper" we're admiring is by Chinese contemporary artist Zeng Fanzhi, an art icon known for documenting the psychological toll that his country's economic reform has had on its citizens. Made in 2001, the painting was part of Fanzhi's "Mask" series, which examines selfhood and deception in modern China. Instead of traditional religious figures, the painting depicts twelve masked Young Pioneers dining on watermelon. Most of the sitters are wearing red scarves, symbolic of Communism, but the Pioneer in Judas' seat wears yellow.
"The golden yellow tie represents money, and in essence, Western capitalism," the artist explained to Sotheby's. The work alludes to the first signs of western influence in China's economy, an influence that would proceed to transform the nation throughout the 1990s.
Would you drop $10 million for a political take on an art historical classic? Let us know your thoughts.
Related
Popular in the Community