 Sony co-chair Amy Pascal has issued a statement defending "Zero Dark Thirty," the new Sony film about the decade-long hunt for Osama bin Laden, against allegations that the film endorses enhanced interrogation tactics like waterboarding.
"'Zero Dark Thirty' does not advocate torture," Pascal said (via TheWrap.com). "To not include that part of history would have been irresponsible and inaccurate. We fully support [director] Kathryn Bigelow and [screenwriter] Mark Boal and stand behind this extraordinary movie."
Debate over Bigelow and Boal's intentions with the film has raged since late last year, when the film debuted for an Oscar qualifying run in New York and Los Angeles on Dec. 19. Those who have taken issue with "Zero Dark Thirty" include Sens. John McCain (R-Ariz.), Dianne Feinstein (D-Calif.) and Carl Levin (D-Mich.), as well as Alex Gibney, an Oscar-winning filmmaker. In a blog written for The Huffington Post, Gibney took issue with some of the facts presented in "Zero Dark Thirty," which asserts that key information about bin Laden's personal courier was offered up by a prisoner named Ammar, who was previously waterboard. The identity of bin Laden's courier led the CIA to the Al Qaeda leader's compound in Abbottabad, Pakistan. From Gibney's blog:
"Ammar" is a composite character likely modeled after two characters. The first was probably Hassan Ghul, who was interrogated by the CIA in 2004 with coercive techniques (NOT including waterboarding) and who did provide some details about Abu Ahmed al-Kuwaiti. But according to Senator Dianne Feinstein (who has access to all of the classified files) all of the vital information was provided prior to the rough stuff. The first clues about al-Kuwaiti were obtained in 2002 through the use of traditional interrogation methods.
Sens. McCain, Feinstein and Levin took their outrage one step further, writing a letter to Sony and Pascal.
"We believe the film is grossly inaccurate and misleading in its suggestion that torture resulted in information that led to the location of [Osama] bin Laden," they wrote in December.
As recent as this week, the debate about whether "Zero Dark Thirty" is pro-torture remained in play. As TheWrap notes, Academy of Motion Picture Arts & Sciences member David Clennon said he would not vote for the film in any Oscar category because of its content. "Zero Dark Thirty" scored a nomination for Best Picture, but Bigelow was snubbed in the Best Director category at the Academy Awards, putting the overall awards picture of the film in heavy doubt. (The 1989 film "Driving Miss Daisy" was the last Best Picture winner to capture the award without a corresponding Best Director nomination.) It's worth noting, however, that Boal did receive a nomination for Best Original Screenplay.
"Torture is an appalling crime under any circumstances," Clennon wrote in a blog post. "'Zero' never acknowledges that torture is immoral and criminal. It does portray torture as getting results."
"We are outraged that any responsible member of the Academy would use their voting status in AMPAS as a platform to advance their own political agenda," Pascal said in her statement. "This film should be judged free of partisanship. To punish an Artist's right of expression is abhorrent. This community, more than any other, should know how reprehensible that is. While we fully respect everyone's right to express their opinion, this activity is really an affront to the Academy and artistic creative freedom."
For their part, Bigelow, Boal and Pascal haven't been thrown under the bus entirely. CIA director Michael Morell said in a statement that many tactics were used to find bin Laden.
"[T]he truth is that multiple streams of intelligence led CIA analysts to conclude that bin Laden was hiding in Abbottabad," Morell said. "Some came from detainees subjected to enhanced interrogation techniques, but there were many other sources as well."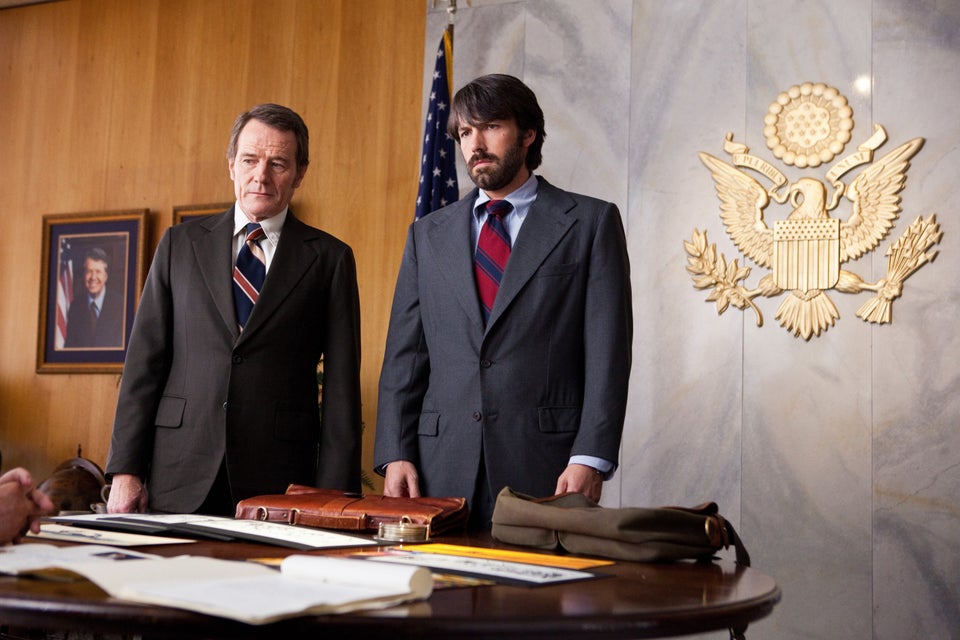 Oscar Nominees 2013
Popular in the Community