"Zero Dark Thirty" is one of the last big Oscar contenders to receive a trailer, but judging from the new teaser, it was worth the wait.
Directed by Kathryn Bigelow from a script by Mark Boal -- the last time these two collaborated was on the Best Picture-winning "The Hurt Locker" -- "Zero Dark Thirty" tells the story of the hunt for Osama Bin Laden, which ended on May 2, 2011 with the terrorist leader's death. As the Washington Post noted at the time of Bin Laden's death, President Obama remarked that, "We got him."
"This is an amazing story about the triumph of will, dedication, and duty," Bigelow wrote to Anthony Breznican of Entertainment Weekly. "[It's] about the real life heroes in the intelligence community who worked behind the scenes day and night on what was perhaps the toughest assignment of their lives. As such, it's a story that needs to be told respectfully."
To that end, the release date of "Zero Dark Thirty" was moved from a pre-election calendar position of October to a post-election slot on Dec. 19. Not that the film hasn't already been a source of controversy: Last year, Republican congressman Peter King raised concerns over whether Bigelow and Boal had received classified information from the Obama administration.
I write to express concern regarding ongoing leaks of classified information regarding sensitive military operations. As reported in a New York Times column on August 6, 2011, Administration officials may have provided filmmakers with details of the raid that successfully killed Usama bin Laden (UBL). According to that report, Sony Pictures Entertainment, Inc. and movie director Kathryn Bigelow received "top-level access to the most classified mission in history" to produce a movie about the raid, due for release in October 2012. Reportedly, a Hollywood filmmaker also attended a CIA ceremony in honor of the team that carried out the raid.
Per Breznican, Bigelow had no comment about the accusations.
Putting aside the controversy, the brief teaser seems to highlight a movie that looks like a combination of "Green Zone" and "The Kingdom," but perhaps with more weight than either put together. (Plus a little more Coach Taylor than in "The Kingdom," which is good news for everyone involved.)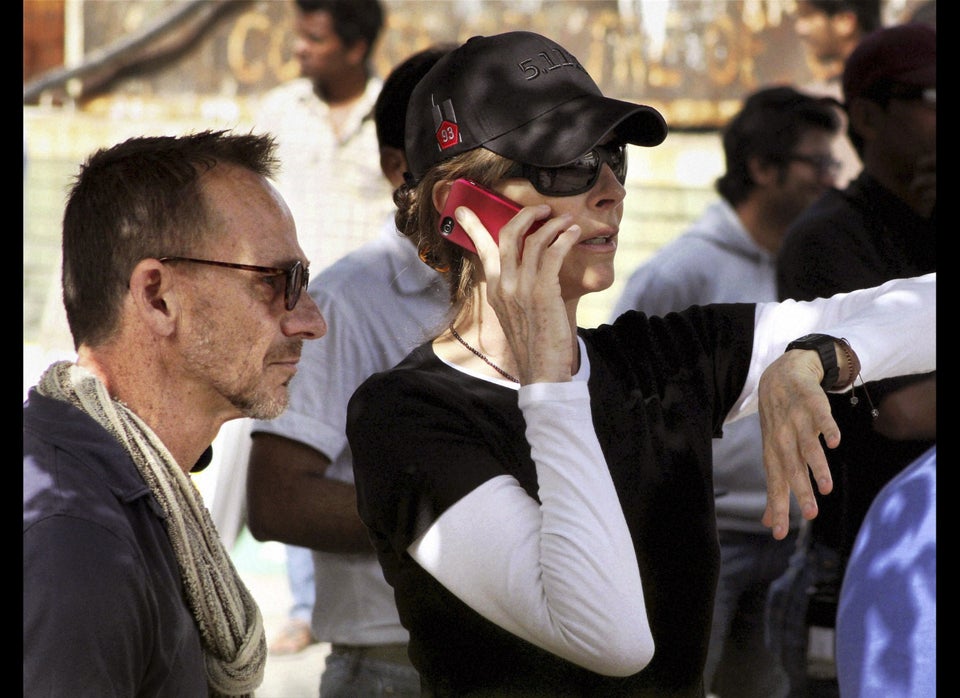 Photos From the 'Zero Dark Thirty' Set