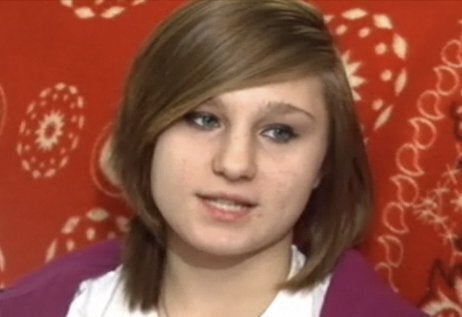 A seventh grader who touched a prescription drug pill while at school has been suspended for a week because of her school's interpretation of their zero-tolerance drug policy.
According to officials at River Valley Middle School in Jeffersonville, Indiana, student Rachel Greer violated their drug policy simply by holding Adderall, an ADHD drug, that a fellow student offered to her and placed in her hand. Despite declining the pill and returning it to her classmate, Greer was in "posession" of a drug and broke the rules, according to a school official.
TV station WAVE 3 interviewed Greer's mother, who warned that her daughter's punishment isn't good policy. "We're teaching our kids if you say no to drugs you're going to get punished, it's not right."
School administrator Marty Bell told WHAS News that Rachel Greer violated school policy by simply being present. Bell faulted the teenager for putting out her hand:
"Someone hands them a pill or a drug or something like that and they say well I said no I didn't participate. Well the act of saying no is not to be there, not to be involved in the handling the you know they didn't have to put their hand out," says Marty Bell of Greater Clark County Schools.

Marty Bell says students and parents have to sign off on their policy so they know the rules.
Jonathan Turley, a law professor at George Washington University, blogged about the incident and the school's zero-tolerance policy:
One of my greatest gripes in these cases is the bizarre interpretations of school officials who cloak draconian and nonsensical actions in quasi-legal rationales.
Popular in the Community