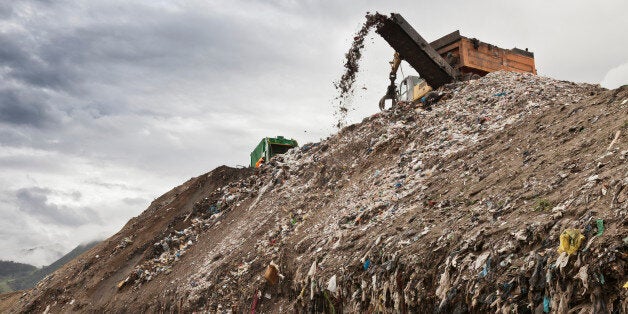 A call to rethink our relationship with the stuff that we use and discard is fundamental to the sustainability agenda.
Making "cities and human settlements inclusive, safe, resilient and sustainable" will prove to be one of the most critically important SDGs of this century. In particular, SDG 11.6 commits us all "by 2030, [to] reduce the adverse per capita environmental impact of cities, including by paying special attention to air quality, municipal and other waste management".
Badly managed municipal solid waste contributes to resource depletion, economic lock-in, air pollution, and public health impacts such as diarrhoea, asthma, dengue fever, and other serious health effects such as cancer. Moreover, cities account for 70% of global greenhouse gas emissions if a consumption-based method is used (that is, accounting for all goods consumed by residents, irrespective from their origin), so a call to rethink our relationship with the stuff that we use and discard is, clearly, fundamental to the sustainability agenda.
Facing up to the waste challenge can hold the key to the transformation of our relationship with resources and provide practical, bottom-up and decentralised strategies for reducing climate pollution, conserving energy and natural resources, and present enormous opportunities for the development of local economies.
Fortunately, the transition towards a more resource-efficient society has already begun: Zero Waste strategies currently implemented around the world by visionary local leaders, recyclers cooperatives, and innovative practitioners, provide some of the necessary building blocks for a 'sustainable city'.
In Europe, the Zero Waste Municipalities network has grown rapidly and it now counts on more than 350 members and municipalities in more than 7 EU countries. The keys for success have proven to be a combination of strong political will, community leadership and engagement, and a locally-adapted strategy.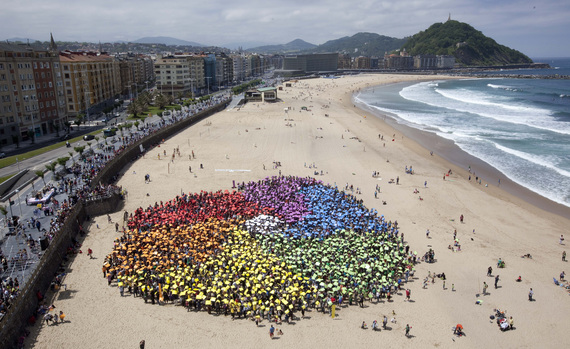 Zero waste is both a goal and a plan of action. The goal is to ensure resource recovery and protect scarce natural resources by progressively minimising and ultimately ending waste disposal in incinerators, cement plants, dumps, and landfills. Experience shows that these costly end-of-pipe options do not address the underlying problems with the throw-away society, lead to the destruction of resources, and create issues regarding the disposal of the considerable and often highly toxic ash that remains, air pollution, and the destruction of livelihoods in local recycling economies.
The plan encompasses people-led programs for waste reduction, reuse and repair programs, composting, recycling, changes in consumption habits, redesign and toxic-free production. Being rooted in community participation, zero waste policies are both far-sighted and inclusive, they pave the way toward sustainable waste management systems that work for both communities and the environment. Ultimately, zero waste is a revolution in the relationship between waste and people, a new way of thinking that aims to safeguard the health and improve the lives of everyone who produces, handles, works with, or is affected by waste--in other words, all of us.

Cities engaging in raising their mark on sustainability can look at the innovative experiences around the world that today are already making real progress towards compliance with the SDGs for urban sustainability: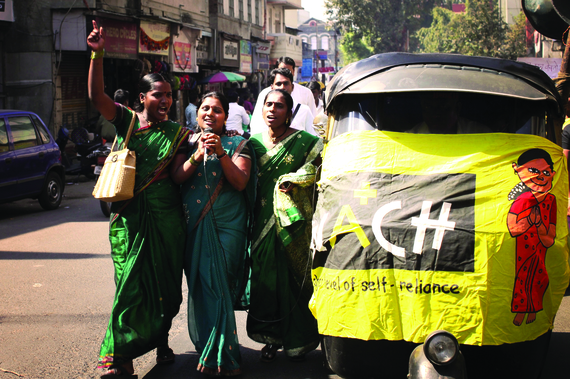 These experiences show that solving the waste problem in line with the creation of sustainable cities requires more than technical fixes: it is part of a larger web of decisions about health, equity, power, poverty, and development, including policy decisions and governance.
At its heart, how cities deal with the stuff its residents make, use and discard, will determine the effectiveness of strategies for climate mitigation, clean air, clean water, clean energy, healthy food, healthy people, healthy wildlife, and the availability of resources for future generations.
These are the kind of commitments that we need to be making for a truly sustainable city to be achieved. That is, zero waste strategies are essential if we are serious about the creation and development of sustainable cities.
This post is part of a series produced by The Huffington Post to mark the occasion of the one-year anniversary of the adoption of the Sustainable Development Goals (SDGs, or, officially, "Transforming Our World: the 2030 Agenda for Sustainable Development"). The SDGs represent an historic agreement -- a wide-ranging roadmap to sustainability covering 17 goals and 169 targets -- but stakeholders must also be held accountable for their commitments. To see all the posts in the series, visit here.
Support HuffPost
The Stakes Have Never Been Higher
Related
Popular in the Community