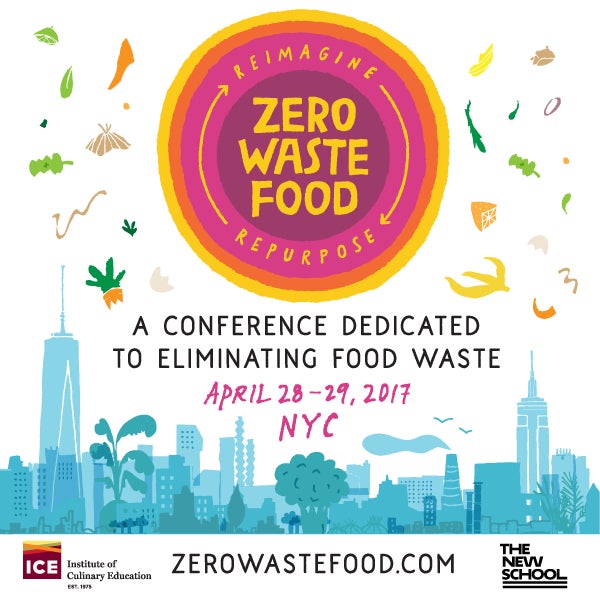 Visiting any supermarket is enough to realize that in our post-industrial society food has become increasingly accessible, cheap, and convenient. At the same time, and maybe reflecting that ubiquity, huge amounts of food go to waste daily for the most disparate reasons: inefficiencies in distribution, lack of clarity in expiration dates and other packaging information, as well as excessive (and frequently subsidized) production that risks to pull down crop prices. Above all, our lack of care in shopping, storing, and making sure to use the food we buy greatly contributes to food waste, even when food insecurity is on the rise in our communities. It's easier to fill our shopping carts and our fridges once a week than shopping more frequently, even if this implies less planning for meals and the effective consumption of what we buy. These jarring contradictions at the public and private levels easily make the news, often appearing too big to be dealt with.
However, things may be changing. Over the past few years, food waste reduction has turned into one of the main focuses for what has been hailed as the emerging food movement: a diverse and often uncoordinated ensemble of people, organizations, and initiatives aiming at changing the food system. These issues feel even more urgent in the current political climate, when what we eat seems threatened by business deregulation, the long reach of transnational agribusinesses, as well as the disregard for food safety, environmental protection, and the threats from climate change.
The two-day conference, Zero Waste Food: Reimagine and Repurpose, organized by The New School food studies program and the Institute of Culinary Education, wants to draw attention not just to the damaging aspects of food waste, but above all to what can be done to mitigate it. To do that, academics, entrepreneurs, food business experts, culinary professionals, designers, and representatives of public institutions will gather to discuss the various aspects of food waste and their experiences in addressing them.
The panels in the morning of April 28 will concentrate on reimagining professional kitchens and whole supply chains in order to minimize waste. In his keynote address Massimo Bottura, one of the most renowned chefs worldwide, will share his experience in creating and sustaining community kitchens that, by taking advantage of unused food, promote the values of art and beauty, while encouraging solidarity within local communities and acknowledging the human dignity of the food insecure population. The panels in the second morning, on April 29, will look at various solutions to repurpose not only existing food waste, but also spaces and material to turn them into resources.
The afternoons of both days will be dedicated to culinary demos and hands-on cooking sessions that will develop the themes discussed in the morning into actual culinary experiences and techniques. As we have already argued, we believe that chefs and other food professionals can play a crucial role in drawing attention to food waste and finding effective solutions.
The premise for the two-day conference is that we need to shape a food system where nothing goes to waste and materials are constantly repurposed, where the by-products of a supply chain are not discarded, but rather become inputs and resources for other productions. In other words, the conference will explore how the food system can embody the principles of circular economy to generate concrete and politically viable interventions. As we reflect on waste, it becomes evident that to find solutions we need to look holistically at the whole food system, rather than just at specific aspects. And when we concentrate on particular problems to devise solutions, we need to frame them in ways that connect them with the rest of the food system. This requires a change of approach and attitude among all parties involved, with increased dialogue and collaboration across disciplines, occupations, and institutions. We hope the Zero Waste Food conference will mark another step in this direction.
Related
Popular in the Community