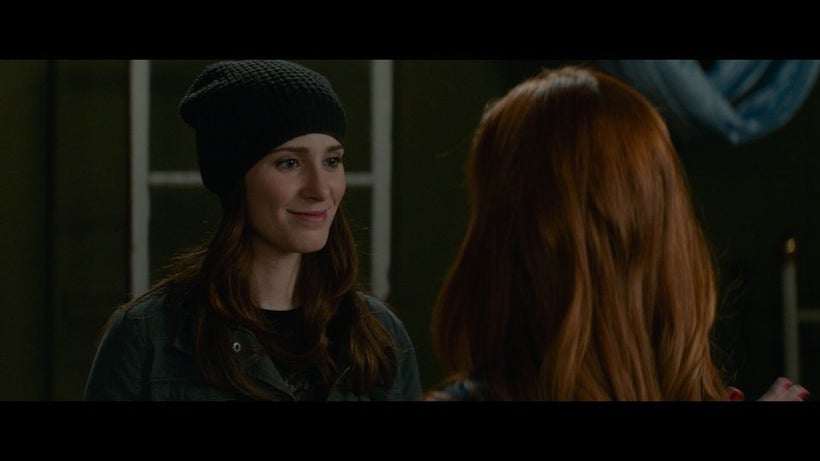 There are plenty of reasons to love Colorado in the fall— alternating days of warm and cool, gorgeous fiery sunsets and the sweet smell of leaves crunching under your feet- but the coolest, sweetest, fiery thing that blows into town this season is the Denver Film Festival. Celebrating its 40th year, this international cinematic celebration is a mind-altering journey of story, screening 266 films over twelve days.
Crafting my festival experience is an autumn ritual; poring over the paper program, circling my favorites, rating them on a need-to-see basis, and fitting them into a doable schedule. With a myriad of movies, parties and receptions, I've learned to dive in and pace myself like a long-distance swimmer… of the English Channel.
One week in, here are some of my favorites: Colorado makes a big splash this year with films, filmmakers and familiar places/faces. Walden: Life in the Woods is a magical Thoreau-infused yarn for the modern world, beautifully rendered and philosophical. Director, Alex Harvey, braids three stories of yearning for what is most authentic in life, in the natural, and within the self. I thoroughly enjoyed indie rom com, People You May Know, which explores the search for connection in a world of spin and social media. Actor/comedian, Nick Thune, plays the introverted Jed to Halston Sage's Pygmalion social (media) experiment, but the heart of the story lies in the elegant relationship between Jed and his long-lost prom date, Franky, played to perfection by Kaily Smith Westbrook. Westbrook and Thune skillfully avoid the traps of the genre by keeping it more real than romantic, which pays off.
My favorite among a great group of Colorado shorts is a very compelling Mrs. Drake, a psychological thriller that grabs you from the first frame. Rachel Fowler gives a raw and relatable performance as a mother whose love is tried by a high-maintenance son. Gabra Zackman brings a stillness to her portrayal of the trusted teacher who should not be trusted that will send shivers down every parent's spine.
There are lovely surprises on the film fest journey- the French flick, Corniche Kennedy, a Sam Hoffman's new comedy, Humor Me- and gripping documentaries. My standouts have been 32 Pills: My Sister's Suicide, the gorgeous Liyana, a love letter from Colorado filmmakers Aaron and Amanda Kopp to a group of orphans in Swaziland.
There's plenty more to see as we swing into closing weekend, and quite a few films still on my list- Thirst Street, Moving Parts, Jon Benet's Tricycle, California Dreams, Home Truth- along with Red Carpet events including the Aaron Sorkin feature, Molly's Game, Martin Mcdonagh's Three Billboards Outside Ebbing, Missouri, and the closing night feature, I, Tonya, starring Margot Robbie as Tonya Harding... I gotta see this.
For all the glamour, glitz and grit of the Denver Film Festival, the true star is the community of friends, filmmakers and film lovers that gets the "Best" Award.
Calling all HuffPost superfans!
Sign up for membership to become a founding member and help shape HuffPost's next chapter
This post was published on the now-closed HuffPost Contributor platform. Contributors control their own work and posted freely to our site. If you need to flag this entry as abusive,
send us an email
.