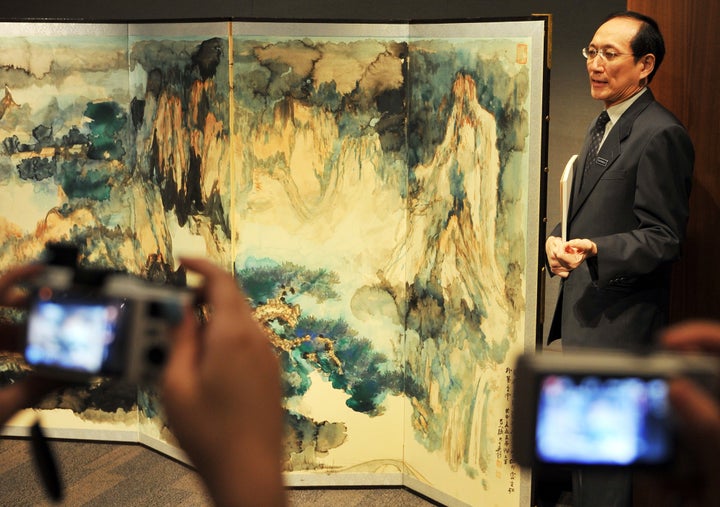 Chinese artist Zhang Daqian has knocked Picasso from a very high pedestal.
The artist generated $506.7 million from auctions in 2011 alone. Close behind the best-seller was another Chinese artist, Qi Baishi. Warhol was third ($324.8 million) and Picasso ($311.6 million) -- the former top seller -- took fourth. Another Chinese artist, Xu Beihong rounded out the top five with $212.9 million in sales.
Artinfo reports that it's been a steady and expected climb for the Chinese artists, as the biggest purses in the art world looked east after financial collapses in multiple western markets. The Chinese art market is the largest in the world, and many Chinese collectors have turned to their nation's own modern masters.
Zhang lived from 1899 to 1983 and Qi Baishi lived from 1864-1957. Some of Zhang's pieces have sold for tens of millions, including a $14.77 million study of the alps, while Qi Baishi's "A Long Life, a Peaceful World" sold for an astounding $65 million in 2011. Artinfo notes that only the volume of work separated Zhang from Qi, as the former was known for his effortless ability to copy the style of any famous Chinese painter.
Picasso had topped the list 13 times in the past 14 years, according to Artprice, a French research organization that tracks auction sales by artist.
Though we're sad to see Picasso get bumped, we also understand the world is quickly changing. What do you think of the meteoric rise of the Chinese art market?
Popular in the Community