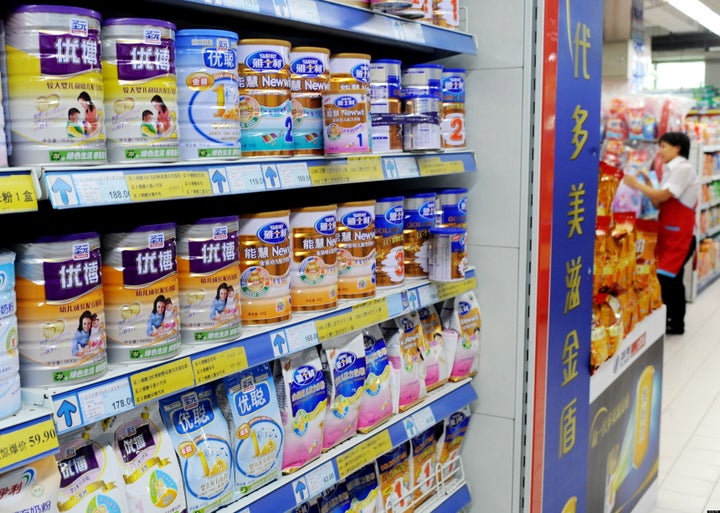 Mystery over the whereabouts of a grieving Chinese father believed to have been freed from jail after protesting 2008's tainted milk scandal continues to swirl.
According to the Australian, Zhao Lianhai, whose 5-year-old son was one of 300,000 Chinese children made ill after drinking infant formula milk laced with the industrial chemical melamine, was sentenced to two and a half years in jail for inciting social disorder by Beijing's Daxing District People's Court Nov. 11. He had reportedly been arrested after campaigning on behalf of parents of those killed or made ill by the tainted milk products.
A blog posting written in the 38-year-old Zhao's name said he had been released out of concern for his health and wanted to be left alone. "I recognize the punishment handed down to me by the judicial departments, and I hope that people won't bring up this subject much with us now," Radio Free Asia (RFA) quotes the message as reading. "I support and thank the government and thank the [Communist] Party and I feel deeply sorry for the remarks I made against the government in the past."
Though Zhao had previously vowed to fight his conviction, fellow activists believe the post may have been written by another party. "We haven't seen him, alive or dead," Jiang Yalin, a fellow activist and head of the civic group Kidney Stone Babies, is quoted by RFA as saying. "Under such circumstances we have no way to confirm whether it is genuine or fake." Hong Kong pro-democracy lawmaker Albert Ho echoed those sentiments. "I think the authorities are probably bowing to pressure from the outside world in approving medical parole," he said.
Neither Zhao nor his wife Li Xuemei could be reached to confirm the note, while an officer who answered the phone at the Daxing detention center in Beijing declined to comment, according to reports.
REAL LIFE. REAL NEWS. REAL VOICES.
Help us tell more of the stories that matter from voices that too often remain unheard.