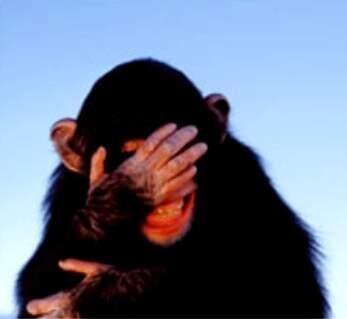 Zhora, a chimp in a Russian zoo, has become addicted to smoking and an alcoholic after visitors gave him too many "treats."
"We asked visitors not to give him [alcohol and cigarettes], but it was all in vain," the deputy head of Rostov zoo, Nadezhda Yeutushenko, said. Yeutushenko told Russian press that Zhora was kept behind three rows of fences, but visitors still managed to throw him alcohol and cigarettes.
Zoo workers blamed visitors for Zhora's vices. "People laugh when they see an animal drinking [alcohol] and smoking," they said, "but vicious habits damage [the animal's] health, and many do not understand this."
Related
Popular in the Community