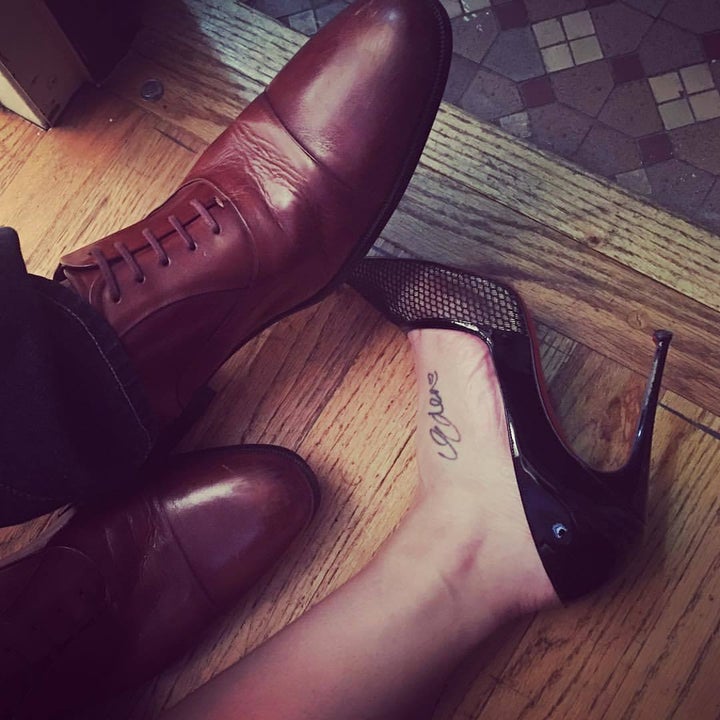 In the Summer of 1996 a visually eclectic group of women told the world what they wanted. What they really, really wanted. And yet twenty years later, it still appears that the male species who want to date these women are still exceedingly confused about what us girls want. What we really, really want (last time- I promise).
When we encounter someone we like, all kinds of things happen to our body. If you are a confident alpha male perhaps your palms begin to sweat and your heart pounds in angst of being in this unknown territory. As an intelligent female you start to over analyze every single detail for every second of the day, and your girl power, self worth and any rationality is unaccounted for. These foreign feelings often result in two people living and behaving in a grey area, with neither one of them unsure of how to escape the unfamiliar land in spite of being like minded and pretty bloody perfect for each other.
The way to escape these uncomfortable feelings is through communication and being clear about what you want. What you… truly desire (caught myself in the nick of time!).
As a confident female with spunk, sass and a big heart it has taken many dating disasters- some of them catastrophic, to figure out what I want.
On a recent date that was rolling down hill faster than some Gloucester cheese, I was prompted to exit abruptly with a lame excuse at 9:30pm of "I have to get to the Post Office!", when the man opposite me asked with utter sincerity; "How come you don't advertise how big your boobs are?". Needless to say, I paid for my half of the date, left with the wrong umbrella and made the decision then and there to get what I want and not settle for anything less.
You see us girls want the guys that don't really care what size 'over-the-shoulder-boulder-holder' we are wearing. After all gravity is a constant battle and no matter what Elphaba sings, there may come a time where we are no longer defying gravity.
The way to our hearts is by seeing through our facebook facades and instagram posts, and figuring out that we all yearn to be admired for our wit, ambition and ability to do anything we set our minds to.
We want the guy that's going to bring us that particular thai soup from Queens, which we are so craving when we are sick. And we love the man that surprises us with tickets to Las Vegas when we are so desperate in need of a weekend of R&R. Or the guy who throws us a secret birthday party and has made such an effort to get with our friends the past few years, so he really pulls it off.
The dude that will still find beauty in us when the pictures we have painted of ourselves change canvases and for the first time you see us without makeup, use of a hair brush for four days and discover us wearing a unicorn onesie.
We love when the hot vet we have been seeing comes to our rescue within seconds of hearing our pug is sick from eating marijuana off the street for the third time.
We long to be with the guy that holds doors open and wishes us good luck on a new job opportunity.
The man who makes time for us in spite of being incredibly busy or out of the country (he'll even skype you at 4am his time just to congratulate you on a sold out show).
We want to be with the guy that realizes we haven't text in a while because we want you to miss us, and for that void to provoke an onslaught of texts containing silly memes to yet again win back our affections.
We hope to cheer our man on when he's participating in his upteenth triathalon because we know how important it is to them. And we dream of that sweaty embrace when you cross the finish line.
We want to fall in love with the man who promises to hold our hair back if we vomit after one more shot on our first date.
Lastly, it's not diamonds, flowers or reservations at Eleven Madison Park that we want more than anything from you men. But it's the ability to make us laugh. Tittering- great, may keep us around for a couple more dates. However if you make our sides hurt and bellies ache from matching our sense of humour- we will fall madly and head over heels in love with you. No man will ever be able to steal us away.
This may sound needy and a lot to hope for. But I know these kind of men exist. I have encountered these chivalrous actions first hand. I have sat drinking tea or gin (sometimes both) and listened to these stories from my beautiful and wonderful friends when I asked them how they 'chose' their life partners.
There are men out there who are willing and who want to be our best friends. Men who have their acts and shit together, who won't waste our time.
So girls, use the power and be clear to your wannabe.
And as for you men reading this, if these are the things you are willing to do for us- we promise to always repay you with a zig-a-zig-ah.