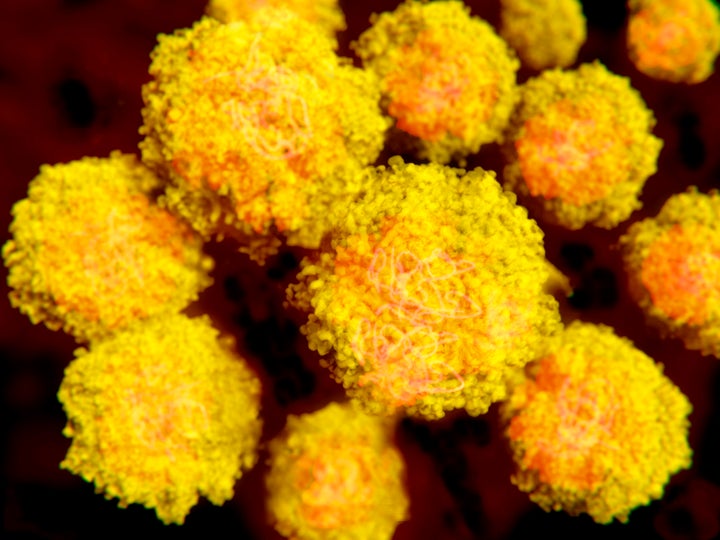 As a disease, Zika virus caught the world's doctors and scientists off-guard. It appears to cause severe harm in a variety of different ways, including birth defects and neurological disorders, yet the symptoms are mild or negligible for most people who contract it. It can be passed both from mother to fetus and through sex -- a first in the realm of mosquito-borne diseases. Finally, despite the fact that Zika virus has been around since 1947, it has only inflicted widespread injury in the current 2015-2016 outbreak, centered mostly in Latin America and the Caribbean.
That final aspect of Zika virus is what's most intriguing to scientists like Stephanie Valderramos, co-author of a new study on the way Zika virus has mutated over time and across different host species.Valderramos and her colleagues have found that the virus is extremely good at mutating, and the way the disease has changed over the decades may help explain how it's been able to seriously hurt some people who get it.
This research, published in the journal Cell Host and Microbe, may also play a preliminary role in broadening our understanding of how the virus is transmitted. According to Valderramos, mosquitoes may not even be the primary mode of Zika virus transmission in this current outbreak.
"The fundamental question I think everyone wants to know is, how has this virus that has been around for almost 70 years not really caused such clinical problems until the past two years?" said Valderramos, a clinical research fellow in obstetrics and gynecology at UCLA.
In the hope of further understanding Zika's spread, Valderramos and her team traced the virus' genetic makeup over several decades, countries and organisms, using samples from both humans and mosquitoes. They hope to one day determine if a constellation of diseases and syndromes, from the birth defect microcephaly to the autoimmune disorders Guillain-Barré Syndrome and acute disseminated encephalomyelitis, can be attributed to genetic mutations in the virus itself. The mutations could also one day clue scientists in on how the virus has managed to spread so fast within the past two years, after only sporadically popping up in handfuls of people since its discovery in 1947.
"The Zika virus isolated from mosquitoes has different genetic sequencing than any strain isolated from human beings."
The team, made up of researchers from both UCLA and the Chinese Academy of Medical Sciences and Peking Union Medical College in Beijing, analyzed 41 different strains of Zika in samples drawn from people, mosquitoes and monkeys.
Most significantly, they found that there were substantial genetic differences in the viruses taken from human and mosquito blood samples. The Zika virus isolated from mosquitoes has different genetic sequencing than any strain isolated from human beings.
The research team did not investigate why this might be. Valderramos says the explanation could be purely methodological; her team, and scientists before her, have not sampled enough mosquitoes to have a comprehensive picture of all the possible Zika virus strains in the world. Sampling could also be biased; Zika was previously primarily thought of as a mosquito-borne virus with little clinical consequence for people, so scientists had not been sampling the insects with an eye toward matching them up with human strains.
Another possibility could be that the virus has mutated to the point where mosquitoes may play a smaller role -- and sexual transmission plays a bigger one -- than previously thought. Indeed, the study notes that other researchers were unable to detect Zika virus in any mosquitoes during a 2007 outbreak in Micronesia, despite widespread "active surveillance."
While Valderramos concedes that mosquitos are "probably" the main mode of transmission, as most scientists around the world agree, the mismatch in virus strains between mosquitoes and humans hints at a remote possibility that other modes of transmission may be more dominant in this current outbreak.
"It raises the questions of whether or not mosquitos are necessarily the primary mode of transmission," said Valderramos. "Since it's now shown to be transmitted other ways, we scientifically need to broaden our thinking and not make assumptions about that."
Other findings include the fact that current Zika strains found in humans are more genetically similar to a 1966 Malaysian strain compared to a 1968 Nigerian strain. This could mean that recent outbreaks are descended from an "Asian lineage" of the virus.
Zika virus prevention is about more than mosquito control
The U.S. Centers for Disease Control and Prevention concluded last week that the totality of evidence indicates that Zika virus can cause microcephaly and other severe birth defects in babies whose mothers contract the disease during pregnancy.
The CDC's new scientific clarity allows health officials to be more direct about communicating with the public about the risk of Zika virus as mosquito season approaches in the U.S., but analyses like Valderramos', as well as the growing evidence that Zika virus can be easily spread through both vaginal and anal intercourse, suggests that public health warnings are going to have to cover a lot more than just mosquito bite prevention.
"Zika virus has definitely changed the paradigm of how we think about... viruses that are transmitted by mosquitos," Valderramos concluded. "There's other viruses that are transmitted sexually and there's other viruses that are transmitted from mother to fetus. But this is the first [mosquito-borne] virus that has been able to be transmitted in so many different ways."
Before You Go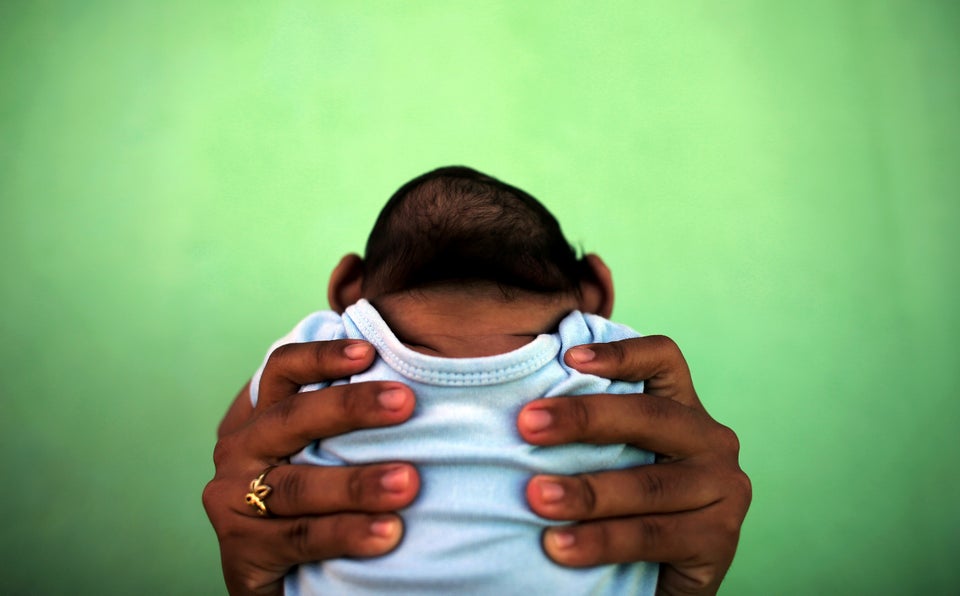 Zika Virus In Brazil