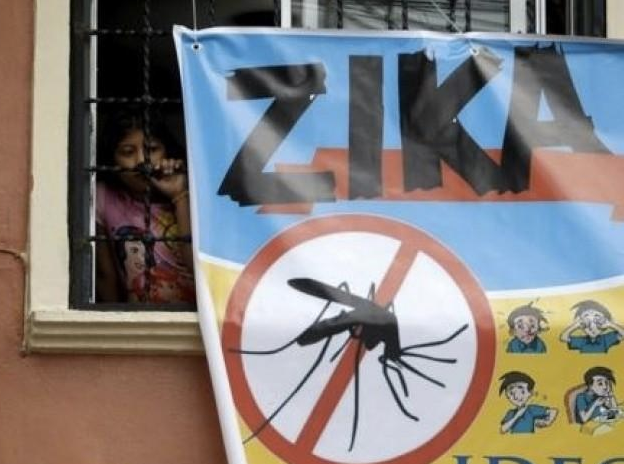 Zika. The scariest four-letter word for any Olympic athlete in 2016. Some experts demanded that the Olympics be postponed. Several athletes didn't wait around for the experts to take action. They just stayed home to avoid the threat. Now that the Olympics are coming to an end, it seems there were more bikinis on the beach than mosquitos in the air.
But what about Olympic fever? That spread like wildfire. Shaunae Miller dove to win gold in the 400m. Team Refugee athlete Yusra Mardini won her 100m butterfly heat. Puerto Rico, Singapore, Fiji and Kosovo recorded their first ever medal wins. Michael Phelps added to his gold medal count. He now has more gold medals than any other athlete, and there are only 38 countries in the world that have more. Simone Manuel became the first African-American woman to win an individual gold medal in swimming (and set an Olympic time record in the process).
Actually, the fever isn't really threatening the athletes, either. It something that all of us catch, as we sit on our couches and become inspired and full of pride.
A few years back, the International Olympic Committee (IOC) highlighted a real threat for athletes. Unfortunately, it didn't get as much attention as Zika, which is surprising, because it is much deadlier.
It is sudden cardiac arrest.
The IOC recommended that all athletes under the age of 35 receive regular medical screening for heart trouble. To my knowledge, U.S. Rowing and Volleyball have implemented heart screening programs. Please comment below if you know of others.
On its face, this recommendation makes complete sense.
A typical person's heart beats 100,000 times each day. It pumps 2,000 gallons of blood through 60,000 miles of blood vessels. And, it never stops (until the end, of course). So, if you live to be 78 years old, your heart will beat 2,847,000,000 times. What other muscle, electronic device or piece of machinery works that hard?
Now, imagine that you are an elite athlete competing in the Olympics. How hard will your heart work as you train and compete in the Individual 400 Medley or 400 Meter Hurdles?
Doesn't it make sense to check that heart? Do you think a NASCAR driver would ever race without checking the engine of the car? Come to think of it, can you even renew the annual registration on your vehicle without getting the engine checked?
Hui, captain of the Chinese volleyball team, is playing in her first Olympic competition after undergoing heart surgery nine months ago. The team is playing in the semifinals.
Bertko is rowing for the United States after being treated for Long QT Syndrome and then treated for atrial fibrillation. She reached the semifinals.
Kyle Chalmers, won gold this year for Australia in the 100 men's freestyle, despite his heart arrhythmia. Kyle had surgery to correct his condition.
Dana Vollmer, a five time Olympic gold medalist and friend of Simon's Fund, has been very public about her early diagnoses of Long QT Syndrome. Her mother used to sit poolside with an automated external defibrillator, just in case.
Unfortunately, not every story's ending is quite so good. Michael Rogers, four-time Olympic cyclist, retired earlier this year after discovering a heart condition. Tragically, Chloe Waddell, a British Olympic hopeful, didn't get the chance to swim in Rio. She collapsed and died from cardiac arrest.
There is documented proof that heart screening programs for athletes work. The University of Pittsburgh football team just announced that their mandatory heart screening program discovered life threatening heart conditions in two players. They have been screening their team for twelve years. Approximately 1,320 players have been screened. The best scenario is that Pitt just saved the lives of two of their players. The worst scenario is that these two students will have a better quality of life having detected and treated their heart conditions early. I think that's called prevention.
We expect so much from our athletes. Before we ask them to train, strain, compete and endure, let's ensure that their bodies are prepared and they are protected from real threats. We owe that to our children.
Related
Popular in the Community