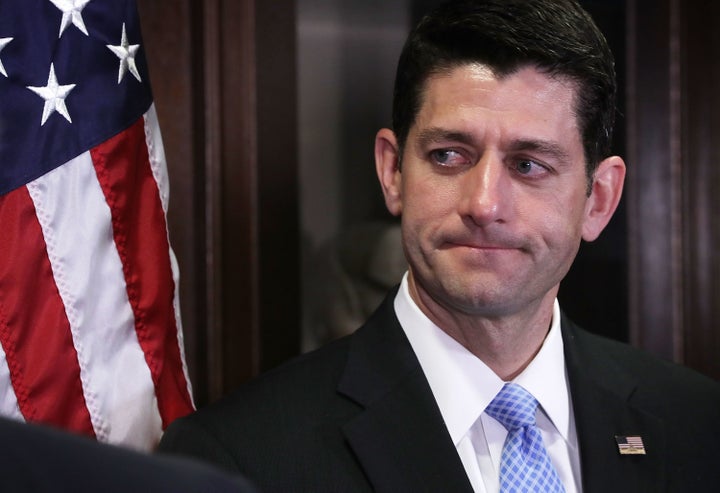 WASHINGTON -- Congress has so far failed to pass emergency funding to deal with the looming threat of the Zika virus, but the House passed a bill Tuesday that would use the mosquito-borne disease as a justification for rolling back clean water rules.
The measure, recently renamed the Zika Vector Control Act, was first proposed in 2011 after court cases forced the Environmental Protection Agency to treat pesticides as pollution under the Clean Water Act when they're sprayed in or near water.
People in the pesticide industry said this was duplicative, although the court ruling specifically said that the broader pesticide permit fails to take into account whether or not a specific body of water is already polluted by the pesticide in question, which is the purview of the Clean Water Act.
The 2011 bill that offered to roll back the new water protections, dubbed the Reducing Regulatory Burdens Act, passed the House but never made it out of the Senate.
The legislation that passed in the House Tuesday is nearly identical, except it has a sunset date of 2018.
That prompted mockery from Democrats who opposed the measure.
"What it should be called, perhaps, is the Pesticide Trojan Horse Act, which would be a more apt name for what this bill actually does," said Rep. Jared Polis (D-Colo.) during a floor debate.
While eliminating the clean water protections would make life easier for mosquito sprayers in some respects, environmental advocates say the restrictions on spraying are entirely irrelevant to a potential Zika outbreak for several reasons.
First among them is that if one particular pesticide has polluted a certain lake or stream, there are other options, said Mae Wu, a policy expert with the Natural Resources Defense Council.
"You can use other ones, so you can still tackle the problem you're trying to tackle," Wu said.
On top of that, the clean water regulations apply only to areas larger than 6,400 acres. And if there is an outbreak, the rules specify that mosquito control authorities can act immediately, and get any needed permits after the fact.
"If you want to spray for Zika, you can actually spray first," Wu said.
Still, House Republicans, who have voted to pass only about a third of the money that the White House wants for Zika control, argued that not relaxing the clean water rules would endanger America.
"We get one bite at this apple. We get one bite at Zika control," said Rep. Rob Woodall (R-Ga.). "We get one bite at making this a public health risk that does not balloon here in the United States of America. This bill gives us an opportunity to put our best foot forward."
Similarly, the office of House Speaker Paul Ryan (R-Wis.) posted a statement arguing that "onerous new EPA regulations have completely hamstrung mosquito control activities."
The bill passed 258-156 Tuesday afternoon, with 23 Democrats voting aye.
Some House Democrats tried to counter by offering an alternative that would instead fight Zika by funding the $1.9 billion request the Obama administration made in February. That ploy failed.
It's not clear whether the Senate will take up the measure, since it could be blocked there by Democrats.
Left unaddressed is how and when Congress will get around to responding to a disease that causes microcephaly in developing fetuses, among other ailments. So far, some 300 pregnant women in the U.S. who contracted the disease abroad or through sexual contact are being monitored for the health effects.
The House has passed a $622 million funding bill that depends on taking money from Ebola research, and there is no standalone companion measure to that legislation in the Senate.
Asked Tuesday what the path forward is on combating the virus, Senate Majority Leader Mitch McConnell (R-Ky.) offered no specifics, but said it was a priority to pass something quickly.
"We're negotiating the Zika package as we speak, and we'll let you know how it comes out," McConnell said.
Senate Minority Leader Harry Reid (D-Nev.) countered that Congress shouldn't be going on another vacation at the end of the week if it can get the Zika funding passed.
"We shouldn't leave town for Memorial Day recess unless we get money for the Zika crisis facing America," Reid told reporters. "Under the present program we're not going to get any money for Zika, at our very best, until sometime this fall. That will be a time when lot of mosquitoes are leaving town."
The pesticide bill is not the first attempt by the GOP to leverage the Zika crisis for other purposes. Last week, Republicans tied the Zika issue to a Senate bill that included a rollback of trucking safety rules. And Sen. John Cornyn (R-Texas) tried to extract cuts to Obamacare in return for passing Zika funding.
Popular in the Community