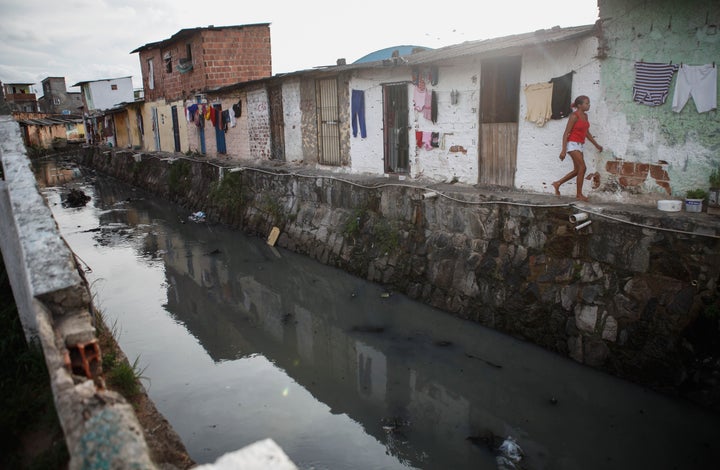 On Wednesday, the U.S. Centers for Disease Control and Prevention confirmed the first case of sexually transmitted Zika virus in the United States, in Dallas County, Texas. The patient -- who contracted the virus from a sexual partner who had recently visited a Zika-afflicted country -- marks the first case of locally acquired Zika in the U.S.
The virus, which is spread by the Aedes aegypti mosquito, is strongly suspected to be linked to a new wave of microcephaly cases in Brazil. Babies born with the birth defect have smaller heads and brains that aren't fully developed, which can result in life-long developmental problems.
1. Florida's governor declares a health emergency
While there have been no local transmissions so far, Scott said he wanted Florida to be ready in case the disease does start spreading locally. Because of the state's past dengue and chikungunya outbreaks (spread by the same mosquito that carries Zika virus), health officials and experts have pointed out Florida may be at higher risk than other states for a Zika virus outbreak.
2. Sexually transmitted case of Zika in Dallas, Texas, from someone who traveled to Venezuela
3. Hotter temperatures help Zika virus spread more quickly
Weather plays a large role in how Zika virus spreads, because warm temperatures can accelerate a mosquito's life cycle and thus lengthen the amount of time it can carry Zika virus. Hot temps can also make a mosquito hungrier, leading them to bite more people. The Brazilians cities where Zika virus is most widespread also experienced their hottest, driest months to date, notes The Associated Press.
4. Outdoor pesticides may not be enough to stop Zika mosquitos
Traditional U.S. mosquito eradication methods, such as outdoor pesticide use and fogging, might not work for the Aedes aegypti mosquito that carries the Zika virus, according to Reuters.
Instead health experts say that better eradication methods for the Aedes aegypti mosquito include spraying pesticides indoors -- under beds, on walls and in closets -- in addition to regular garbage collection and the use of screens and air conditioning.
5. U.S. Red Cross requests donors wait 28 days to donate blood after visiting a Zika-afflicted area
Potential blood donors who had visited Mexico, the Caribbean, or Central or South America in the past month should delay their blood donation an additional 28 days, the Red Cross requested. Donors who develop Zika-like symptoms in the two weeks following a donation should notify the Red Cross, so workers can quarantine the blood, Reuters reported. The request is the first of its kind for a mosquito-transmitted disease.
There's no known blood test for Zika virus, but the Red Cross stressed that the risk of transmission through blood donation was "extremely low" in the continental United States.
6. Jamaica and Tonga added to the CDC's watch list
The CDC added two new countries -- Jamaica and Tonga -- to its list of destinations with ongoing Zika virus transmission. That makes a total of 30 areas around the world with the local spread of Zika virus, 26 of them in the Americas.
Americans traveling to those countries or territories should cover up with long sleeves, pants and mosquito repellant, warns the CDC, and pregnant women are advised to postpone their trip.


Read more Zika virus coverage: