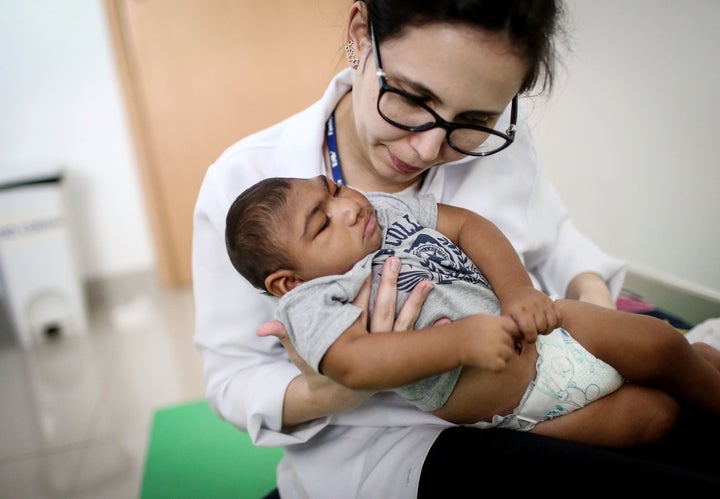 As Zika virus, which is spread by the Aedes aegypti mosquito, continues to dominate the headlines, world leaders and health organizations warned the public about the virus' spread and offered up resources to fight the disease, which is likely linked to a wave of birth defects in Brazil over the past few months.
1. World Health Organization says Zika is "spreading explosively" in the Americas
Four million people could be infected with the virus by the end of 2016, The New York Times reports. Still, experts described the risk of Zika transmission in the United States as very low, because U.S. cities are less crowded than cities in South and Central America, and because the use of window screens and air conditioners in the U.S. is widespread.
2. In the U.S., the southern tips of Florida and Texas are most at risk for Zika-carrying mosquitos
Areas that are hospitable to mosquitos carrying other tropical diseases, such as dengue and chikungunya, are more likely to be affected by the Zika virus, such as the Gulf Coast of Florida and the southern tip of Texas.
3. Concerns about insecticides contributed to a mosquito comeback
The Aedes aegypti mosquito, which is the primary carrier of the Zika virus, dengue fever and chikungunya, was nearly eradicated in the 1970s, but a combination of budget cuts, insecticide concerns and a yellow fever vaccine led to a decrease in mosquito-elimination programs, according to The Associated Press. Today the aggressive insect is thriving in Latin America and the Caribbean.
4. Brazil's 4,000 babies born with microcephaly will need long-term care
Hospitals in Brazil are overwhelmed by the exponential increase in babies born with microcephaly, a birth defect in which babies are born with underdeveloped brains and small heads. The children may suffer from additional ailments, including convulsions, impaired vision and hearing, deformed limbs and severe breathing problems, in a climate where the Brazil public health system is already cash-strapped from budget cuts and a recession.
5. Brazil's president declares war against Zika-carrying mosquitos
"We must wage war against the Aedes aegypti, the vector of dengue, of chikungunya and of Zika," President Dilma Rousseff wrote on Twitter Wednesday.
Read more Zika virus coverage: