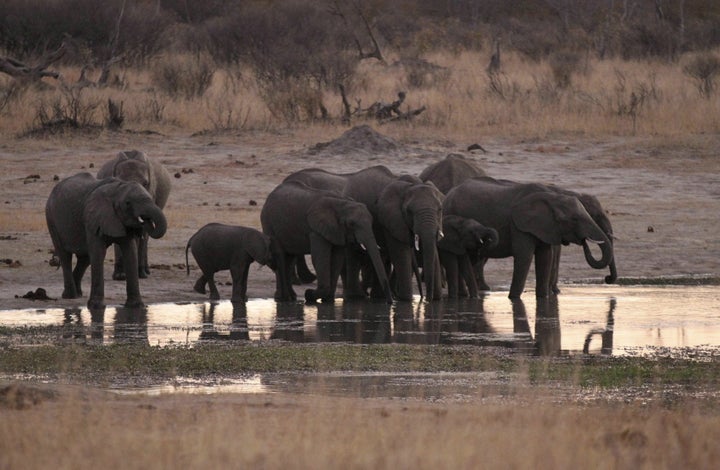 Faced with a massive regional drought, Zimbabwe is putting some of its excess wild animals up for sale. The country's Parks and Wildlife Management Authority said Monday that the move is part of an attempt to preserve resources, Zimbabwean outlet NewsDay reported.
Officials hope proceeds from the sales will benefit the animals that remain in the country's parks, Zimbabwe's environment, water and climate minister, Oppah Muchinguri-Kashiri, told CNN.
Authorities asked bidders to submit information about their property and existing infrastructure and describe how they intend to use the animals they purchase. It's not clear who is eligible to buy the wildlife, but these prerequisites suggest that Zimbabwean officials are trying to ensure the animals are in safe hands once they're sold.
The country's wildlife agency did not mention how many or what type of animals would be sold, or how much they'd be sold for. The number of animals sold will depend on the number of interested and appropriate buyers, Parks and Wildlife Management Authority spokeswoman Caroline Washaya-Moyo told Reuters.
Zimbabwe is currently grappling with its worst drought in 20 years, believed to be a result of the El Niño weather phenomenon. The drought has dried up reservoirs, devastated crops and led to the deaths of tens of thousands of cattle in the country, Agence France-Presse reported earlier this year.
The drought has also left some 4 million people in the country without sufficient food, Zimbabwean daily newspaper The Herald reported in March. The number of hungry families in Zimbabwe has doubled between 2015 and 2016, resulting in the country's worst malnutrition rates in 15 years, UNICEF said.
In February, Zimbabwean President Robert Mugabe declared a state of disaster in rural areas hit hardest by the drought. About 35 percent of households in Zimbabwe struggle with inadequate water supply, exposing children to higher risks of water-borne diseases like diarrhea and cholera, UNICEF noted.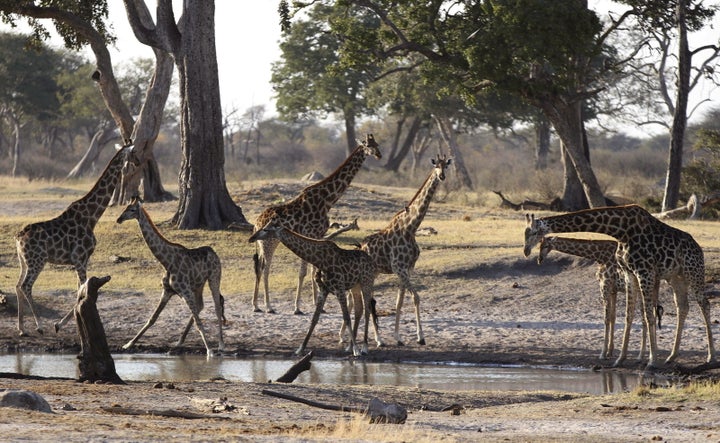 Zimbabwe has been forced to sell off its animals to help combat financial and environmental problems in the past. Over the last few months, the country has been selling dozens of elephants to China to raise money for conservation efforts. Yet some conservationists have criticized the practice as inhumane.
During the drought of 1992, wildlife authorities in Zimbabwe's Gonarezhou National Park were forced to kill -- or "cull" -- thousands of elephants and impalas. They distributed the meat to people in need of sustenance.
Calling all HuffPost superfans!
Sign up for membership to become a founding member and help shape HuffPost's next chapter
BEFORE YOU GO
PHOTO GALLERY
GDT European Wildlife Photographer of the Year 2015