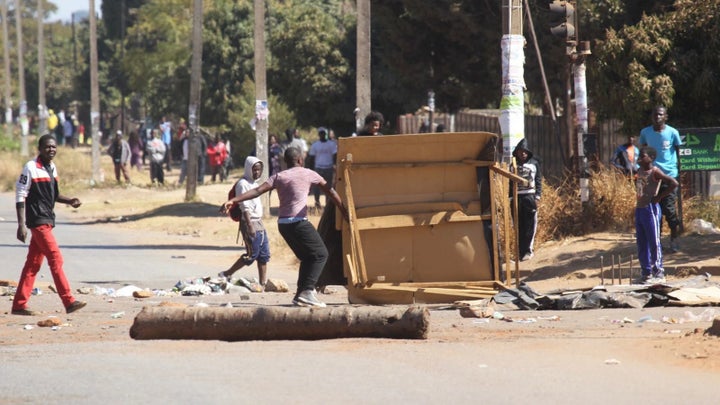 The Zimbabwean government allegedly tried to block WhatsApp on Wednesday (July 6) to stop protesters from mobilizing. If true, the effort did little to stop countrywide demonstrations against a worsening economic situation. Protesters succeeded in shutting down the main cities in what has been the most brazen display of public dissatisfaction in Zimbabwe since the violent contested election of 2008.
Protests were organized on social media using the hashtags #ShutDownZim, #ZimbabweShutdown and #ZimShutDown, according to the independent NewsDay newspaper. Driven by Zimbabwe's youth, the demonstrations are against Zimbabwean president Robert Mugabe, who is 92 years old and has ruled along with the ZanuPF party since independence in 1980.
"This is a sign of economic collapse which has left people with nothing more to sacrifice and nothing to lose," Dumisani Nkomo, spokesman for the Crisis in Zimbabwe Coalition, told AFP. "We are heading towards a tipping point as a country, where citizens will express their pain by any means."
Streets in the capital city of Harare were near deserted, while youth from poorer outskirts of the city blockaded roads, culminating in running battles with the police. In Bulawayo, Zimbabwe's second largest city, images on social media showed plumes of dark smoke above the city. Many also shared pictures of protesters beaten by police.
In an effort to stop word of the strikes spreading, WhatsApp was reportedly blocked throughout the country. At 7am on Wednesday it was impossible to send a WhatsApp message via a mobile network. Soon after, Zimbabweans relying on wifi were also cut off, the African News Agency reported.
In response, Zimbabweans quickly began distributing information on secure VPN services like TunnelBear. By the afternoon, Zimbabweans were tweeting that WhatsApp was again available.
Zimbabwe's minister for information, communication technology, and courier services, Supa Mandiwanzira, denied that the service was blocked. According to the African News Agency, he said his government instead was actually trying to protect services like WhatsApp against pressure from mobile operators, which own the digital pipes through which messaging apps send communications.
Meanwhile, a public notice distributed on social media from the Postal and Telecommunications Regulatory Authority of Zimbabwe (POTRAZ) warned that "…anyone generating, passing on or sharing such abusive and subversive materials which are tantamount to criminal behaviour, will be disconnected and the law will take it's course…perpetrators can easily be identified."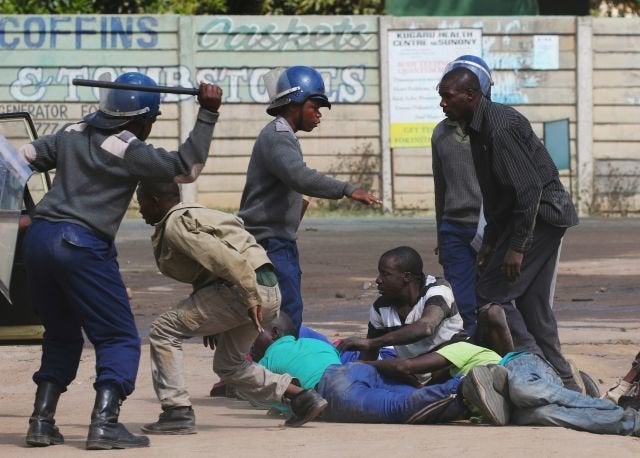 Despite threats, hundreds of arrests and a heavy police presence, the Zimbabwean government has been unable to contain protest action. On Monday, taxi drivers rioted against ubiquitous police roadblocks they say are used to extort them. Teachers, doctors, nurses and other civil servants have refused to work after their salaries were delayed again.
The protests and attempted crackdowns recall the problems of a decade earlier. From 2000 to 2008, Zimbabwe experienced the sharpest GDP contraction in history for a peacetime economy, according to the World Bank. At its worst, Zimbabwe's hyperinflation was so bad that the central bank could not afford the money on which it printed Zimbabwean trillion-dollar notes.
Support HuffPost
The Stakes Have Never Been Higher
Related
Popular in the Community