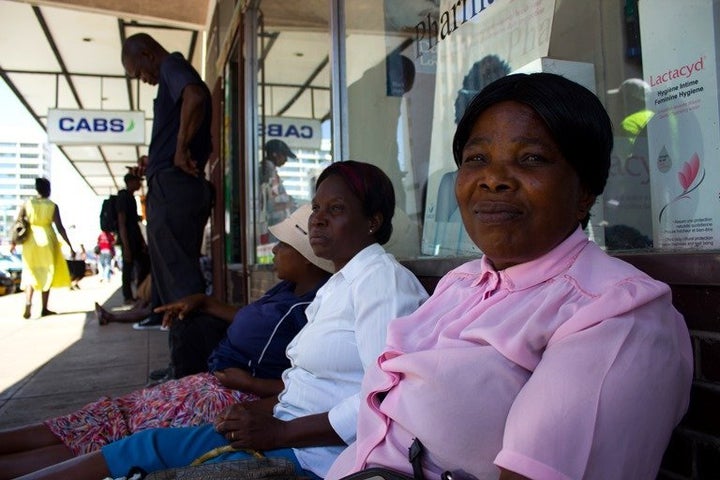 Zimbabwe's recession has seen banks unable to dispense cash and public services suffering from a severe lack of funding. As women skip medical treatments so they can line up for cash, they pay the price with their health.
BULAWAYO, Zimbabwe – Around a dozen people lay on sheets of cardboard on the concrete pavement outside ZB Bank, waiting for daybreak. Some have been there since midnight, others have trickled in, joining the line throughout the early morning. With Zimbabwe in the grip of a cash shortage, waiting hours in line is the only way many people can get hold of their money – and that's if their bank even has any cash to give out.
Close to the front of the line sit three women snuggling their infants, counting the minutes until the bank opens. Anna Mutangamire, 23, often has to leave the house several hours before dawn, bringing her 22-month-old son with her to line up for hard currency.
"My son has a cold so it's not good for him to be out here and I know he's not getting enough sleep," says Mutangamire. "But as a wife, it's my job to come here and wait."
The scene in Zimbabwe's second largest city is repeated across the country, as people battle every day to withdraw their salaries and pensions. Zimbabwe's current money troubles stem from an economic crisis that started 15 years ago, with hyperinflation followed by currency devaluation. After a period of relative stability due to the introduction of foreign currencies in 2009, the economy started building up liquidity problems in 2013. Cash shortages began in March 2016, and Zimbabwe has been in recession since October.
In response, the central bank recently announced the issuance of bond notes, a local currency equivalent to the U.S. dollar, in a bid to address the cash shortages and liquidity crunch. But that has done little to ease the pressure on services such as banking and healthcare. As men look for work to support their families, their wives struggle to get hold of cash to make sure their children are fed and healthy. With clinics and hospitals unable to afford essential drugs or provide for necessary surgeries, it is becoming increasingly harder for women without access to cash to get the healthcare they need.
"Coming to get money feels like a daily job, but I can't eat and I can't drink water because I'll lose my place in the line if I go to the toilet."
At 8 a.m., the bank opens. Siphiwe Esiphakathi, 62, who has been waiting outside since 5 a.m. is disappointed when a clerk announces that, yet again, there is no money available for withdrawals. Still optimistic that the bank might take in enough deposits that day to starting releasing cash again, Esiphakathi finds another place to sit on the pavement. She hopes her bladder control problem won't force her to abandon another long wait.
"It's painful. Coming to get money feels like a daily job, but I can't eat and I can't drink water because I'll lose my place in the line if I go to the toilet. There's a pay toilet a block and a half away, but I have to go often and they are not always clean," she says.
For the retired cleaner, the long waits in the blazing sun bring back memories of the economic crisis that hit the country in the 2000s and led to cash shortages. Back then, the country chose to remedy the problem by printing more money, which caused hyperinflationof more than 230,000,000 percent that was only tamed with the introduction of a multiple currency system. Now Zimbabwe is again in recession and the Ministry of Health has reportedly received a fraction of its allocated $300 million budget.
These days, public clinics and hospitals frequently suspend elective surgeries, including cesarean sections, due to shortages of pain-relieving drugs such as pethidine and morphine. Violah Chideme, spokeswoman for the Women's Coalition of Zimbabwe, says if the haphazard drug supplies persist, it could have drastic consequences for the health of pregnant women and mothers.
"If women have birth complications and are in need of unavailable emergency services, it greatly increases the risk of maternal or child mortality," she says.
"Shortages in urban hospitals may also strain services in rural mission hospitals, as more women could end up going [to rural clinics] to access services. But these mission hospitals are not always able to cater to increased demand."
During the worst years of Zimbabwe's previous economic crisis, the maternal mortality rate was one of the highest in Africa at 960 per 100,000 live births. Since the stabilization of the economy, that number has fallen significantly, to at least 614 per 100,000. But Zimbabwe still ranks among the top five countries globally with the highest rate of HIV infections. And statistics from the Ministry of Health and Child Care show that 62 percent of 1.5 million people living with HIV in Zimbabwe are women.
According to Chideme, the spread of HIV is one of the hidden health consequences of the cash crisis, "as some women might end up engaging in prostitution so as to get quick cash, placing them at high risk of contracting HIV and other STIs [sexually transmitted infections]," she says.
Antiretroviral (ARV) drugs are free at government institutions, but supply is irregular and patients don't always come for treatment. Aletta Sigauke, a nurse at a council-run clinic in Bulawayo, says patients often miss their daily ARV pill collection because they are waiting in long lines for cash. Skipping dosages can be risky, she says, particularly for those in the third stage of treatment.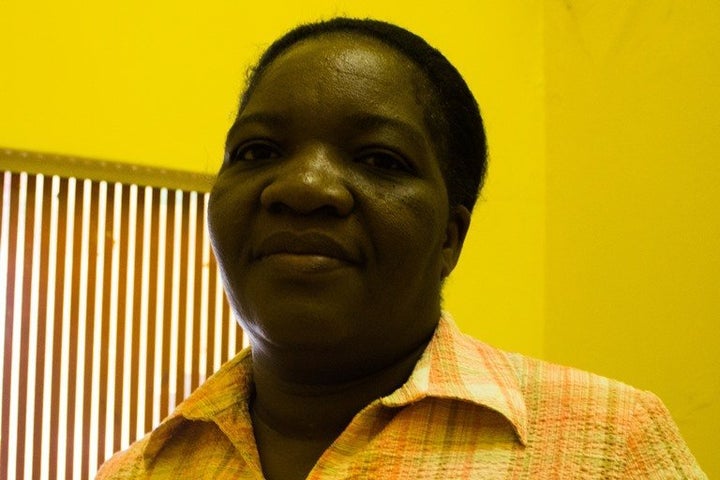 Mavis Sibanda, a 52-year-old bakery manager, is one of many Zimbabwean women who has opted to skip a crucial test in order to save money. Six months ago, she was diagnosed with early-stage cervical cancer. After receiving free treatment through a donor-funded program, she has recently been told she is cancer-free. But she still has very high blood pressure that requires monitoring. And yet Sibanda fears going back to the clinic, because it may mean having to fork out more money for treatment.
So, like many other Zimbabwean women who have to sacrifice their health as the cash crisis continues, the only thing Sibanda has to rely on is faith.
"I put my prayers to the heavens and hope that God will heal me," she says. "Without money that's all I can do."
Popular in the Community