"Where else can you have a UNESCO World Heritage Site virtually to yourself?" asks Mr. Lovemore, the preposterously named and ludicrously enthusiastic guide I've trusted with my wellbeing.
Though I imagine his question does have an answer, I rather doubt that place could compete with the compelling artistry of Great Zimbabwe, the Queen of Sheba's ancient stone capital which sprawls before me.
Lovemore leads me around the remains of the imperial city that lends the modern nation -- some might call it a failed state -- its name. Occupied between 1100 to 1450 AD, this incredible artistic achievement has captured the imaginations of African and European travelers since the Middle Ages, when the whole kingdom was mysteriously abandoned.
"Please ask your friends to visit my beautiful country," Lovemore urges as we navigate the thick granite block walls of the Great Enclosure, the largest single ancient structure south of the Sahara. "Things are changing."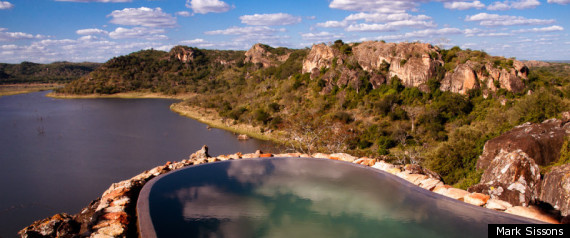 One of Africa's most geographically blessed and politically beleaguered countries, Zimbabwe's fantastic scenery spreads across incredibly diverse terrain. Legendary game parks abut breathtaking natural wonders like Victoria Falls. The animals, used as targets for generations of would-be freedom fighters, graze outside of beautiful lodges. They are safe for now. After a decade of isolation and sanctions, this former safari hub is climbing its way back up adventure traveler's lists.
The re-emergence of Southern Africa's breadbasket turned basket case offers a window of opportunity for savvy travelers to be the first in a generation to experience Hemingway's Africa. There may be fewer elephant guns, but there are also fewer costs: Travel here is significantly less expensive than neighboring countries like Zambia and Botswana.
"Zimbabwe is a really exciting place to visit now, especially for the first time traveller to Africa. Perceptions of my country are beginning to change and we've witnessed enormous progress in the past two years," says archaeologist, safari guide and native Zimbabwean Paul Hubbard. "Tourists have always been safe in Zimbabwe because they're usually far removed from any potential flashpoints and dangerous areas."
Life certainly appears calm at Camp Amalinda, a private safari lodge tucked into an ancient San Bushman's shelter with panoramic views of the granite domes about 28 miles from Zimbabwe's sleepy second city of Bulawayo. Visitors here look out on the gravity-defying giant boulders and citadel-like kopjes that dot surrounding Matobo Hills National Park. Long the setting for ceremonies and rituals, this also seldom visited UNESCO World Heritage Site is still regarded as sacred by the Shona and many other indigenous peoples of Southern Africa.
Famous for its San (Bushman) rock art and artifacts dating back thousands of years, Matobo is also the final resting place of Cecil Rhodes, the iconic Victorian era empire builder and eponymous founder of what was then called Rhodesia. His gravesite on a summit within the park called World's View commands a panoramic vista.
"Matobo is the true heart of Southern Africa, where leaders from all over the region come to find spiritual guidance," explains Camp Amalinda owner Sharon Stead over sundowners near the natural rock pool, carved over millennia by rain and wind erosion from a massive granite dome.
"Despite being relatively unknown and totally off the beaten track, there is nowhere else on Earth I would rather live," she adds emphatically.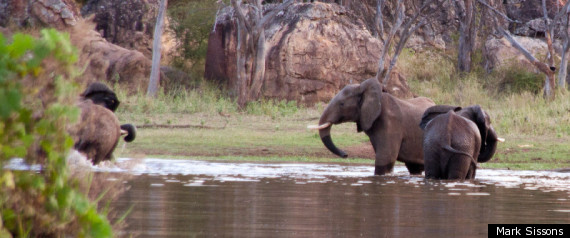 Third generation Zimbabweans who, like so many other whites, saw their family farm unlawfully seized by Mugabe's thugs, Stead and her husband have struggled to keep Amalinda afloat through years of economic instability and political violence. Now she sees the tide beginning to turn.
"We're now considered the new kid on the safari block," Stead chuckles. "Travellers who remember Zimbabwe's golden era as a premier safari destination are beginning to flock back and see it again."
For many considering visiting Zimbabwe, however, the ethical question arises, as it does other countries, like Myanmar, with histories of human rights violations -- should you go at all? Is visiting and spending your tourist dollars there simply helping to prolong the odious regime of Robert Mugabe who, along with his legions of cronies, has willfully and systematically plundered and terrorized an entire nation, plunging it into the ranks of the world's failed states?
Only since 2009, with the US dollarization and a fragile power sharing arrangement with the beleaguered opposition, the Movement for Democratic Change, have most Zimbabweans begun to see a glimmer of hope at the end of their long, dark national nightmare.
"Sure, you are putting money in Mugabe's pocket, but only in the form of visa fees and the 2 percent tourism levee that goes to the government," says Stead. "But Zimbabwe is not all about Robert Mugabe. There is so much more here. By avoiding our country, you are actually hurting us more."
Stead also points out that the more people who visit Zimbabwe's legendary parks like Hwange and Mana Pools (another UNESCO World Heritage Site), the more funding those parks will have for desperately needed infrastructure improvements like pump waterholes for animals.
Tourist dollars also help pay and feed the desperately underfunded anti-poaching units that are fighting a David and Goliath battle against rampant poaching. Their continued presence is absolutely vital to the survival of critically endangered species like the black rhino.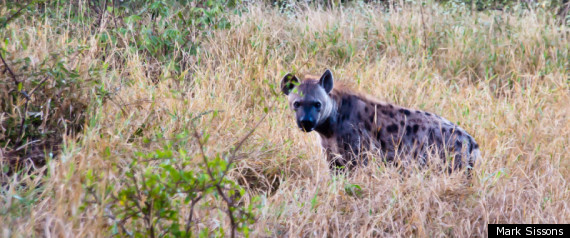 During a week spent traversing Zimbabwe -- from remote Matobo and Gonarezhou National Parks in the southeast and massive Hwange, the rival of any game park on the continent, to one of the seven wonders of the natural world, Victoria Falls -- I heard much the same argument from other locals.
By visiting Zimbabwe, they said, you're not supporting the regime so much as the people who must live under it. And most of the money you spend is going directly into supporting local businesses and local people. Whereas if nobody comes, ordinary Zimbabweans risk losing what they have bravely fought so hard to sustain.
The country's magnificent parks, once the envy of Africa, have certainly teetered on the brink of oblivion, mostly due to a massive increase in poaching in recent years. Much of the mass murder is conducted with brutal force and precision by ex-military mercenaries who use automatic weapons and helicopters to hunt down black rhinos and elephants for their horns and tusks, which are then trafficked throughout the Arabian Peninsula and across East Asia.
It appears that most African poaching paths now lead to the Middle Kingdom.
China's millions of newly wealthy often flaunt their newfound economic status by purchasing intricate ivory carvings. And traditional Chinese medicine continues to promote rhino horn as an aphrodisiac, despite irrefutable scientific evidence to the contrary. Now, because of China's massive trade with Africa -- $114 billion last year alone -- more than a million Chinese are now working all over the continent, exponentially expanding ivory and rhino horn smuggling channels.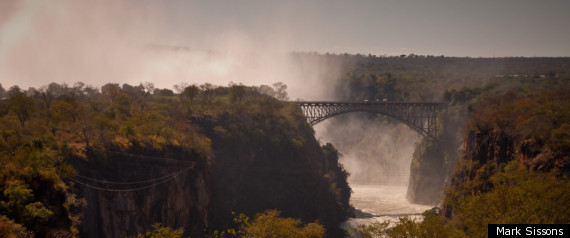 "By visiting Zimbabwe's parks you are effectively helping to protect the animals and provide livelihoods for people whose passion and life goals are to protect those animals from poachers," says Jason Turner, manager at Singita Pamushana, a luxury safari lodge spectacularly perched high over a dam deep within the Malilangwe Wildlife Reserve, which borders Gonarezhou National Park in south-eastern Zimbabwe.
Global Winner in the conservation category at the 2011 World Travel & Tourism Summit held in Las Vegas, Pamushana is one of Africa's best-kept secrets. As well as supporting community projects like a critical feeding scheme for some 22,000 preschool children living within the vicinity of the reserve, it is also funds the preservation of Malilangwe's majestic Baobab trees and Mopane forests, which are teeming with birds and wildlife, including rare and endangered species like the Roan and sable antelope, and the black rhino. Malilangwe also contains over a hundred San rock art sites dating back more than two thousand years.
As I sip a sunset gin and tonic with Turner and watch elephants emerge from the bush to drink at the edge of one of one the few dams of this size set aside purely for private use, it's hard to fathom that anyone would want to tamper with, let alone destroy, this patch of Eden.
The Frankfurt Zoological Society recently pledged $10 million to Gonarezhou for the next ten years to aid in park management and anti-poaching, Turner explains. This is a huge step forward because without that money the park, as it stands, has extremely limited resources. In 2009, only about two thousand local and international tourists visited.
"A park the size of Gonarezhou could easily cater to 750,000 visitors per year," Turner adds. "There are over nine thousand elephants here and it is absolutely wild."
So is the incredibly resilient country that contains Gonarezhou.
So long as you're not a white farmer or a member of one of the opposition parties targeted by Mugabe's thugs, Zimbabwe is also perfectly safe to visit, insist born and bred Zimbabweans like Hubbard, Steed, Turner and Lovemore. All opted to remain during their homeland's darkest years, firm in their belief that the country they love will rise again to retake its rightful place as the pride of southern Africa.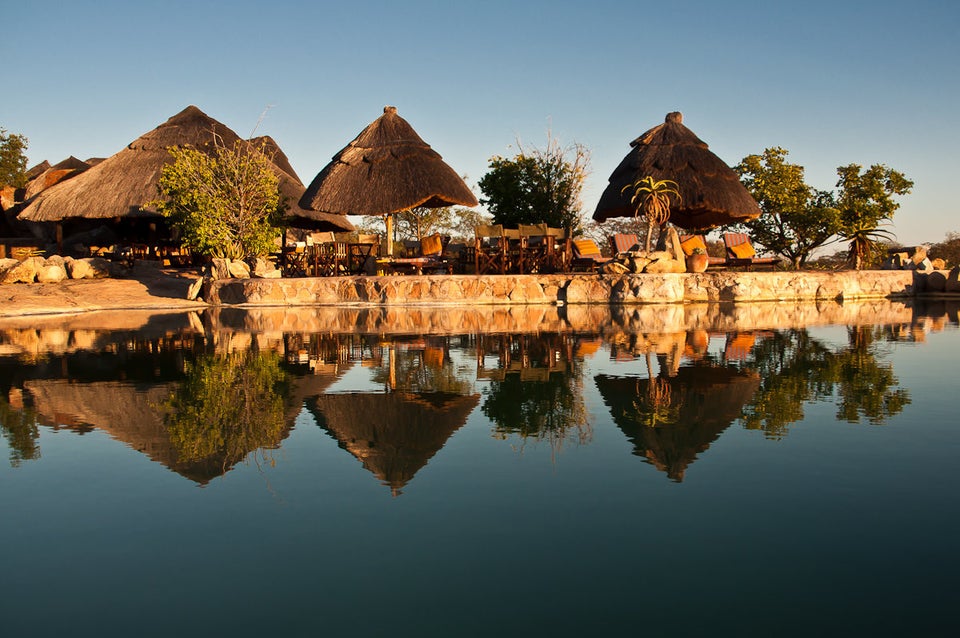 Zimbabwe's generally high altitudes result in a moderate climate. The end of the cool, dry winter season, around August- October, is the best time for time for overall game viewing, while the December - March summer offers superb birding opportunities.
South African Airways has daily nonstop flights to Johannesburg from New York and Washington, with same-day connections to Harare and Bulawayo. There is also a twice-weekly return flight direct from Johannesburg to Buffalo Range Airport near Singita Pamushana Lodge.
Camp Amalinda is situated in the World Heritage Site of Matobo Hills, only 28 miles from Bulawayo. This exclusive safari lodge is tucked away in an ancient Bushman's shelter. Mammal and bird species are prolific and include the highest concentrations of Leopard and Black Eagle in the world, as well as a healthy population of the endangered Black and White Rhino.
Singita Pamushana Lodge overlooks south-eastern Zimbabwe's Malilangwe Wildlife Reserve and has six luxury suites and one villa, each with a private plunge pool and panoramic views of the Malilangwe Dam and sandstone hills. Malilangwe Wildlife Reserve is home to rare and endangered species such as the Roan, sable antelope, and the black rhino. Famous for its cathedral Mopane forests and majestic Baobabs, Malilangwe also contains over 100 rock sites dating back more than two thousand years. The Malilangwe Trust is a wholly Zimbabwean owned non-profit organization that focuses on harmonizing conservation activities, community development outreach programs and commercial tourism. For more information, visit www.malilangwe.org.
The Hide Safari Camp in Hwange National Park offers accommodation in luxury tents overlooking a waterhole where animals congregate day and night. Zimbabwe's largest national park, Hwange is home to over a hundred mammal and four hundred bird species, including an estimated twenty thousand elephants, as well as what is thought to be one of the largest populations of African wild dog left in the world.

The Victoria Falls Hotel, popularly known as "the grand old lady of the Falls", is located in the Victoria Falls National Park, a UNESCO World Heritage Site. Set in lush tropical gardens, this 104-year-old five-star landmark was recently redecorated and refurbished. Victoria Falls is just a ten-minute walk away using the hotel's private pathway.
Africa Adventure Consultants ((866) 778-1089) of Denver offers a range of customizable luxury, adventure and family-oriented Zimbabwe safaris that include Victoria Falls, Great Zimbabwe, Hwange, historic Bulawayo, and Matobo Hills.
Toronto based Kensington Tours ((888).903.2001) offers a ten-day "Zimbabwe Game Tracker" private guided tour of Victoria Falls, Hwange, Bulawayo and Matobo National Park, with accommodations in luxury safari camps and colonial hotels. Custom tour options include a helicopter flight over the Falls, elephant back safaris and lion cub encounters.
Askari Travel ((877) 279-1902) is another highly recommended Toronto based Southern Africa specialist run by a native Zimbabwean who can arrange customized adventures.
---------------
Mark Sissons is a Vancouver-based travel writer. Follow him on Twitter @marksissons or see more of his work on his website.

Related