When President-elect Donald Trump nominated Rep. Ryan Zinke (R-Mont.) to become interior secretary, the freshman congressman's record as a lifelong hunter and fisher became a major selling point. He sold himself as a Theodore Roosevelt fanboy. Environmental groups that vehemently opposed other nominees took a softer tone on Zinke, who one activist said was the "most balanced" Cabinet pick yet.
That's why one remark Zinke made during his Senate confirmation hearing on Tuesday struck such a dissonant chord. First, he railed against federal land designations that make it harder for outdoorsmen to access traditional hunting and fishing grounds, which he said makes the sports elitist. Then he compared shooting a deer or hooking a trout to drilling deep underground to extract fuel.
"There are some areas that need to be set aside that are absolutely appropriate for man to be an observer, and I think there are special places in our country that deserve that recognition," he said. "But a lot of it is traditional uses of what we find in North Dakota and Montana, where you can hunt, you can fish, you can drill an oil well."
Much of the hearing focused on federal control over public lands, as Republican senators urged Zinke to reverse conservation efforts carried out by President Barack Obama. Zinke said his top priority would be restoring good relations with state officials who felt the Department of the Interior unfairly policed land in their jurisdictions. He vowed not to sell off public lands, but said he believes states served as better stewards than the federal government. He voiced support for rolling back regulations on fossil fuel extraction on federal lands, rules passed by the Obama administration to curb greenhouse gas emissions.
Still, Zinke said he believes global warming is real and that humans play a role. He stopped short of assigning blame to carbon emissions alone, a tactic critics say is commonly employed by climate science skeptics to feign nuance on the issue. At the same time, he suggested that environmental regulations to slash greenhouse gases amounted to a "war on coal," and backed what Republicans are calling an "all-of-the-above policy" that redirects subsidies from clean energy sources to coal, oil and gas.
"The war on coal, I believe, is real," Zinke said. "We should invest in the research and development, particularly on coal."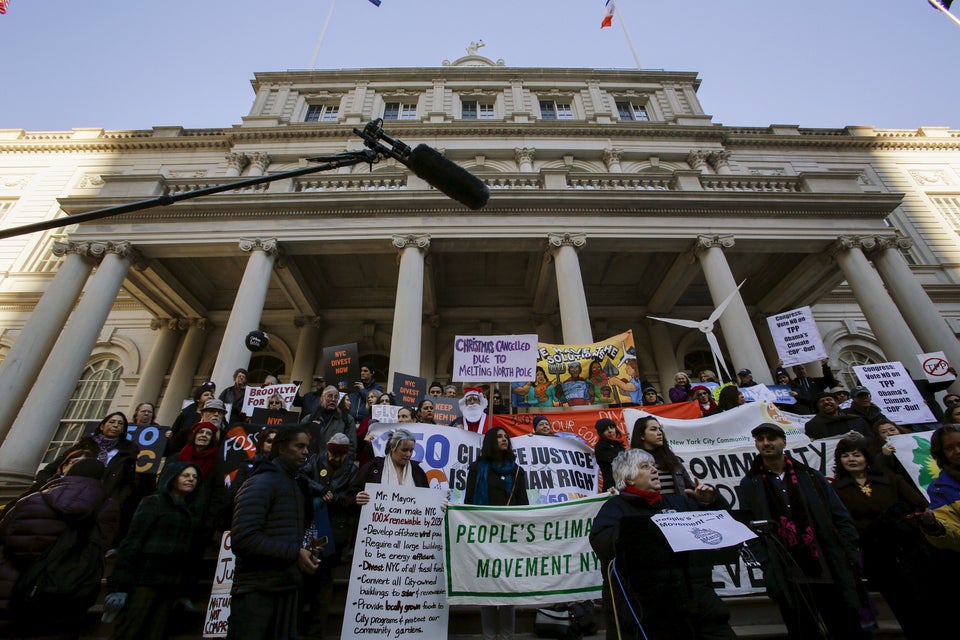 What You Can Do Right Now To Stop Donald Trump's Dangerous Climate Agenda