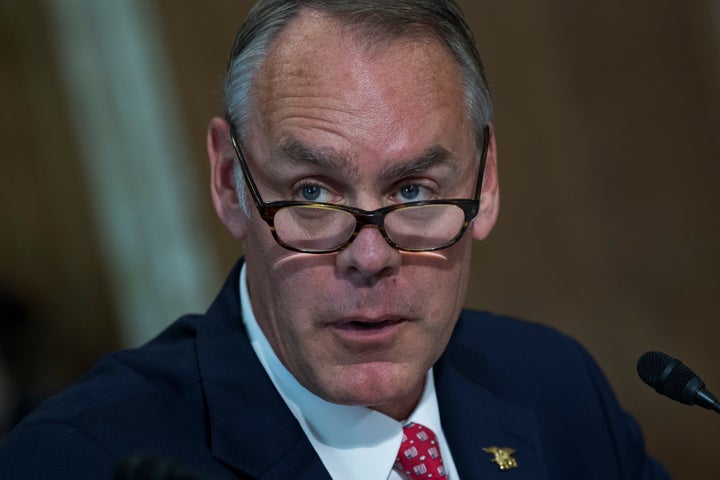 WASHINGTON — Interior Secretary Ryan Zinke on Friday walked back previous statements about the Trump administration's offshore drilling plans, indicating Florida's coastal waters are in fact still on the table.
The comment came at an offshore wind energy forum in Plainsboro, New Jersey, where Zinke spoke about American's energy potential and the Trump administration's all-of-the-above approach to powering America.
In January, the Trump administration released a sweeping plan to boost America's fossil fuel production that would open nearly all U.S. waters, including huge swaths of the Arctic, Atlantic and Pacific oceans, to oil exploration. Less than a week later, just two days into a 60-day public comment period, Zinke traveled to Florida, where he announced that, at the recommendation of Florida Gov. Rick Scott (R), he was withdrawing the state's coastal waters from the areas that could be leased.
"I support the governor's position that Florida is unique and its coasts are heavily reliant on tourism as an economic driver," Zinke said at the time.
Zinke faced intense criticism over the decision, which many saw as arbitrary and political. Democratic governors, lawmakers and other officials demanded that their states be granted the same exemption. And Republicans from Atlantic coastal states, including some who support offshore drilling, said the decision to allow it in coastal waters ultimately should be made by local officials.
Muddying the situation, Walter Cruickshank, director of the Bureau of Ocean Energy Management, told lawmakers at a congressional hearing in mid-January that Zinke's statement on Florida "stands on its own" and "is not a formal action." But Zinke later defended his exemption, indicating it would stand.
Adding to the confusion, The Associated Press reported that at Friday's event Zinke "specifically noted that Florida has not been exempted."
During his public comments Friday, Zinke acknowledged that there has been "a lot of opposition" to new offshore drilling, in particular off the Pacific and Atlantic coasts.
"Our plan takes into consideration the local communities, the voice of the governors," he said.
Popular in the Community