WASHINGTON —Interior Secretary Ryan Zinke signed an order Friday to greatly expand hunting, fishing and target shooting at America's protected national monuments and on other public lands.
The move appears at least partially aimed at appeasing hunting and fishing groups that have grown frustrated with the former Montana congressman as he has prioritized energy development over conservation. It also comes as the public awaits details about which national monuments Zinke has sent to President Donald Trump's chopping block — and by how much the administration will try to shrink each site.
Along with increasing public access for such activities, Friday's order aims to "improve wildlife management and conservation" and put "a greater emphasis on recruiting and retaining news sportsmen conservationists," including children, veterans and minorities, according to the Interior Department. It directs the agency's bureaus to come up with a plan to open up access on land they manage and "amend national monument management plans to ensure the public's right to hunt, fish and target shoot."
Zinke said in a statement that his order is "the latest example of how the Trump Administration is actively moving to support hunting and other forms of outdoor recreation on public lands."
"Hunting and fishing is a cornerstone of the American tradition and hunters and fishers of America are the backbone of land and wildlife conservation," he said. "The more people we can get outdoors, the better things will be for our public lands."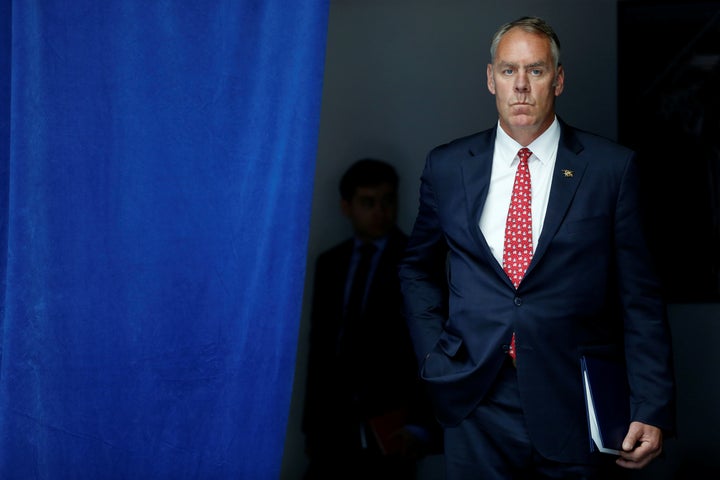 Among those who applauded Friday's announcement was Collin O'Mara, president and CEO of the National Wildlife Federation.
"Restoring wildlife habitat and expanding opportunities for hunting, fishing, and other outdoor recreation will help increase wildlife populations and connect millions of Americans with our nation's natural treasures," O'Mara said in a statement accompanying the agency's release. "Secretary Zinke's order demonstrates his commitment to collaborate closely with conservation organizations and state agencies to achieve these critical conservation outcomes."
O'Mara's comments are starkly different than two months ago, when he told HuffPost that conservation had taken a clear back seat and that Zinke and the administration were "re-litigating the past instead of talking about the future — on everything."
"I think the jury is still out," O'Mara said in July. "I think that we have someone that shares values with sportsmen and is a sportsman himself, but now we need action. Talk's not enough."
Land Tawney, president and chief executive of Backcountry Hunters and Anglers, a Montana-based nonprofit dedicated to protecting public lands and preserving opportunities for hunting and fishing, said Friday that he supports the intent of Zinke's order and looks forward to seeing how it is implemented. Tawney was also among those who expressed disappointment with Zinke back in July, saying, "we keep on waiting for the Theodore Roosevelt Zinke to show up."
Zinke has described himself as an "unapologetic admirer and disciple" of President Theodore Roosevelt. In his order Friday, Zinke wrote that the decision follows "in the footsteps of President Roosevelt's commitment to conservation stewardship."
"For too long, sportsmen's access to our federal lands has been restricted, with lost opportunity replacing the ability to enjoy many of our best outdoor spaces," Murkowski said in a statement, adding the order "will go a long way to reversing that trend and help grow the next generation of hunters, fishermen, and recreational shooters."
But the Center for American Progress and The Wilderness Society — pro-conservation groups that have been vocal opponents of the Trump administration's monuments review — were quick to dismiss the order as a "red herring" that accomplishes very little, noting that national monuments managed by the Bureau of Land Management are already open to hunting and recreational fishing.
"This is a do-nothing secretarial order: the public already has the right to hunt and fish on America's public lands and it is the states – not the feds – that have primary authority to regulate hunting and fishing in these areas," Matt Lee-Ashley, a senior fellow at the Center for American Progress, said in an emailed statement.
Sixteen presidents have used the Antiquities Act to designate 157 monuments. Since announcing its review, the Trump administration has repeatedly said that recent administrations have abused the law, signed by Roosevelt in 1906, to lock up millions of acres. But it has offered little to support its claim.
"Secretary Zinke is trying desperately to create a distraction from his proposal to dramatically reduce the size of America's national monuments, which would be the largest elimination of protections for wildlife habitat in U.S. history," Lee-Ashley said.
Friday's order extends a secretarial order Zinke signed his first day on the job to increase outdoor recreation opportunities, including hunting and fishing, on federal land.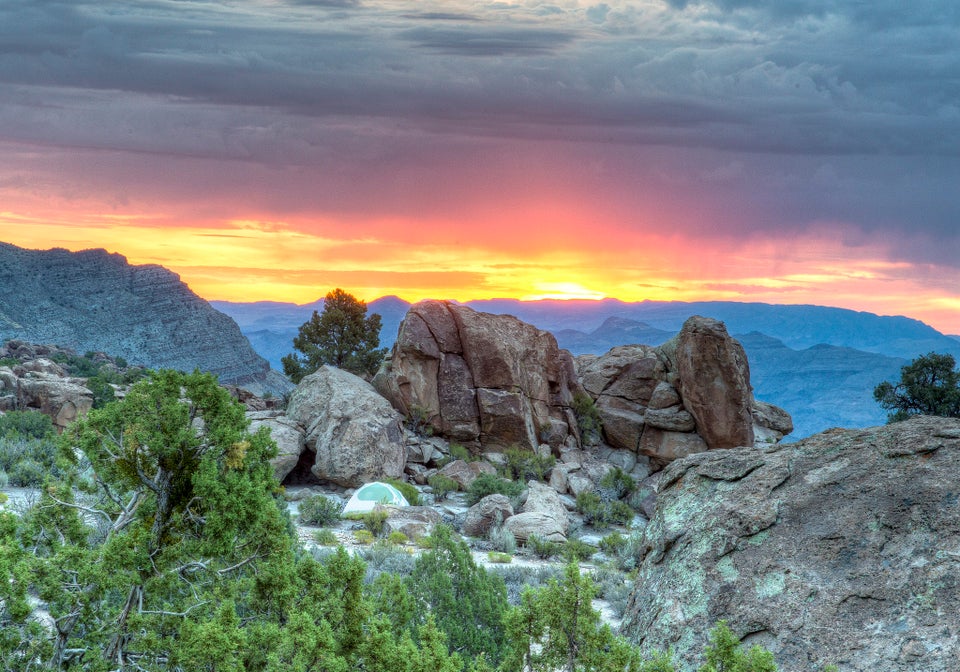 National Monuments Threatened By Donald Trump's Executive Order
Popular in the Community