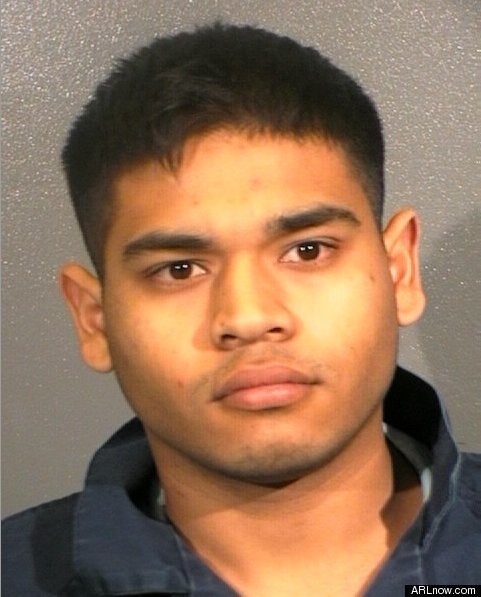 According to the Chicago Tribune, Lake County Major Crimes investigators have linked Jorge "George" Torrez, a 21-year-old Marine, to the double homicide in Zion five years ago.
Torrez is in custody in Arlington, Virginia for attempted abduction of a woman in that city. He is also suspected of two other assaults and beatings of women, according to ARLnow.com.
Sara Torrez, Jorge's sister, said he was friends with the brother of Krystal Tobias, one of the two girls fatally stabbed in Beulah Park. But she insists that her brother is innocent, and is being set up by the Marines.
No charges have been filed against Torrez in the murders.
The prime suspect in the brutal 2005 slaying of two young girls in Zion, Illinois may be cleared in light of new DNA evidence, his lawyer said.
A sample of genetic material found on one of the murdered girls is a match not to Jerry Hobbs III, who is currently accused of the murders, but to another man who is now in police custody, according to Deputy State's Attorney Jeffrey Pavletic.
"We are looking at the entire case in light of this development," Pavletic said. "We are re-interviewing witnesses and re-analyzing every bit of evidence."
The two girls, Laura Hobbs -- Jerry's daughter -- age 8, and her 9-year-old friend Krystal Tobias, were found murdered in May of 2005 in Zion's Beulah Park. They were discovered badly beaten and brutally stabbed, Laura 20 times and Krystal 11.
Jerry Hobbs discovered the girls' bodies, and after 20 hours of police interrogation, confessed to their murders, saying he was enraged by his daughter's leaving the house when she was grounded. Defense lawyers have long argued that this confession was coerced, despite a judge ruling in 2006 that it was admissible.
In fact, in November 2008, defense attorneys presented a DNA sample found on the jean skirt of Laura Hobbs, and showed that it was not a match to her father. Prosecutors called this a "red herring," according to the Chicago Tribune, and argued that it could have come from the wooded area where the girls were playing, an area where prosecutors said couples frequently go to have sex.
Now, though, that DNA has been positively identified to another man. Authorities gave no information about the DNA match, except to say that the man is currently in police custody.
With Hobbs due in court tomorrow, Pavletic, the assistant state's attorney, said it was unclear if his status would change by the time of his appearance.
Keith Grant, an assistant public defender in Lake County, said the evidence should free Hobbs. "Since we developed this profile, we have been confident that it leads to only one conclusion, and that is that our client is innocent," Grant said.

For her part, Sheila Hollabaugh, Laura Hobbs' mother and Jerry's longtime girlfriend, wasn't surprised that her boyfriend might be exonerated.
"I told everyone from the beginning, I just want to find who's responsible," she said. "I wasn't trying to cover up for Jerry or make excuses for him. I just think they have the wrong guy."
Popular in the Community