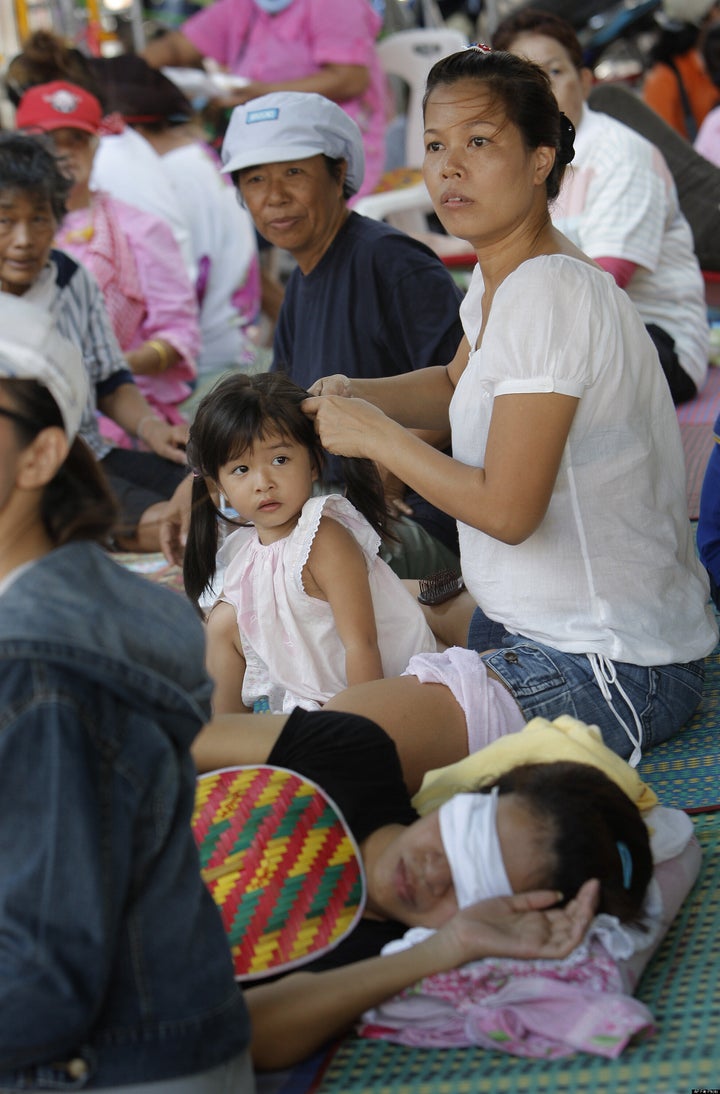 Polygamy can create some pretty large families, but none compare to this one.
Ziona Chana is the head of the world's largest family, according to the Reuters. He has 39 wives, 91 children, 33 grandchildren, and 14 daughters-in-law.
And he says he's "blessed" to have them all, according to the Mail.
The family resides in a 100-room, four story mansion in the Indian state of Mizoram, in the hills of Baktwang village. Chana also happens to be the head of a sect that allows him to have as many wives as he'd like.
The family survives through strict discipline, and a system that spreads responsibility across most of the family. The wives even take turns with their husband.
He keeps the youngest women near to his bedroom with the older members of the family sleeping further away - and there is a rotation system for who visits Mr Chana's bedroom.

Rinkmini, one of Mr Chana's wives who is 35 years old, said: 'We stay around him as he is the most important person in the house. He is the most handsome person in the village.
Most of the time, the wives sleep in communal "dormitories."
According to the Mail, Chana says he would even go to the US in order to expand his sect, and never stops looking for new wives. At least one of his children said that Chana marries poor women from the village in order to look after them, reports the Mail.
Related
Popular in the Community