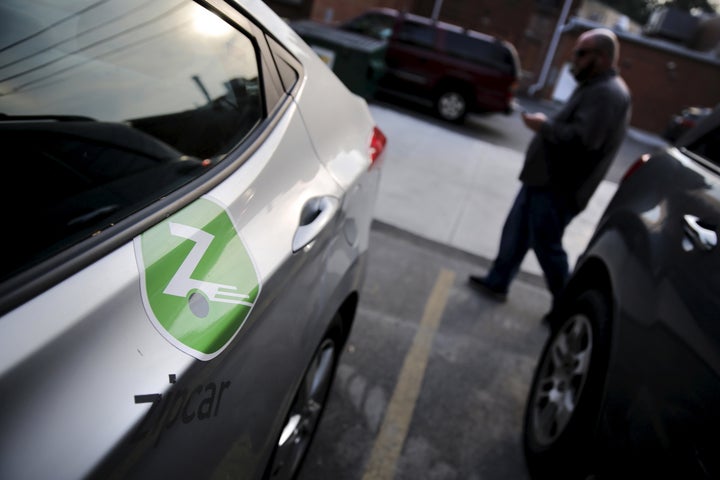 Zipcar is giving away free car rentals on Election Day to encourage its members to vote.
The Boston-based car rental service, which gives its subscribers access to a fleet of cars they can rent out by the hour, said Friday it will make more than 7,000 cars available for free between 6 p.m. and 10 p.m. local time on Nov. 8. The offer is valid in the hundreds of cities and towns across the United States in which Zipcar operates, including more than 500 college campuses. The company began taking reservations on Friday.
"At Zipcar, we know our community of Zipsters are actively engaged in civic affairs and passionate about issues, but may also need quick and easy access to transportation in order to vote," Andrew Daley, vice president of marketing, said in a statement. "Regardless of political affiliation or sentiment, we believe that voting is a civic duty, and we want to ensure that access to transportation isn't a barrier to casting a ballot."
The company, which is owned by vehicle rental giant Avis Budget Group, rarely wades into politics.
Employees at Zipcar, however, have donated exclusively to Democratic candidates this year, according to data from the nonpartisan Center for Responsive Politics' OpenSecrets project. Democratic nominee Hillary Clinton received $609 in total. Her primary opponent, Sen. Bernie Sanders (I-Vt.), raked in $2,475 in total from Zipcar workers. None donated to any Republican primary candidates, according to the data.
Zipcar isn't the only company opting to lose money to encourage customers to vote. Patagonia, the eco-conscious outdoor apparel maker, plans to completely shut down its operations on Nov. 8, including suspending online sales for the day.
Popular in the Community