Swedish soccer player Zlatan Ibrahimović is used to doling out autographs. But now, instead of his own, he's writing out the names of people struggling with hunger who are in need of a spotlight.
Ibrahimović, a striker for the Paris-Saint-Germain football club, tattooed the names of 50 people around the world who don't have enough food to eat and sported the temporary ink at a game against Caen in Paris on Saturday. The gesture was part of Ibrahimović's campaign with the World Food Program (WFP) to raise awareness for the 805 million people around the world who are going hungry, according to a statement released by the aid organization.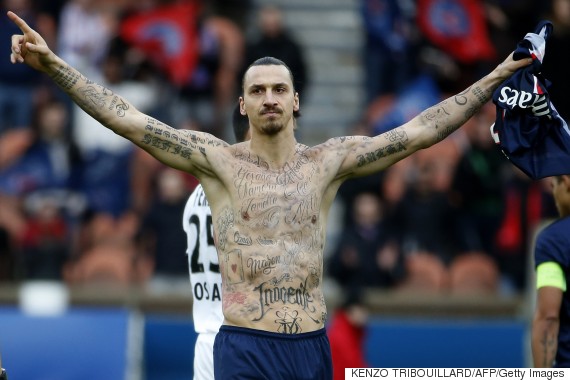 "Wherever I go people recognize me, call my name, cheer for me. But there are names no one cares to remember," the soccer star said a news conference launching the campaign in Paris. "So whenever you hear my name, you will think of their names."
Two of those names include 8-year-old Cheuy and 9-year-old Lida from Cambodia. Their country has one of the highest child labor rates in Southeast Asia, but the best friends are determined to be the first in their families to make it to secondary school, even given their hunger constraints.
After scoring a goal during the game, Ibrahimović removed his shirt to expose his fresh temporary tattoos and was slapped with a yellow card, ESPN FC reported.
"I was aware of his commitment to the foundation, but personally I didn't know that he'd had several names tattooed on him," Laurent Blanc, Ibrahimović's coach, told the news outlet. "If it was to show his tattoos then it worked because it made the front page of every website in the world, so in that sense it was very successful for him and for the foundation. But it cost us a yellow card."
While Blanc wasn't made aware in advance of Ibrahimović's awareness stunt, the club's foundation has fully supported the player's advocacy work.
But Ibrahimović aims to spread his message far beyond just one game.
The goal is to highlight the hunger challenges one in nine people face and the WFP's efforts to ease those struggles.
This year alone, WFP has committed to providing 78 million people in 76 countries with food.
"I have supporters all over the world," Ibrahimović said. "From now on I want this support to go to the people who suffer from hunger, they are the real champions.
Find out more about the World Food Program's 805 Million Names campaign and how you can get involved here.


Like Us On Facebook

Follow Us On Twitter
Before You Go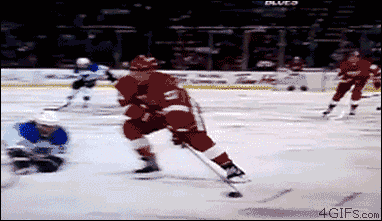 15 Hilarious Sports Fails