Kravitz reportedly filed for divorce on Dec. 23, according to court records obtained by People.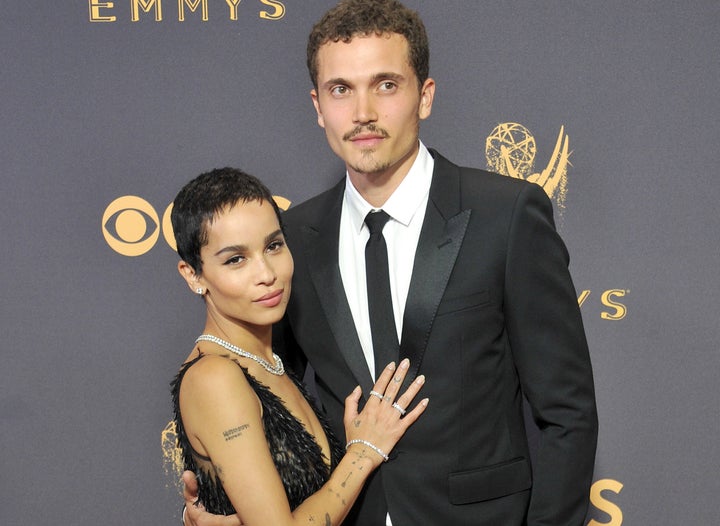 Glusman has since scrubbed all traces of their relationship from his Instagram account. Meanwhile, Kravitz — who hasn't publicly shared a photo of Glusman in months —posted a meme to her Instagram Stories over the weekend of a person dubbed "The Universe" taking out the trash, labeled with the text: "People places and things that no longer serve my greatest and highest good."
"MOOD," the 32-year-old star captioned the image.
All seemed good between Kravitz and Glusman as recently as summer, with the former couple sharing loving social media posts to mark their first wedding anniversary.
"One year," the "High Fidelity" star wrote alongside a black-and-white photo from their star-studded wedding at her father Lenny Kravitz's home in Paris.
In his own post, Glusamn gushed about his "best friend" Kravitz, writing that he'll "do anything and everything for you until the day I die."
"One year. *🌀‼️❔*🌀❕Not the year we expected... but I feel like if we can make it through this, we can take on anything," he said in the since-deleted post, according to People. "I love you. More than anything."
"You're my best friend... you crack me up and you melt my heart... you call me out on my bulls— and you challenge me to grow... I love you for that. And I'll do anything and everything for you until the day I die," he added. "Now let's go save the world @zoeisabellakravitz."
For the ceremony, Kravitz stunned in a vintage ballerina-inspired wedding gown in front of guests that included her mother, Lisa Bonet; stepdad Jason Momoa; singer Alicia Keys; and "Big Little Lies" co-stars Shailene Woodley, Nicole Kidman, Reese Witherspoon and Laura Dern.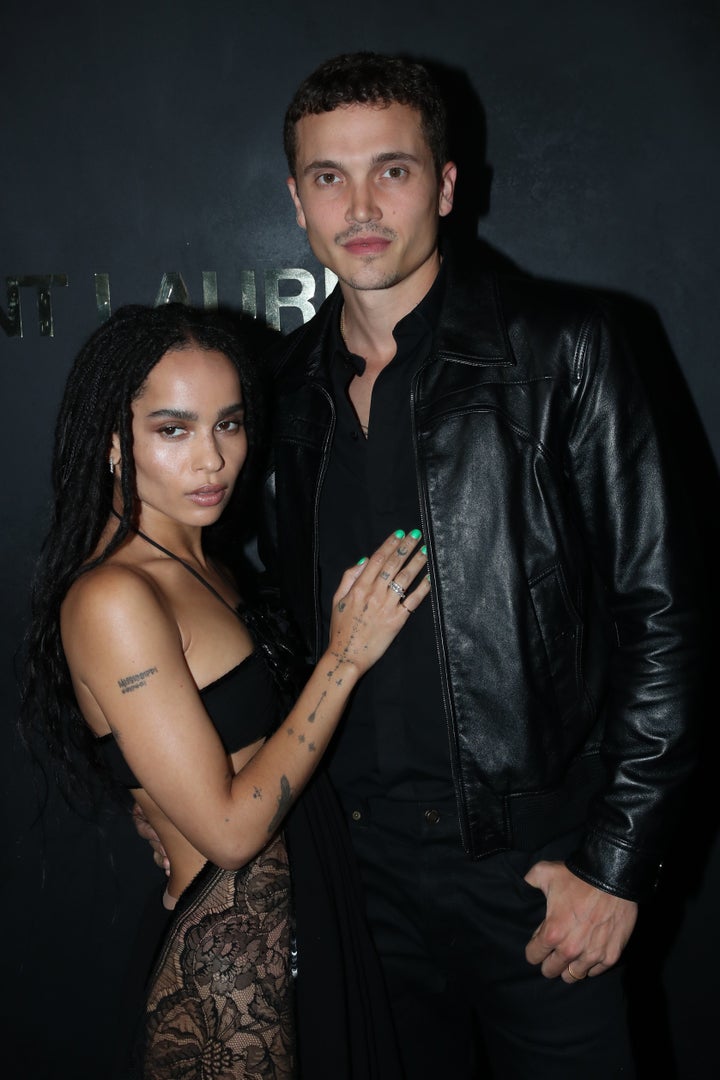 The pair began dating after being introduced by mutual friends at a bar in 2016.
"My friend knew that I wanted to meet someone ― not even to get serious, I think just to get laid, to be completely honest with you ― and he brought Karl," she told British Vogue in June about their first meeting. "I instantly felt something ― then he turned around and started talking to the blond girl next to him, and I was, like, 'Wait, what?' But he later told me that he was just nervous."
Kravitz announced their engagement in an interview with Rolling Stone in October 2018, saying that he popped the question while the two were at home "a little drunk" after his plan to propose in Paris fell through.
"He nailed it," she told the magazine. "And I love that it wasn't this elaborate plan in Paris. It was at home, in sweatpants."
Support HuffPost
The Stakes Have Never Been Higher
Popular in the Community