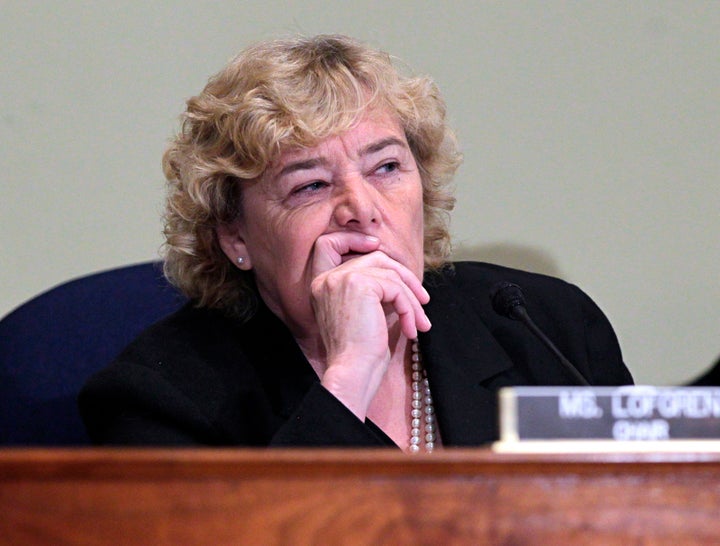 WASHINGTON -- Rep. Zoe Lofgren (D-Calif.) called on Wednesday for the Department of Homeland Security to immediately investigate whether its officials intentionally misled the public and local lawmakers over an immigration enforcement program.
The program, Secure Communities, allows Immigration and Customs Enforcement to access the fingerprints that local police share with the Federal Bureau of Investigation. The fingerprint-sharing effort allows ICE to detect and deport a larger number of undocumented immigrants, and is a central part of the Obama administration's record removal rates over the last two years.
But some state and local officials disagree with the program, arguing it slates too many non-criminal undocumented people for deportation, and forces local police to spend money holding men and women they would otherwise release.
When those governments attempted to leave the program, which DHS referred to as "voluntary" repeatedly until last fall, they were met with resistance from the agency, and then refusal. DHS officials issued a number of contradictory statements, and internal emails suggest they were pushing behind the scenes to keep as many jurisdictions as possible in the program.
Lofgren initially requested an investigation on April 28 in a letter to top oversight officials at DHS. But the agency responded to her office by stating it was already planning an investigation that would begin months from now, in fiscal year 2012.
In her Thursday letter, Lofgren requested an immediate start to the investigation to determine whether anyone at DHS committed wrongdoings in discussing the "opt-out" issue with local governments.
"An investigation of the Secure Communities program is pressing, and I urge you to begin your review as soon as possible," she wrote.
Lofgren included a letter she received from former DHS contractor Dan Cadman, who served as an ICE Regional Coordinator for Secure Communities. Cadman was fired for writing "several unacceptable emails" that indicated the program was voluntary, according to ICE Director John Morton.
But Cadman claims he was a scapegoat for the agency's confusion over how to administer Secure Communities; Lofgren asked DHS to investigate to determine whether this was the truth.
"It comes down to this: ICE painted itself into a corner and needed someone to blame," Cadman wrote.
Popular in the Community