Zoe Saldana may be saving the galaxy on the big screen, but the actress' own universe revolves around another hero: her mother.
The "Guardians Of The Galaxy" star premiered her new AOL Originals series "Zoe Saldana Presents My Hero," on Friday, which will follow several celebrities as they surprise the most important person in their life. Saldana and her sisters, Cisely and Mariel, honored their mother in the first installment of the 10-episode series as they opened up about the family tragedy that brought the three of them together.
"My Hero," executive produced by Saldana, will feature stars like Maria Menounos, Julianne Hough, Nick Cannon, Gina Rodriguez, Mary Lambert and more. In the series premiere, the show takes audiences to the Dominican Republic, where the actress and her family spent part of their lives.
In the episode, Saldana reminisced about her garden and home in Santo Domingo. The actress also opened up about losing her father in a car crash in 1988 and how the tragedy changed her family's life.
"Oh my father was amazing," Saldana said, before turning her head as she held back tears. "When we lost him, it was hard, it was very very tragic. He was a really good guy."
"It was harder for my mom, it took her a couple years to sort of get out of that spell. It was really hard. You would see it in her face that she was defeated, she just felt defeated," the actress continued. "And she would just keeping walking, one foot in front of the other, one foot in front of the other. My mom was just really trying to make ends meet and we had to really become each other's emotional support. It gave her more strength to keep doing and keep making all the sacrifices that she was doing. You would see this single mom with three little kids."
To celebrate their hero, the Saldana sisters planned two big surprises for their mother. Take a look at the first episode of the "My Hero" series above to see what how the star honored her hero.
Before You Go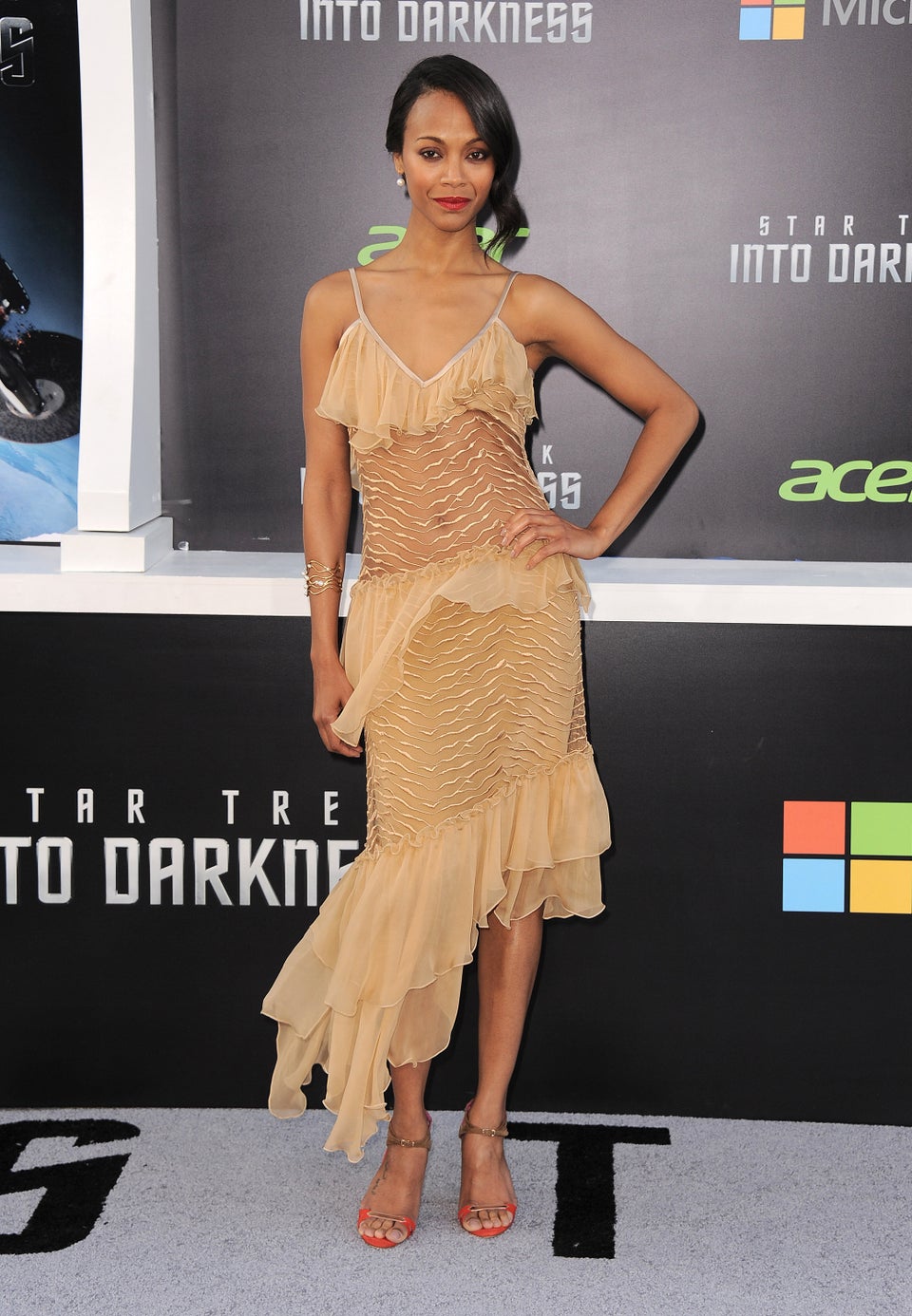 Style Icon: Zoe Saldana